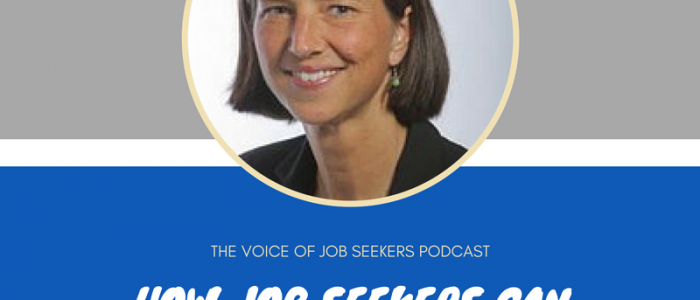 Podcast: Play in new window | Download | Embed
Subscribe: Apple Podcasts | RSS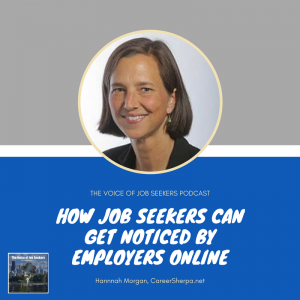 How to stand out to employers online is frequent question and subject for job seekers. It's one of the hardest things to do on the Internet since there is so much noise competing to be heard. The day has come to show how you add value to employers, peers, and prospective connections online.  There are job seekers who want to be noticed but not sure how they can be heard. I bought Hanna Morgan back on the show to discuss how to appeal to employers online.
You are more than welcome to join the discussion. Here are three ways you can:
– Call and leave a voicemail at 708-365-9822, or text your comments to the same number
– Go to TheVoiceofJobSeekers.com, press the "Send Voicemail" button on the right side of your screen and leave a message
– Send email feedback to mark@thevoiceofjobseekers.com
Hannah Morgan, the founder of 
CareerSherpa.net
 where she provides legendary advice on job search, personal branding, and online visibility and reputation management. She also writes about careers for 
U.S. News and World Report
.
Here are some of our discussion highlights:
Become well known for something because it's personal branding, but be the go-to source, be relied on
Treat people well, treat everyone with tact and respect
Likability factor is important – What's the use of being the smartest in the room if no one wants to talk to you
Is what I am saying resonating with employers?
The airport test: Can I see myself stranded with this person?
Is getting attention means getting hired?
The right thinking process: job seekers should think long-term than for now
Become a facilitator – orchestrate introductions – bring people together
Lend your voice to the industry at large – productive relationships are long-term
A connection online means nothing without it going beyond
A newsletter to your contacts (through your website) keeps you and contacts engage
How to stand in your industry? Is each one different? Makes a difference in how often and who is your audience
Reminder:
I am here for you! Use my contact information above to inquire about individual or group coaching. You can also sign up for my weekly newsletter at the top right of my page. I try to pack as much value in my newsletter to more than 2,000 subscribers as possible.
Grab my updated "118 Job Search Tips for the Modern Job Search in 2018" here.
I am the "The Voice of Job Seekers!" I offer compassionate career and job search advice as I hack and re-imagine the job search process. You need to be "the prescription to an employer's job description." You must be solution-oriented and work in positions in companies where you are the remedy. Your job search must be a lifestyle, and your career must be in front of you constantly. You can no longer shed your aspirations at the change seasons. There are strengths you have that need constant use and development. Be sure you sign up to download my E-Book, "421 Modern Job Search Tips 2021!" You can find my career advice and work in media outlets such as Forbes, Inc., Fast Company, Harvard Business Review, Glassdoor, and many other outlets.