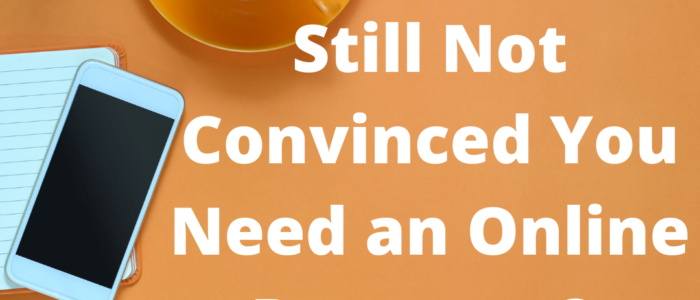 After a year, have you changed your mind about how an online presence enhances your job search?
There are no tricks involved. No tight rope to walk. You're not putting on a show for others to see other than work. It would help if you created a demand for your work.
People who found work in my private group increased their chances of finding a job after investing time in their online activities. Posting, commenting, networking, creating articles and videos, participating in group chats, and more.
If your goal is to impress future employers, recruiters, and referrers, creating an online reputation helps. It would be best if you tried to impress friends who are working where you want to work. Or people you want to collaborate with on projects to advance or solidify your career. Or how about impressing someone who knows someone working in the industry who is hiring.
By building demand for your work creates a robust referral and search engine. Think personal SEO as I have presented how you can do that. It can trump Google and Bing when it comes to being found.
You can't do it without networking or a two-prong approach of people getting to know and demand the need for your work.
If you're not doing this, or haven't started, then you'll be behind.
You should bet on yourselves if you're satisfied with your current job. Very few people are happy with the job they have for years to come. Stop waiting to lack job satisfaction. It might be too late.
You must keep your fishing line in the water to catch fish. But you must know the best spot to catch fish, and others will tell you where they saw a bunch. You'll go where others are catching fish successfully. Or you can play the long game, which is finding where the vacant spots where there's much fish. My wish is for you to play the long game.
It's not too late for the 2023 job search. You've got a lot of work to do for 2021. Let's go.
I am the "The Voice of Job Seekers!" I offer compassionate career and job search advice as I hack and re-imagine the job search process. You need to be "the prescription to an employer's job description." You must be solution-oriented and work in positions in companies where you are the remedy. Your job search must be a lifestyle, and your career must be in front of you constantly. You can no longer shed your aspirations at the change seasons. There are strengths you have that need constant use and development. Be sure you sign up to download my E-Book, "421 Modern Job Search Tips 2021!" You can find my career advice and work in media outlets such as Forbes, Inc., Fast Company, Harvard Business Review, Glassdoor, and many other outlets.