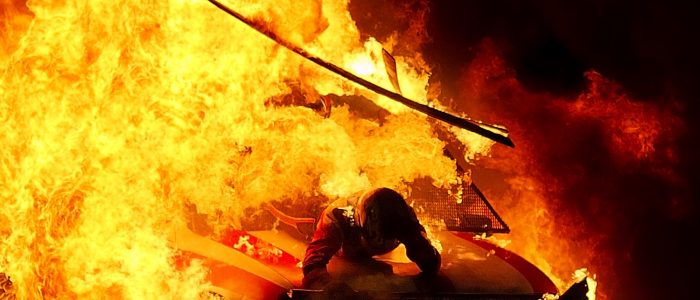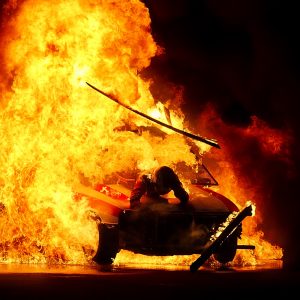 How to impress employers is the question to answer today, but the answer is the same as yesterday's: Find their need, then be the one to meet the need . If you do, then you have a right to have a mutual excitement about whom you partner.
Part of the challenge is that most job seekers are still co-dependent on job boards, bracing themselves for interrogation during the interview process, and hoping to get picked. What's unfortunate is waiting to be chosen, often by the company, as if it were the NFL draft. Many will even go with the company that's the wrong fit for them.
Instead of being the shepherd of their career, they settle for being the hired hand. They do enough to say they did something. It's an intrinsic battle we have at least once during our careers. I have done it when I needed the check. It's not the worst decision ever, but unfortunately, for some, it's the only way to navigate career moves.
Yes, you can have a say in where you work. It's a relationship. You choose each other. You still need to impress employers, however. And you can WOW them before your first interview. You'll need to keep in mind there are no quick fixes or immediate results here. Build an online presence over time, and you have built a powerful referral engine directly and indirectly. Here are a few suggests on how to do that:
1. WOW employers by weathering the storms
Resilience is a powerful attribute to show. If you're telling your story online, part of it must explain how you navigate challenges and overcome fears. Show how you create workarounds without complaining about obstacles. You can also show how you weather online criticism and how you create solutions to silence the noise. It's tough to do, but it's doable.
2. WOW employers with your diverse network
Showing you can work with different types of thinking and people from various backgrounds demonstrates communication skills. You will also notice your networking opportunities will open global possibilities. Engaging conversations with the diversity of thought also helps you hone your craft. What you say is not nearly as important as how you say it. It is creating an engaging learning environment for your network and readers of your website.
3. WOW employers with a consultant mindset
Good personal trainers assess your physical movement before prescribing exercises. They will not offer training to weaken a weak body part even if the exercise strengthens the muscle. The trainer may defer to your doctor for further tests or a physical therapist who knows how to rehabilitate the weak muscle. In the same way, the consultant mindset tests to see where the source of the problem is. If there are several things, you may need an additional consultant.
4. WOW employers with your agility
Depending on your industry, kicking and screaming when there is new technology to learn is not a good thing. Companies are spending millions to make work life and profit easier, faster, and better. You must demonstrate enthusiasm and the ability to toggle between various forms of technology. You add value if you can show others how to make the transition too.
5. WOW employers with a bold delivery of solutions
Don't ever underestimate the power of audio and video. When using these mediums as storytelling tools, you can ensure ways to be memorable. Creating or being a guest on a podcast, radio, video, or television show changes how you are remembered and valued.
6. WOW employers with your use of video
Video can help you reach employers in many ways, and you can optimize its use on Facebook (Facebook Live) and Instagram (Instagram Stories). Recruiters and employers actively use both, and there is a growing use of Instagram by showing their culture and employees as brand ambassadors. In addition to using YouTube, Zoom, a video software for video conferences and online meetings, can be a tool to create value for an audience of industry peers and colleagues. All of this can transfer to interviewing for jobs with companies that use it in the first part of their interview process.
7. WOW employers by extending your resume to the web
Your resume needs more than accomplishments and results to stand out in a very competitive job market. Blogs, vlogs, and podcasts are slowly growing as a way for job seekers to demonstrate expertise. A recent article on JobMob.co.il shows 17 examples of people who found creative and bold ideas to present their credentials to target employers. When it didn't work for the original target employer, it helped her stand out to other companies like the intended employer.
It takes time at the beginning of your job search to find out what employers want. Since so many job candidates don't have anything online employers want to see, for you, it's where you want to lead them. Business cards, word-of-mouth, and maybe a QR code on your phone are great ways to have people you network with or potential referrers find you easily. Even LinkedIn has a new feature, providing a QR code, and those who scan it will go to the user's profile. So many people do not put the consistency and the thought to build an impressive online presence either.
Consider this advice an opportunity to make it easy and insightful for employers to find you, and at times, discover you before you know they are looking.
My name is Mark Anthony Dyson, and I am the Founder of The Voice of Job Seekers. I am a career advice writer, but more importantly, I hack and re-imagine the job search process.. I've worked with hundreds of job seekers one-on-one helping them to construct a narrative and strategy that appeals to hiring managers and recruiters. I present at colleges and organizations, and facilitated many workshops including my volunteer effort through a Job Lab. I write and create useful job search content on this blog and write career and workplace advice for blogs such as Glassdoor, Payscale, Job-Hunt.org, Prezi and more. Media Feature highlights: Forbes, Business Insider, NBC News, Glassdoor, LinkedIn's #GetHired, and NPR Freelance writer and content contributor: Glassdoor, Payscale, job-hunt.org, The Financial Diet, RippleMatch.com and more. Contact me to contribute career, job search, or workplace advice for your site at markanthonydyson@gmail.com.