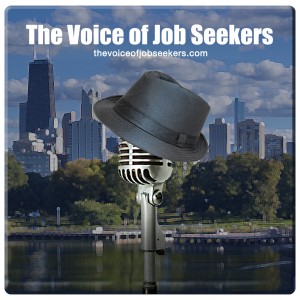 You can subscribe to all episodes through  iTunes or Stitcher TODAY!
The Voice of Job Seekers podcast is my opportunity to help unemployed, underemployed, and underappreciated job seekers remain informed, educated, and empowered during their job search. I explore career trends and practices deeply by leading conversations with career experts, authors, and coaches landing practical advice for you to use.  The hot career topics such as, STEM careers, diversity and inclusion, college students, job search innovation, online reputation, and life/career values are critical at this time. We haven't forgotten about your resume, cover letter, job interview needs because there is much of that advice too. It is all about the job seeker and managing the challenges that affect his or her life as a whole.
I am the "The Voice of Job Seekers," career consultant, job seeker advocate, career writer, and founder of this award-winning blog. I help the employed, unemployed, underemployed, and under-appreciated find jobs using job search strategies to navigate the new job market. I aim to give a safe place online to those with different needs, cultures, and ethnicities to find their voice in the job market. Thousands have read my career advice throughout the web as I write about everything from job search strategies to the mobile job search. I have published more than 400 articles on this blog and some of the largest career sites such as Recruiter.com, YouTern, and Come Recommended. I've been quoted in major online publications such as Monster, TIME/Money, Fortune, Business Insider and MSN. FlexJobs, JobMonkey, Aerotek, Career Pivot, and CareerSherpa listed my podcast as one of the top podcasts to help your job search. Love for you to sign up for the weekly newsletter. I share the latest articles I've written, new podcast episodes, and answer any questions you may have. The new job search is scary and if you need help, I am here for it!