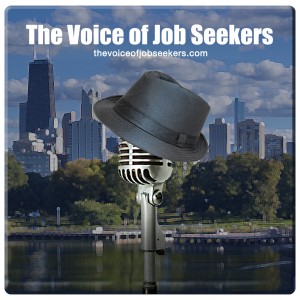 You can subscribe to all episodes through  iTunes or Stitcher TODAY!
The Voice of Job Seekers podcast is my opportunity to help unemployed, underemployed, and underappreciated job seekers remain informed, educated, and empowered during their job search. I explore career trends and practices deeply by leading conversations with career experts, authors, and coaches landing practical advice for you to use.  The hot career topics such as, STEM careers, diversity and inclusion, college students, job search innovation, online reputation, and life/career values are critical at this time. We haven't forgotten about your resume, cover letter, job interview needs because there is much of that advice too. It is all about the job seeker and managing the challenges that affect his or her life as a whole.
My name is Mark Anthony Dyson, and I am the Founder of The Voice of Job Seekers. I am a career advice writer, but more importantly, I hack and re-imagine the job search process.. I've worked with hundreds of job seekers one-on-one helping them to construct a narrative and strategy that appeals to hiring managers and recruiters. I present at colleges and organizations, and facilitated many workshops including my volunteer effort through a Job Lab. I write and create useful job search content on this blog and write career and workplace advice for blogs such as Glassdoor, Payscale, Job-Hunt.org, Prezi and more. Media Feature highlights: Forbes, Business Insider, NBC News, Glassdoor, LinkedIn's #GetHired, and NPR Freelance writer and content contributor: Glassdoor, Payscale, job-hunt.org, The Financial Diet, RippleMatch.com and more. Contact me to contribute career, job search, or workplace advice for your site at markanthonydyson@gmail.com.