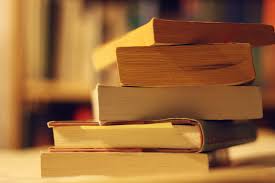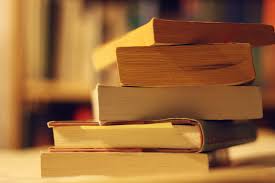 Career narratives from the news and hearsay can be confusing and conflicting. You should never rely on one news source, blog, or person. Career advice will vary and such blogs as this one, you must find the best information possible.
I become wary of anyone or anything near 100% of its input toward telling people what they must do to be accepted. I know some are waiting and reading for instruction.
The last three years have taught us everything we thought collectively about finding a job has changed.
There are so many traditional career narratives to rewrite these days. I chose these five as I've heard much of the bad advice given recently:
Men and women must act gender appropriate in their careers
False narrative: Men were taught to be hunters, protectors, and the leaders. This narrative translated to the workplace as men assumed the lead roles in most cases. Men would be outspoken and rally the troops when necessary. Women are expected to take lesser roles.
The Rewrite: In today's workplace, and even in the job search, men and women are expected to be active in all phases. Some of this comes from women needing to exhibit this in their personal lives through relationships and adverse circumstances. The other is leadership qualities are not gendered specific. As men, we unfairly assigned these behaviors to women. We used God, our will, and bravado to impose the lesser roles to women, none which are exclusively accurate nor customize to an individual. I am totally here for equal pay, opportunity, and treatment for women. It's better to be an ally rather than an adversary.
Disagreeing is too disruptive
False narrative: To speak up and out is still viewed negatively. Only when requested, you're expected to bring ideas to the table. It's also a shame you're disagreeing is perceived differently contingent on the quality of relationship to the leader, gender, and race.
The rewrite: We can argue for each situation whether the how or where we disagree appropriate or not, but we do know differences are part of the success formula. The diversity of ideas, ethnicities, gender, color and more account for the success of the most successful organizations in the world. I've been part of projects recently where I was told by a member of the project to let the ideas come from the project leads. The project leads, of course, encouraged feedback.
Accepting traditions (especially when they work against you)
False narrative: Many articles, videos, and speeches in the last few years, suggests employer branding, appeals to companies. What is not said is as you're a woman or a person of color your choices are not the majority's preference. People like smooth transitions, not disruptions. If you fall into either category, you will be disruptive and a liability.
The rewrite: You must be you, no matter the cost, or find somewhere who finds you valuable. The problem is your readiness for the pushback to be you. It should be a short time, and you will experience discomfort. To avoid being labeled negative Nancy, offer solutions from the interview to appraisal time.
Where you want to be in five years?
False narrative: When companies took care of their employees, this question would test if the incumbent would be loyal. We know companies will keep employees as long as the job lasts or the employee's skills crossover to the next project.
The rewrite: Your career view must have agility, and look beyond the current or next opportunity. It's possible you will need to create your next position even if it's with another company. It's an old question company used to ask when they wanted to see how and if you'll be loyal. Today, no one is owed loyalty because only a few employers or job seekers value the few benefits it has. In fact, many career experts believe loyalty to a company will stifle your career for the long-term.
Job Hopping is a career killer
False narrative: Having so many jobs in five years is not good. Companies will see you as unstable and won't hire you if there are too many jobs on your resume. Job hopping undermines what you say about your talent. Right now, "The Big Stay," where people are hunkering down for now in their current jobs, is a thing. While
The rewrite: Untrue, but it depends on the industry. College students who are career focused can have four to eleven jobs from high school to their senior year in college. Summer employment and internships don't last long. It is necessary to have a lengthier job history before college graduation. Shorter job tenures also mean more opportunities to increase compensation and skill levels.
When tech careers such as network administration, help desk technicians, and other related jobs became hot, job hopping was expected to obtain experience and pay raises. It's not all that new but has found new life in this economy where the skills gap is real. See what job-hopping looks like in your industry. Maybe the pros outweigh the cons for you.
I can't help to express my concern in job seekers owning career agility for their future career trajectory. The job landscape in all industries is changing constant and requires constant pivoting. If we have learned anything from the last 8-10 years: As technology advances, the way and the amount we work drastically changes and evolves. Jobs and careers go away, and new jobs target specialization, new occupations arise, and what we learned five years ago is closer to irrelevance.