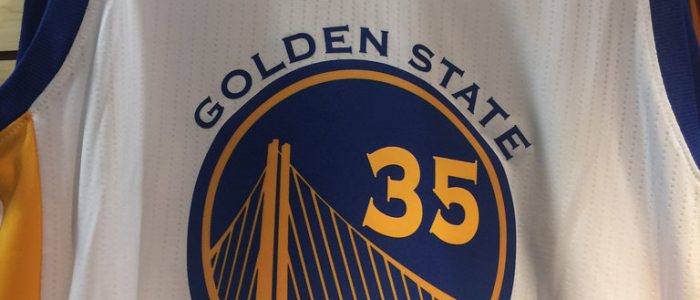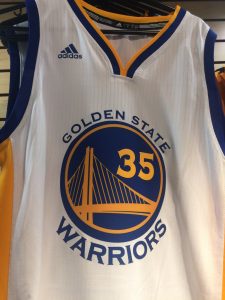 For those of us who nearly obsessed with Kevin Durant's move to the Golden State Warriors, we forgot there were a team of champions before Durant arrived. Many of us basketball fans were engaged the entire year with what was going on at Golden State. There was so much intrigue with Kevin Durant making an audacious move to the Golden State Warriors from a relatively good team, the OKC Thunder. It was expected the Warriors would win. And last night they did.
There was so much drama during the year.
First, the story line of the Warriors losing last year's final after being up 3-1. It was thematic because no team had lost in the finals. Clarity and history collide here: NBA finals, not
conference finals
. Kevin Durant, one of the best players in the league, has a chance to play with the team with the best record with the only expectation to be the best team.
Second, the slow start.
Third, the injury to Durant's ankle.
This analyst defended his position all year. His comment didn't matter how loud it was, it didn't matter much to the people involved.
I always asked myself what is a career weak move. I thought about these scenarios:
 Dan Price took a pay cut to give his
employees a huge raise
a few years back. A CEO who takes a huge pay cut for anything today must be a weak career move, right?
Sara Peavy left a Fortune 100 company "to go where the wind takes her" or yet a small start-up company. Surely, happiness is NOT really a valuable commodity.
Mohamed El-Erian says the reason he left a trillion-dollar company as CEO after his 10 year old daughter gave him 22 events in her life he missed. He called it a "wake up call." Others may have called it something else.
The ESPN analyst said he joined a team that beat him instead of carrying his original team to a finals victory. His description of what he thought was a "weak move" was announced to the world. Yet, it said so little about what mattered because Kevin Durant is now a champion.
The career lesson is so valuable here is for us to envision what our journey should look like in the end.
What is the main career lesson for us today? The goals of you and your teammates and the price you want to pay or play for it.
But you should know your teammates, right? Finding out who you want to play for and play with is significant. Maybe more than who is paying you, right? Consider how well Kevin Durant played for the coach and with other players. For us, it would be for our direct boss and with teammates.
Yes. Research the team. The boss. The company.
How well do we digest the role we will play is different? You won't know until you research the company, the boss, AND the team because of all it matters. What if your prospective team reached out to you? The Warriors' players reached out to Kevin Durant as
some media sites reported
in 2016 before Durant joined the team.
I wonder.
What is insignificant–the others who haven't tried walking in your shoes and your short falls, mistakes, failures mean nothing if you fit with your potential new team.
How complete would your research be if you played against your prospective team?
I am the "The Voice of Job Seekers!" I offer compassionate career and job search advice as I hack and re-imagine the job search process. You need to be "the prescription to an employer's job description." You must be solution-oriented and work in positions in companies where you are the remedy. Your job search must be a lifestyle, and your career must be in front of you constantly. You can no longer shed your aspirations at the change seasons. There are strengths you have that need constant use and development. Be sure you sign up to download my E-Book, "421 Modern Job Search Tips 2021!" You can find my career advice and work in media outlets such as Forbes, Inc., Fast Company, Harvard Business Review, Glassdoor, and many other outlets.