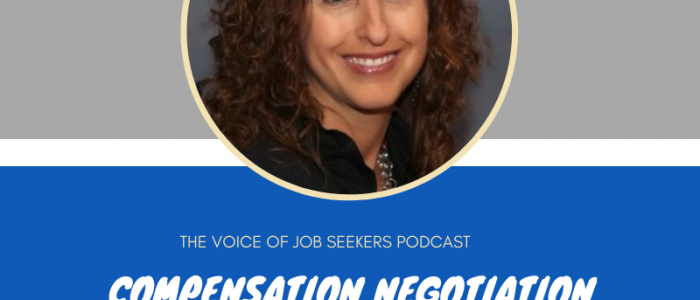 Podcast: Play in new window | Download | Embed
Subscribe: Apple Podcasts | RSS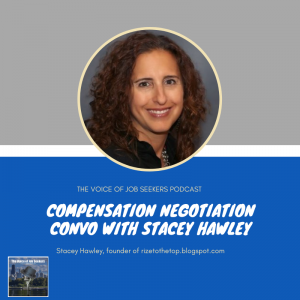 On this week's show, I am discussion compensation negotiation with Stacey Hawley, a compensation and benefits negotiation expert. I wanted Stacey to share some of her advice she writes for
job-hunt.org
 (a fellow contributor), and her clients at her
Rise To The Top blog
.
Let me know what you think about this episode in one of three ways:
More about Stacey:
Stacey is a career strategist and salary and compensation expert who has authored a book, Rise To The Top. She provides compensation and talent management services to both companies and individuals.
Conversation Highlights: 
We discussed a few compensation trends for the last five years
Companies are becoming fair and competitive (equity, benefits)
The labor market is determining the offers of fair compensation – executive pay is determined by industry
More professionals are walking away from low-ball pay
Stacey says it might be best to have the conversation up front – give a range at best
Offer the detailed conversation after the interview process, but don't finalize before then
We discuss whether salary discussion in the workplace is a good thing
We discuss whether negotiation is possible after being "fired" – Stacey says "Absolutely!"
Sign up for my weekly newsletter at the top right of my page to be on the first list of my free e-Guide, "300 Modern Job Search Tips for 2020!" This year, it will be free for a limited time. If you're on the list, you'll receive the tips at the beginning of November.
I am the "The Voice of Job Seekers!" I offer compassionate career and job search advice as I hack and re-imagine the job search process. You need to be "the prescription to an employer's job description." You must be solution-oriented and work in positions in companies where you are the remedy. Your job search must be a lifestyle, and your career must be in front of you constantly. You can no longer shed your aspirations at the change seasons. There are strengths you have that need constant use and development. Be sure you sign up to download my E-Book, "421 Modern Job Search Tips 2021!" You can find my career advice and work in media outlets such as Forbes, Inc., Fast Company, Harvard Business Review, Glassdoor, and many other outlets.