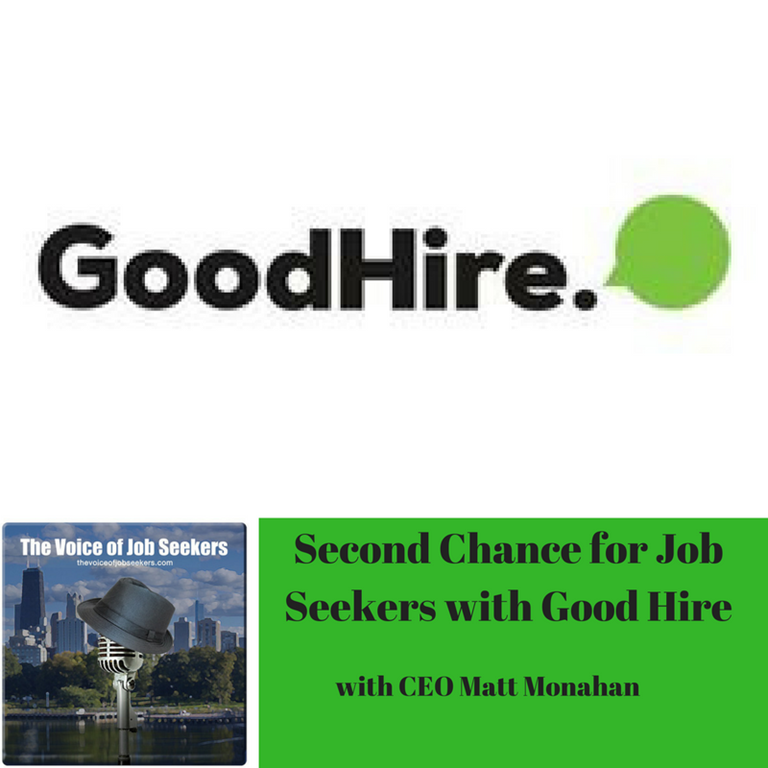 Podcast: Play in new window | Download | Embed
Subscribe: Apple Podcasts | Android | RSS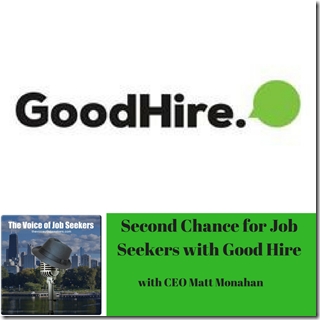 I started noticing then following GoodHire a while ago because they were publishing about the need to give ex-offenders a second chance. I loved their voice on employment  discrimination and the ex-offenders reentering the workforce. If you have been listening to this podcast for awhile, you know I champion the "Ban The Box" campaign—very related to how GoodHire is helping ex-offenders having a second chance. More than 30,000 employers rely on their skilled compliance experts, helpful US-based customer service reps, and customizable technology to build teams based on trust, safety, and fairness.
Matthew Monahan is the CEO of GoodHire. l would love to hear your thoughts about this episode in one of three ways:
Call and leave a voicemail at 708-365-9822, or text your comments to the same number
Go to TheVoiceofJobSeekers.com, press the "Send Voicemail" button on the right side of your screen and leave a message
Send email feedback to mark@thevoiceofjobseekers.com
Matthew Monahan founded GoodHire with his brother Brian. For the last ten years, GoodHire has been helping job seekers with knowing what employers see on their background checks. The ex-offender especially benefits because they can add a personal narrative to their results. Unlike most company's background checks, this humanizes the process.
Here are a few of our talking points:
Matthew explained that GoodHire's mission is to build trust between job seekers and employers
Good Hires focuses much of their attention on the job seeker
Services are free to job seekers, give them a sense of empowerment by making background screens to job seekers
Unique features are available to job seekers to annotate their background check
Job seekers can see what employers can see and provide an explanation for the employer
GoodHire's "True Me" feature adds humanity to the background. Opposite of most companies conducts where the process is automated
Need help with your career goals, directions, or efforts? Do you need coaching or instruction? I am here for it!
Also, join our Linkedin community! You'll enjoy some of the insights shared by community members and other career pros!
Thanks for being among the thousands who listen every month. There's so much more to come so stay tuned!
I am the "The Voice of Job Seekers," career consultant, job seeker advocate, career writer, and founder of this award-winning blog. I help the employed, unemployed, underemployed, and under-appreciated find jobs using job search strategies to navigate the new job market. I aim to give a safe place online to those with different needs, cultures, and ethnicities to find their voice in the job market. Thousands have read my career advice throughout the web as I write about everything from job search strategies to the mobile job search. I have published more than 400 articles on this blog and some of the largest career sites such as Recruiter.com, YouTern, and Come Recommended. I've been quoted in major online publications such as Monster, TIME/Money, Fortune, Business Insider and MSN. FlexJobs, JobMonkey, Aerotek, Career Pivot, and CareerSherpa listed my podcast as one of the top podcasts to help your job search. Love for you to sign up for the weekly newsletter. I share the latest articles I've written, new podcast episodes, and answer any questions you may have. The new job search is scary and if you need help, I am here for it!