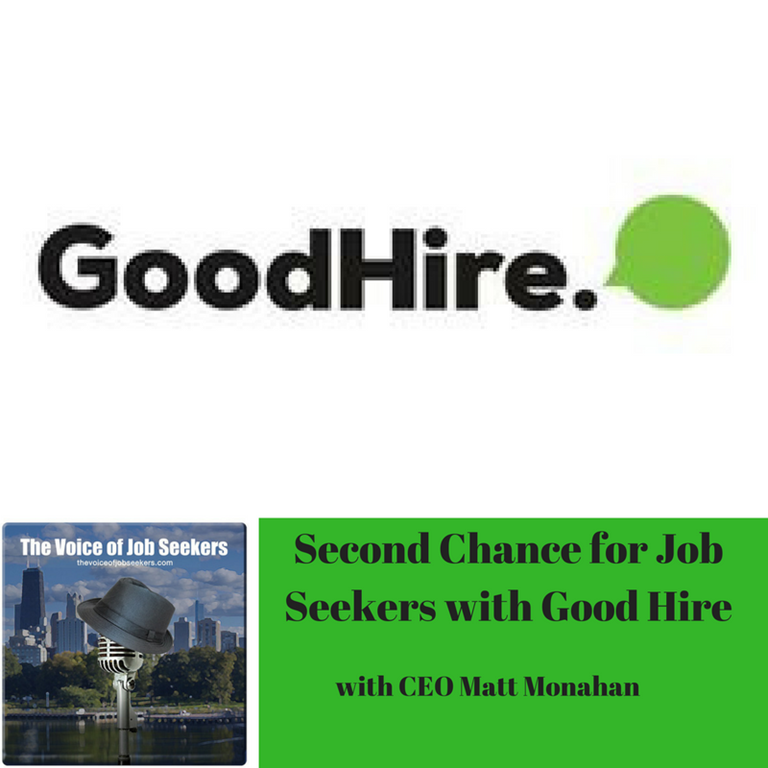 Podcast: Play in new window | Download | Embed
Subscribe: Apple Podcasts | RSS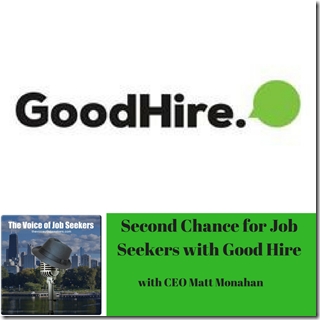 I started noticing then following GoodHire a while ago because they were publishing about the need to give ex-offenders a second chance. I loved their voice on employment  discrimination and the ex-offenders reentering the workforce. If you have been listening to this podcast for awhile, you know I champion the "Ban The Box" campaign—very related to how GoodHire is helping ex-offenders having a second chance. More than 30,000 employers rely on their skilled compliance experts, helpful US-based customer service reps, and customizable technology to build teams based on trust, safety, and fairness.
Matthew Monahan is the CEO of GoodHire. l would love to hear your thoughts about this episode in one of three ways:
Call and leave a voicemail at 708-365-9822, or text your comments to the same number
Go to TheVoiceofJobSeekers.com, press the "Send Voicemail" button on the right side of your screen and leave a message
Send email feedback to

[email protected]
Matthew Monahan founded GoodHire with his brother Brian. For the last ten years, GoodHire has been helping job seekers with knowing what employers see on their background checks. The ex-offender especially benefits because they can add a personal narrative to their results. Unlike most company's background checks, this humanizes the process.
Here are a few of our talking points:
Matthew explained that GoodHire's mission is to build trust between job seekers and employers
Good Hires focuses much of their attention on the job seeker
Services are free to job seekers, give them a sense of empowerment by making background screens to job seekers
Unique features are available to job seekers to annotate their background check
Job seekers can see what employers can see and provide an explanation for the employer
GoodHire's "True Me" feature adds humanity to the background. Opposite of most companies conducts where the process is automated
Need help with your career goals, directions, or efforts? Do you need coaching or instruction? I am here for it!
Also, join our Linkedin community! You'll enjoy some of the insights shared by community members and other career pros!
Thanks for being among the thousands who listen every month. There's so much more to come so stay tuned!
I am the "The Voice of Job Seekers!" I offer compassionate career and job search advice as I hack and re-imagine the job search process. You need to be "the prescription to an employer's job description." You must be solution-oriented and work in positions in companies where you are the remedy. Your job search must be a lifestyle, and your career must be in front of you constantly. You can no longer shed your aspirations at the change seasons. There are strengths you have that need constant use and development. Be sure you sign up to download my E-Book, "421 Modern Job Search Tips 2021!" You can find my career advice and work in media outlets such as Forbes, Inc., Fast Company, Harvard Business Review, Glassdoor, and many other outlets.