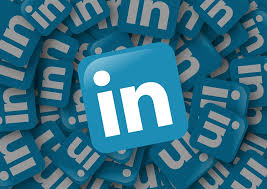 Yes, it's been a little while for this blog feature, but we're back. This is your job search news – THE LinkedIn EDITION – with articles and resources centered around learning! I've read them, and you can feel free to comment on them in any form you'd like. Leave a message on the "send voicemail" button on your right. I'll try to keep it short, fresh, and informative. If you have some news I need to know about, tweet me @MarkADyson!
In case you missed the LinkedIn show…
Have you used any of LinkedIn's new features such as the video or messaging? If your job search is on the slow side, you can inject it with some of the new LinkedIn features talked about in this week's podcast episode! Listen below! 
Your LinkedIn headline could use improvement, right?
This article from Careersherpa should help with how to craft a great LinkedIn headline to improve your visibility and offer value to connections:
Is there a problem you solve?
Do you have a clear value proposition?
Does it answer why people should connect with you?
Are you using all 120 characters?
If not, then take some time and read and apply the practical steps in the article.
LinkedIn's video feature usefulness
The best attribute the video feature offer job seekers are to show potential employers, hiring managers, and recruiters your personality. If you want to separate yourself from all of the other users sceptical in using this feature, now is the time to jump in head first.
You've heard me before say companies can't train personalities like in this article. My guest this week on the podcast, Bob McIntosh, stated your 30-second commercial or elevator speech could impact your ability to get noticed.
This woman decided to use the video feature as an introduction that was almost four minutes long but worth every second. There are no rules as to what to present on video, but consider there is a small risk for misrepresenting yourself.
The link to the 30-second commercial is to a PDF providing an outline to create your own introduction.
If you haven't already…
Use my contact information above to inquire about individual or group coaching. Or leave a message anytime on the "send voicemail" button on the side of any page of my blog.
You can also sign up for my weekly newsletter at the top right of my page. I try to pack as much value in my newsletter to more than 2,000 subscribers as possible.
Grab my updated "118 Job Search Tips for the Modern Job Search in 2018"  here.
My name is Mark Anthony Dyson, and I am the Founder of The Voice of Job Seekers. I am a career advice writer, but more importantly, I hack and re-imagine the job search process.. I've worked with hundreds of job seekers one-on-one helping them to construct a narrative and strategy that appeals to hiring managers and recruiters. I present at colleges and organizations, and facilitated many workshops including my volunteer effort through a Job Lab. I write and create useful job search content on this blog and write career and workplace advice for blogs such as Glassdoor, Payscale, Job-Hunt.org, Prezi and more. Media Feature highlights: Forbes, Business Insider, NBC News, Glassdoor, LinkedIn's #GetHired, and NPR Freelance writer and content contributor: Glassdoor, Payscale, job-hunt.org, The Financial Diet, RippleMatch.com and more. Contact me to contribute career, job search, or workplace advice for your site at markanthonydyson@gmail.com.