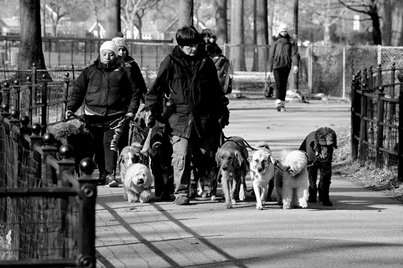 Finding a job for those with disabilities is difficult. Finding a job when you're not entirely sure what you want to do can be incredibly frustrating. Do your research and you're bound to find a career that sparks your interest.
Below are some tips to help you look for a career, whether you want to go the traditional office job route or prefer something a little different—like starting your dog walking business. Take a look and maybe it will help you get closer to finding that perfect career.
Looking For a Work-at-home Job?
You could think about a career in customer service; sometimes you can even work at home remotely. Check different job boards, and they're always filled with call center jobs. If you enjoy working with people via the telephone, that might be a great choice. There are plenty of other work-at-home jobs if that's what you're looking to do.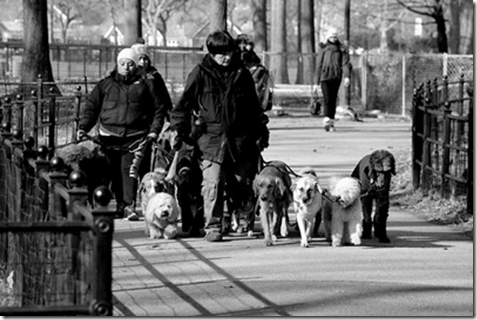 There are plenty of other work-at-home jobs if that's what you're looking to do.
Jobs in sales, data entry, transcription, IT jobs, and freelance writing can all be found on internet job boards. Looking at online job boards is also a great idea to see what is needed for certain types of careers. You'll be able to see what the required qualifications are for different jobs. Some fields require you to have job experience, and some require a degree, certification, or another type of education. Education is important, whether it's college level, continuing education, or earning a certificate. Start educating yourself as to what you need to get that dream job.
Looking for Something Different?
Want to do something different, like work outside? Find something you enjoy doing, and do your research. Do you like plants? See about working at a nursery. Do you enjoy spending time with animals? There are many different careers in animal care. You could see about a job at a veterinarian's office. Want to work with animals and get some exercise? How about a career in dog walking or dog boarding? In both cases, you can go to your clients or have your clients come to you, and they offer a fun way to make money while staying active.
How about working with those leading an active lifestyle?
Maybe there are sports organizations in your area that may have job openings. Check out your local area, do your research, and you will find that there are more opportunities than you realize. Or do you have another idea for creating your career? Again, it is all about the research. Read about others who have started their businesses and you're very likely to find helpful information from those who've done what you wish to do.
What Do You Want?
There are jobs out there. It can be tough, but keep going. Try to stay positive and don't give up on finding the right career. The most important thing is your happiness, you need to feel good about what you're doing. Don't feel like you have to follow some "rule." You can also find lots of tips for the often dreaded job interview. Do your research, know your rights, and take your time finding the right job for you.
Jenny Wise is a stay-at-home mom and home educator. She and her husband decided to homeschool when their oldest was four years old. During their journey, they've expanded their family and have faced many challenges. But they're happy to have overcome each one. Jenny writes about her family's experiences and homeschool, in general, on her new blog, SpecialHomeEducator.com.
Image via Pixabay by robynhobson
My name is Mark Anthony Dyson, and I am the Founder of The Voice of Job Seekers. I am a career advice writer, but more importantly, I hack and re-imagine the job search process.. I've worked with hundreds of job seekers one-on-one helping them to construct a narrative and strategy that appeals to hiring managers and recruiters. I present at colleges and organizations, and facilitated many workshops including my volunteer effort through a Job Lab. I write and create useful job search content on this blog and write career and workplace advice for blogs such as Glassdoor, Payscale, Job-Hunt.org, Prezi and more. Media Feature highlights: Forbes, Business Insider, NBC News, Glassdoor, LinkedIn's #GetHired, and NPR Freelance writer and content contributor: Glassdoor, Payscale, job-hunt.org, The Financial Diet, RippleMatch.com and more. Contact me to contribute career, job search, or workplace advice for your site at markanthonydyson@gmail.com.