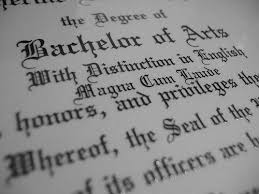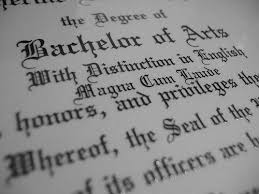 Congratulations to all of you who obtained their college degree this season! Is your degree leverage for employment? Since it is graduation season, and many college graduates are moving forward with life, how many are actually employed with a job in their major? Too early to tell of course, but those of us in the career space watch these stats as an indicator of the condition of the job market.
The Data on the College Degree
Regardless of the number, it is still a wait and see. Nor can anyone use it as an excuse to successfully find a job without doing everything possible.
The Return on the College Degree
My oldest son graduated in December, and in January he was off to the Air Force. That was his plan for the last two years. But he also had two internships before graduating. His plan is to attend graduate school in the next year or two, but in the meantime his job will take him on quite a few travels. Like many graduates, the first plan is to experience, and then explore. And there is nothing wrong with that.
I reflect on this because three years ago, my friend Keith Townsend and I talked about the
Return-on-Investment of a college degree. 
 Every few years, I think this is a discussion worth revisiting for any year. At that time we created a video to coincide with the podcast–I think it's worth watching.
Getting a college degree is a personal thing for some, and for others it's family expectation. It is worth the discussion to evaluate your career trajectory if it is worth the investment of time and money. But those of us who advise clients if a college is a must have, we will likely answer, "it depends…"
I am the "The Voice of Job Seekers!" I offer compassionate career and job search advice as I hack and re-imagine the job search process. You need to be "the prescription to an employer's job description." You must be solution-oriented and work in positions in companies where you are the remedy. Your job search must be a lifestyle, and your career must be in front of you constantly. You can no longer shed your aspirations at the change seasons. There are strengths you have that need constant use and development. Be sure you sign up to download my E-Book, "421 Modern Job Search Tips 2021!" You can find my career advice and work in media outlets such as Forbes, Inc., Fast Company, Harvard Business Review, Glassdoor, and many other outlets.