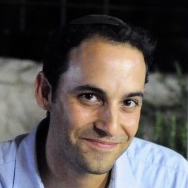 Podcast: Play in new window | Download | Embed
Subscribe: Apple Podcasts | RSS
Editor's note: There is silence between 23:25 and 24:49. You can fast forward easily using your mouse. I hope to fix that in the next day. Thanks.
Negotiation is more than just money and perks, it is important to know what tools to use.
What value does a college degree have? Well, no one person can tell you that because it is a personal decision, but we can say is that each individual must bring value.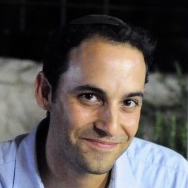 Today's first segment features Jacob Share of JobMob, an internationally recognized career site. Recently he published an article with more than 100 salary tools, guides, and calculators to help job seekers worldwide with researching their salary potential and needs. Jacob and I discuss how to use the information gathered from those sites. I must thank 
Melissa Cooley
, 
a guest from episode 1
5 for suggesting Jacob.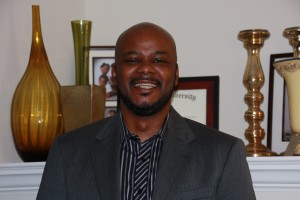 For segment two, I bring back Keith Townsend, who recently published an article on LinkedIn that received a lot of reaction, and as we discussed in a previous episode about Certification versus degrees. But first, Jacob Share.
Jacob Share is the founder and Senior Vice President of Share Select Media. His site Job Mob is an internationally renowned, and one of the best international resources for job seekers worldwide.  JobMob is about bringing together job seekers and jobfinders to find jobs in Israel and all over the world. Their motto is "all together now (sounds like a Beatles
tagline
-totally genius)." The blog is filled with straight-talking advice based on real world experience and lots of humor thrown in. I wanted to have Jacob on the show to discuss his article, 
"
Over 100 Salary

Surveys

, Guides and Calculators For 2014″
. It is no other resource like it for worldwide job seekers to help them with salary considerations.
Highlights from our discussion:
 1) There are more than 100 links to sites all over the world in this article, and Jacob defines what should be expected in reading the surveys and guides provided
2) We discuss how these guides are just part of the research that needs to be done and is the beginning in understanding a job seeker's over all value
3) Jacob offers his experience in the approach of the older and younger job seekers in determining salary
4) Jacob and I also discuss how someone shouldn't depend on salary information from a single site, in fact, should look at several sites, and pay attention to what the study uses as a standard for the number
Keith Townsend joins me in our part 2 of a previous discussion Degree vs. Certification. Keith Townsend is the founder of 
VirtualizedGeek.com
. You can find the first part of our discussion in 
episode #9
. In that episode we discussed the value that a degree, whether bachelors or masters,  brings to an employer versus IT certificates without a degree. In this episode, we discuss
Keith's article he wrote for LinkedIn
and some of the comments (51 comments in total, and read nearly 5,000 times). We delve further in the discussion in how people felt which varied.
Highlights from our discussion:
Deciding  how much education an individual needs is a very personal decision and no cookie cutter path exists
Most importantly, with or without a degree, the employer must see the value you bring to the company
We know that you have a strong opinion about this subject. Leave us a message via the comments section below or leave us a voice mail.
I am the "The Voice of Job Seekers!" I offer compassionate career and job search advice as I hack and re-imagine the job search process. You need to be "the prescription to an employer's job description." You must be solution-oriented and work in positions in companies where you are the remedy. Your job search must be a lifestyle, and your career must be in front of you constantly. You can no longer shed your aspirations at the change seasons. There are strengths you have that need constant use and development. Be sure you sign up to download my E-Book, "421 Modern Job Search Tips 2021!" You can find my career advice and work in media outlets such as Forbes, Inc., Fast Company, Harvard Business Review, Glassdoor, and many other outlets.