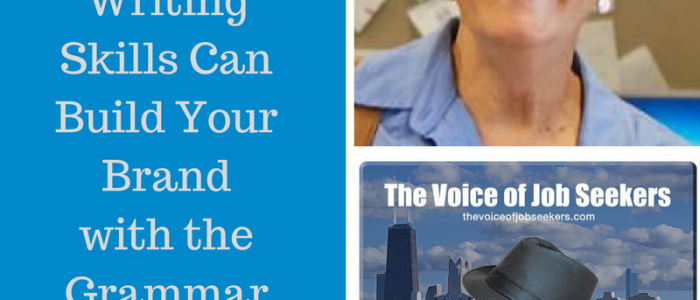 Podcast: Play in new window | Download | Embed
Subscribe: Apple Podcasts | RSS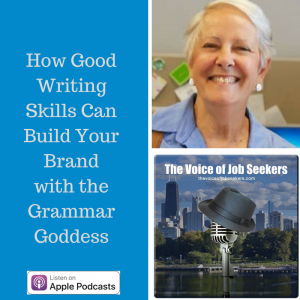 Employers want employees and new hires to good writing skills. If you find writing a challenge, this is a good show for you. Susan Rooks, the Grammar Goddess is back to revisit the value of good business writing.
I also mention it's National Punctuation Day and what better way and reason to celebrate it.
How important is good writing to you?Let's discuss! You can do this in three ways:
Call and leave a voicemail at 708-365-9822, or text your comments to the same number
Go to TheVoiceofJobSeekers.com, press the "Send Voicemail" button on the right side of your screen and leave a message
Send email feedback to mark@thevoiceofjobseekers.com
NEED A HOLIDAY JOB?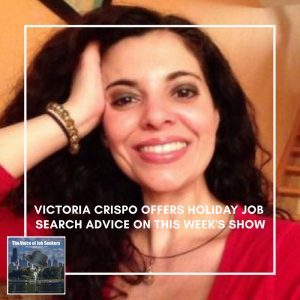 In the first segment of the show, Victoria Crispo offers some holiday job search advice. She is a Career Development Expert, Manager of College and Professional Outreach at Idealist.org. I first met her as she was the Content Manager at IdealistCareers.org. IdealistCareers.org is a not only a nonprofit job board but also has good content for your job search.
More about the Grammar Goddess

Susan Rooks is the Grammar Goddess and can be found at the GrammarGoddess.com. She is a copy editor and a corporate educator. Susan traveled the world training audiences on various subjects including business writing.
Here are some highlights from our discussion:
Susan talks about manners in writing in using "please" and "thank you"–not used enough
The misuse of commas–the Oxford comma she says is still essential–Helps guard against misinterpretation
E.g., My heroes are my parents, Superman, and Wonder Woman vs. My heroes are my parents Superman and Wonder Woman
Susan advocates a refresher on grammar usage. It has been since high school most people have taken a class
Most people should stop using colons and semicolons because they are often misused
I reference using Grammar Girl and Strunk and White, "The Elements of Style"
Although Word grammar check helps, it covers only a fraction of grammar usage
Do you need coaching or instruction?
I am here for it! Use my contact information above to inquire about individual or group coaching. You can also sign up for my weekly newsletter at the top of my page.
My name is Mark Anthony Dyson, and I am the Founder of The Voice of Job Seekers. I am a career advice writer, but more importantly, I hack and re-imagine the job search process.. I've worked with hundreds of job seekers one-on-one helping them to construct a narrative and strategy that appeals to hiring managers and recruiters. I present at colleges and organizations, and facilitated many workshops including my volunteer effort through a Job Lab. I write and create useful job search content on this blog and write career and workplace advice for blogs such as Glassdoor, Payscale, Job-Hunt.org, Prezi and more. Media Feature highlights: Forbes, Business Insider, NBC News, Glassdoor, LinkedIn's #GetHired, and NPR Freelance writer and content contributor: Glassdoor, Payscale, job-hunt.org, The Financial Diet, RippleMatch.com and more. Contact me to contribute career, job search, or workplace advice for your site at markanthonydyson@gmail.com.