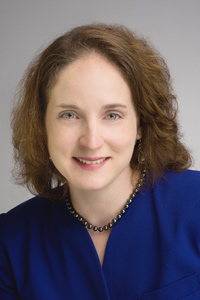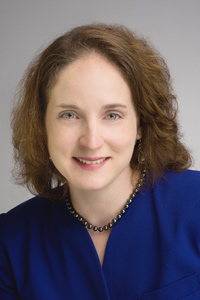 Editor's note: Alexandra Levit, is a member of the Career Advisory Board answered some questions . I interviewed Alexandra Levit last fall about another survey conducted on behalf of the Career Advisory Board, DeVry University, and the National Association of Colleges and Employers (NACE). She offered insight and advice on how college career centers, students, and employers can engage more effectively on social media.
Mark: It seems as if Career Centers pass the eye and enthusiasm test initially in their use of social media, but not particularly the ear test because of the lack of conversations and engagement. Is that a fair assessment of this study?
AL: That's a great way of putting it, Mark.  Although social media awareness and usage skyrocketed in recent years, career services professionals leverage social networks in a similar fashion to email – as one-way communication devices to share career center-related information with constituents. Only about 25 percent of respondents use social media to engage in back-and-forth advisement sessions with students and only 20 percent of respondents engage with students daily on social networks.  This is a wasted opportunity.
MD:  Since enthusiasm of the use of social media does not equal success, does the disappointment continue of the adaption of social media?
AL:  I do see some disappointment, yes, especially as the centers try to set up shop (or their own pages) on the social networks.  Advisers may set up groups and neglect them as static entities, thinking that "if we build it, people will come." We know that this is not the case on social media. Students will join and regularly visit a center's group or page because it continually provides value to them and a chance to engage productively with people they know. If the centers understand this, they will put more focused effort into their online properties, will attract more engagement, and thus will receive more positive reinforcement.
MD: Can we assume that this process of career service/student engagement will take time since building an online reputation is a process itself?
AL: It absolutely takes time.  I like to tell people that my blog Water Cooler Wisdom was launched in 2004 and only now that it's 9 years old does it have a really terrific following.  Everyone likes to try their hand at online engagement, but only a handful actually stick around long enough to engender trust and credibility.  Career centers have to be patient.  Slow and steady wins the race.
MD: What will really change the average student's perception of career services brand universally?
AL: I think this will require a critical mass of career centers keeping up with the times and showing students how they are relevant from freshman year to graduation and beyond.  Eventually, word will trickle down to students just beginning university that career services can be a major asset.  I think we are a long way from this happening, but every bit of awareness helps.
MD: Why wouldn't career services use a model like TweetMyJobs to bring opportunities mobile but still use career services as the main contact?
AL: The most sophisticated centers are doing this in combination with other strategies.  The key is, I think not to do anything in a vacuum, but to present a uniform online communications approach for students (and other constituents) that showcases job opportunities as well as other offerings.
MD: What suggestions would you have to provoke meaningful dialogue between career services and students?
AL: Instead of "friend blasting," career services professionals should connect selectively – sending unique and highly personalized invitations to each individual based on compatibility. The purpose is not to collect contacts, but rather to view, comment and converse on postings so that advisers can develop relationships that will eventually move offline. A student is much more likely to attend an event or seek in-person advice from an adviser he or she has already learned to like and trust through social media.
My name is Mark Anthony Dyson, and I am the Founder of The Voice of Job Seekers. I am a career advice writer, but more importantly, I hack and re-imagine the job search process.. I've worked with hundreds of job seekers one-on-one helping them to construct a narrative and strategy that appeals to hiring managers and recruiters. I present at colleges and organizations, and facilitated many workshops including my volunteer effort through a Job Lab. I write and create useful job search content on this blog and write career and workplace advice for blogs such as Glassdoor, Payscale, Job-Hunt.org, Prezi and more. Media Feature highlights: Forbes, Business Insider, NBC News, Glassdoor, LinkedIn's #GetHired, and NPR Freelance writer and content contributor: Glassdoor, Payscale, job-hunt.org, The Financial Diet, RippleMatch.com and more. Contact me to contribute career, job search, or workplace advice for your site at markanthonydyson@gmail.com.