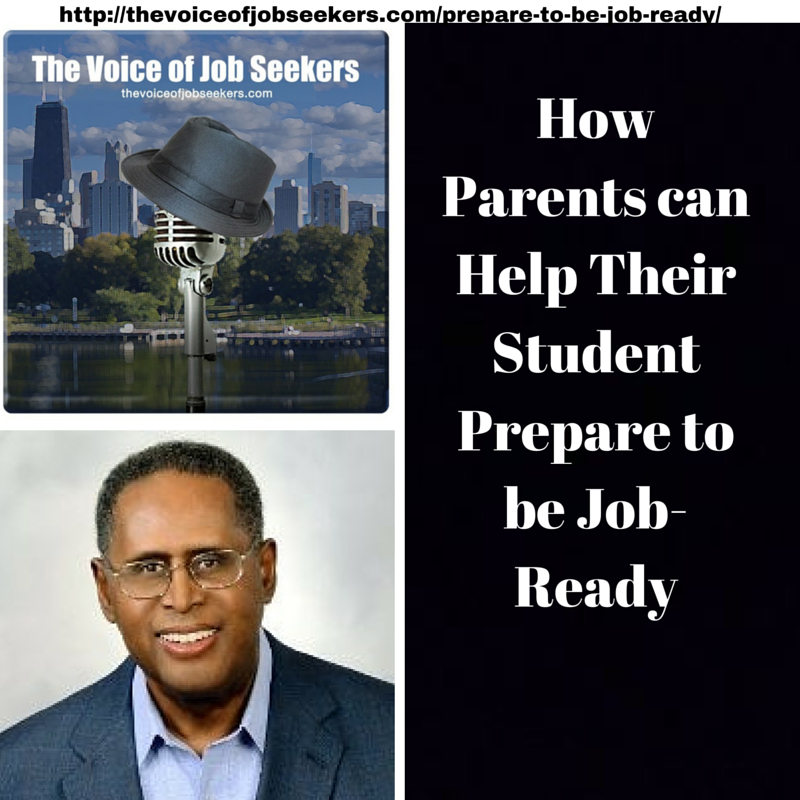 Podcast: Play in new window | Download | Embed
Subscribe: Apple Podcasts | Android | RSS

Parents must participate in helping their son/daughter prepare to be job-ready upon graduation. Millennials made up about 30 percent of the United States' unemployment population.  Despite being college-educated, many recent graduates are ill-prepared for the workforce, leaving parents wondering how to get their kids from backpack to briefcase. Bill Holland is working with parents to have critical career conversations to help their son/daughter prepare to be job-ready.
Are you having career conversations with your college student?
As usual, your feedback is essential for this discussion.
Here's how you can participate:
Call and leave a voicemail or text me at 708-365-9822
Go to TheVoiceofJobSeekers.com, press the "Send Voicemail" button on the right side of your screen and leave a message
Send email feedback to mark@thevoiceofjobseekers.com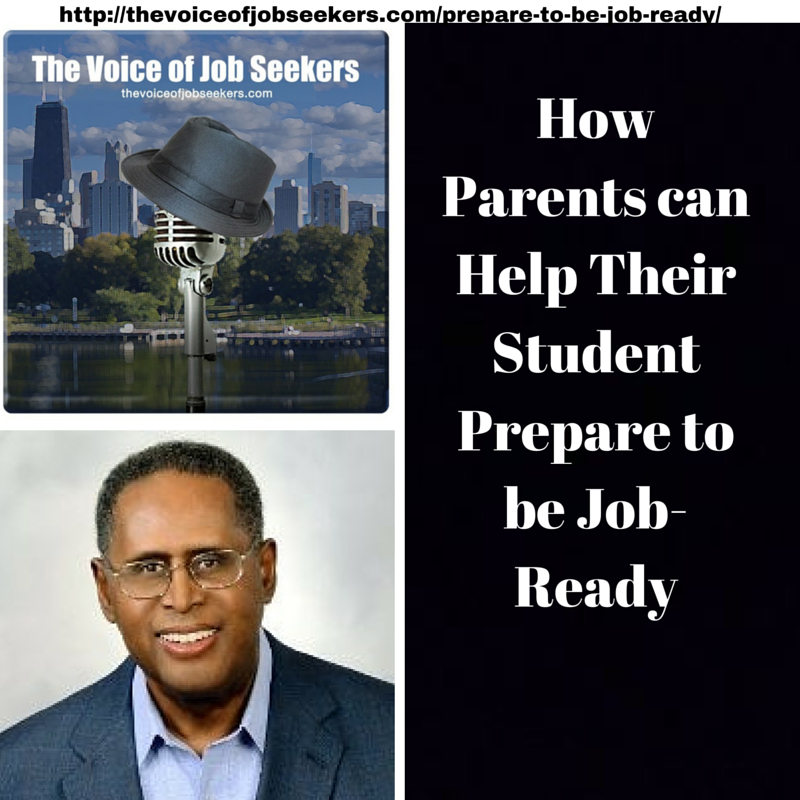 Bill Holland and I have talked a few times over the last five years, and the last time on the show was on episode 47 when we talked about his last book. He is a career consultant, an executive in the Talent Management space for many years, and now Principal and Founder of College to Career Catalyst, LLC. He has been featured on NPR and USA Today, and 60 other media outlets.
Here a few highlights from our discussion:
Parent involvement requires reassurance they are doing the right thing. Many times they need to define what the right thing is
Parental involvement is needed, but not as a "helicopter parent" in the negative sense. Parents shouldn't go from not engaged at all to total disruption including the student's desires
The career conversations needed between parent and student is constant
Parents and students should visit the career services center together. Being job-ready is a rigorous process
We talk about how parents need to see the scope and importance of transferable skills
Internships are a requirement, need to be job-ready upon hiring
Parent and students should agree what their profile should look like
Make sure your student is in position to take advantage of resources in career services
Every student should utilize volunteer work, course work, career services, and extra-curricular activities to prepare for internships and to be job-ready
Need help with your career goals, directions, or efforts? Do you need coaching or instruction? I am here for it! Also, join our Linkedin community! You'll enjoy some of the insights shared by community members and other career pros!
Feel free to subscribe to the show in iTunes. July 26 will be the last show of the summer (although it's possible I will publish one or two short shows between July 27 – Sept 5. On September 6, I will start the fall season of shows. I hope you will find value in them.
I would still like to help self-published career professionals promote their books. If you're interested, find more info here.
I am the "The Voice of Job Seekers," career consultant, job seeker advocate, career writer, and founder of this award-winning blog. I help the employed, unemployed, underemployed, and under-appreciated find jobs using job search strategies to navigate the new job market. I aim to give a safe place online to those with different needs, cultures, and ethnicities to find their voice in the job market. Thousands have read my career advice throughout the web as I write about everything from job search strategies to the mobile job search. I have published more than 400 articles on this blog and some of the largest career sites such as Recruiter.com, YouTern, and Come Recommended. I've been quoted in major online publications such as Monster, TIME/Money, Fortune, Business Insider and MSN. FlexJobs, JobMonkey, Aerotek, Career Pivot, and CareerSherpa listed my podcast as one of the top podcasts to help your job search. Love for you to sign up for the weekly newsletter. I share the latest articles I've written, new podcast episodes, and answer any questions you may have. The new job search is scary and if you need help, I am here for it!