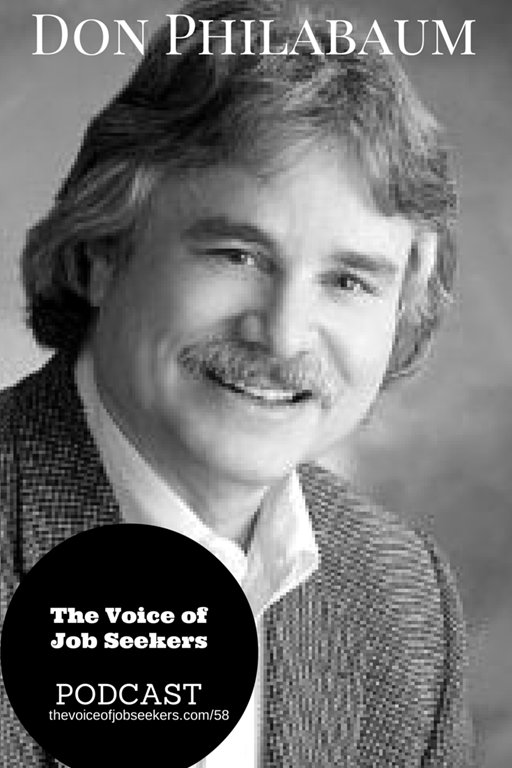 Podcast: Play in new window | Download | Embed
Subscribe: Apple Podcasts | RSS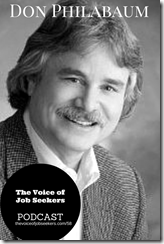 Career centers want to students to own their career destiny, and use the center's plentiful resources. Parents are encouraged to disengage once their son or daughter land on campus. Many alumni associations are at a crossroads in understanding their role to help current and soon-to-be-graduates. These are few of the points of discontentment and contention that echo throughout this universal discussion.
Don Philabaum is the author of CHANGE IT! Create a Career Centered College Culture. He has solutions of how to build a community to help increase student engagement and career success. Don is the founder of TalentMarks.com and has been involved in building online communities since 1996.
Are you a career center professional frustrated with the system? Are you a student that want to use the career center but find it too boring? Are you a parent who does not see the value in the system? This episode is for you!
I'd love your feedback in these three ways:
Blog: TheVoiceofJobSeekers.com (Use the send voicemail feature)
Email: mark@thevoiceofjobseekers.com
Voicemail:
708.365.9822
Below are the highlights from our discussion:
Don stated that career training should start before college with parents setting the expectations, elementary school, junior high and into high school. Colleges can start reaching out to students upon recruiting them. Have them take the strengths finder, behavior and personality tests and other assessments
He shared that the entire community (parents, administrators, career centers) should be involved in the process.  Don referred to the NACE study stating that students do not engage the college career centers. I also  shared that at a recent college workshop that the room had upper-class men only. No freshman!
I asked Don did he think that parents misunderstand the role of college career centers. Colleges do not encourage parents to get involved, and they don't want the "helicopter parent" to be engaged, and stay back
Alumni play a major part inspiring students and validate the career centers' usefulness. LinkedIn has a great tool to unite students and alumni of the same college. Facebook has a similar tool to unite alumni and students together
Alumni associations should ask, "What kind of business are we in?" and "What kind of goods and services do we deliver to our customers?" The alumni associations must deliver relevant information to the college
I asked Don to explain his thoughts cited in his book that career centers should charge (additional to tuition) for advance career services to help students have a better career center experience
Listen for Don's response as I inserted that career service professionals may need to have additional training to provide relevant and adequate help to students
I think that CHANGE IT! is a MUST READ for career services professionals. Don present  ideas that point where colleges must go; an entity by entity business model structured so that engagement is prioritized. Career service professionals are then trained to advise competently , coach and empower students and alumni for now and future job searches.
Career center/service professionals, what do you think of this interview? How are you increasing student engagement? What are your challenges in reaching students?
Please comment below. Or feel free to use the contact information above and I will read your comments on air. You can also use your computer mic when you press the "Send Voicemail" button to your right.
I am the "The Voice of Job Seekers!" I offer compassionate career and job search advice as I hack and re-imagine the job search process. You need to be "the prescription to an employer's job description." You must be solution-oriented and work in positions in companies where you are the remedy. Your job search must be a lifestyle, and your career must be in front of you constantly. You can no longer shed your aspirations at the change seasons. There are strengths you have that need constant use and development. Be sure you sign up to download my E-Book, "421 Modern Job Search Tips 2021!" You can find my career advice and work in media outlets such as Forbes, Inc., Fast Company, Harvard Business Review, Glassdoor, and many other outlets.