Podcast: Play in new window | Download | Embed
Subscribe: Apple Podcasts | RSS

Parents must participate in helping their son/daughter prepare to be job-ready upon graduation. Millennials made up about 30 percent of the United States' unemployment population.  Despite being college-educated, many recent graduates are ill-prepared for the workforce, leaving parents wondering how to get their kids from backpack to briefcase. Bill Holland is working with parents to have critical career conversations to help their son/daughter prepare to be job-ready.
Are you having career conversations with your college student?
As usual, your feedback is essential for this discussion.
Here's how you can participate:
Call and leave a voicemail or text me at 708-365-9822
Go to TheVoiceofJobSeekers.com, press the "Send Voicemail" button on the right side of your screen and leave a message
Send email feedback to

[email protected]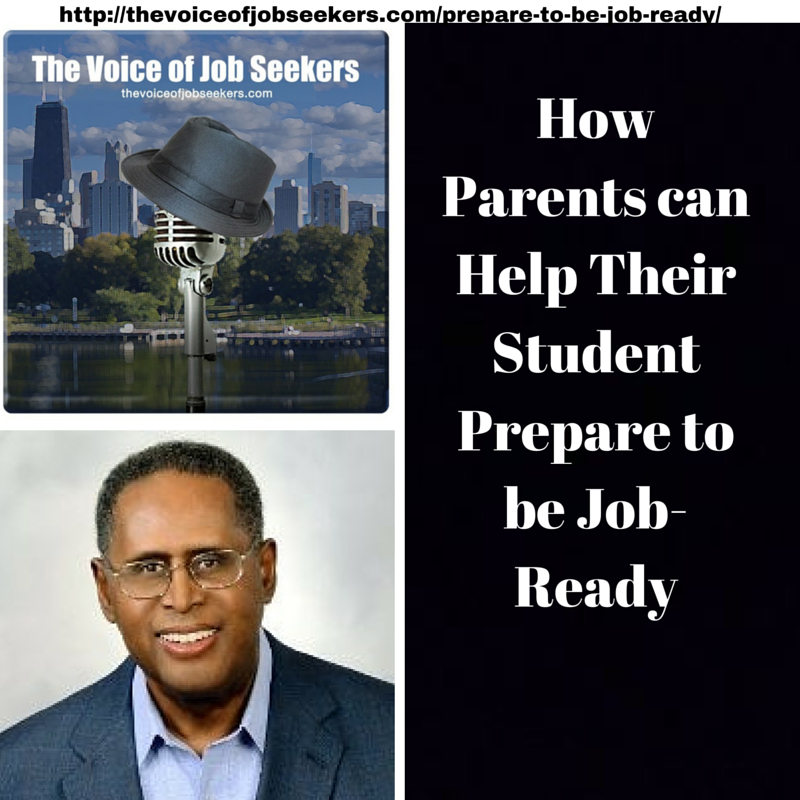 Bill Holland and I have talked a few times over the last five years, and the last time on the show was on episode 47 when we talked about his last book. He is a career consultant, an executive in the Talent Management space for many years, and now Principal and Founder of College to Career Catalyst, LLC. He has been featured on NPR and USA Today, and 60 other media outlets.
Here a few highlights from our discussion:
Parent involvement requires reassurance they are doing the right thing. Many times they need to define what the right thing is
Parental involvement is needed, but not as a "helicopter parent" in the negative sense. Parents shouldn't go from not engaged at all to total disruption including the student's desires
The career conversations needed between parent and student is constant
Parents and students should visit the career services center together. Being job-ready is a rigorous process
We talk about how parents need to see the scope and importance of transferable skills
Internships are a requirement, need to be job-ready upon hiring
Parent and students should agree what their profile should look like
Make sure your student is in position to take advantage of resources in career services
Every student should utilize volunteer work, course work, career services, and extra-curricular activities to prepare for internships and to be job-ready
Need help with your career goals, directions, or efforts? Do you need coaching or instruction? I am here for it! Also, join our Linkedin community! You'll enjoy some of the insights shared by community members and other career pros!
Feel free to subscribe to the show in iTunes. July 26 will be the last show of the summer (although it's possible I will publish one or two short shows between July 27 – Sept 5. On September 6, I will start the fall season of shows. I hope you will find value in them.
I would still like to help self-published career professionals promote their books. If you're interested, find more info here.
I am the "The Voice of Job Seekers!" I offer compassionate career and job search advice as I hack and re-imagine the job search process. You need to be "the prescription to an employer's job description." You must be solution-oriented and work in positions in companies where you are the remedy. Your job search must be a lifestyle, and your career must be in front of you constantly. You can no longer shed your aspirations at the change seasons. There are strengths you have that need constant use and development. Be sure you sign up to download my E-Book, "421 Modern Job Search Tips 2021!" You can find my career advice and work in media outlets such as Forbes, Inc., Fast Company, Harvard Business Review, Glassdoor, and many other outlets.