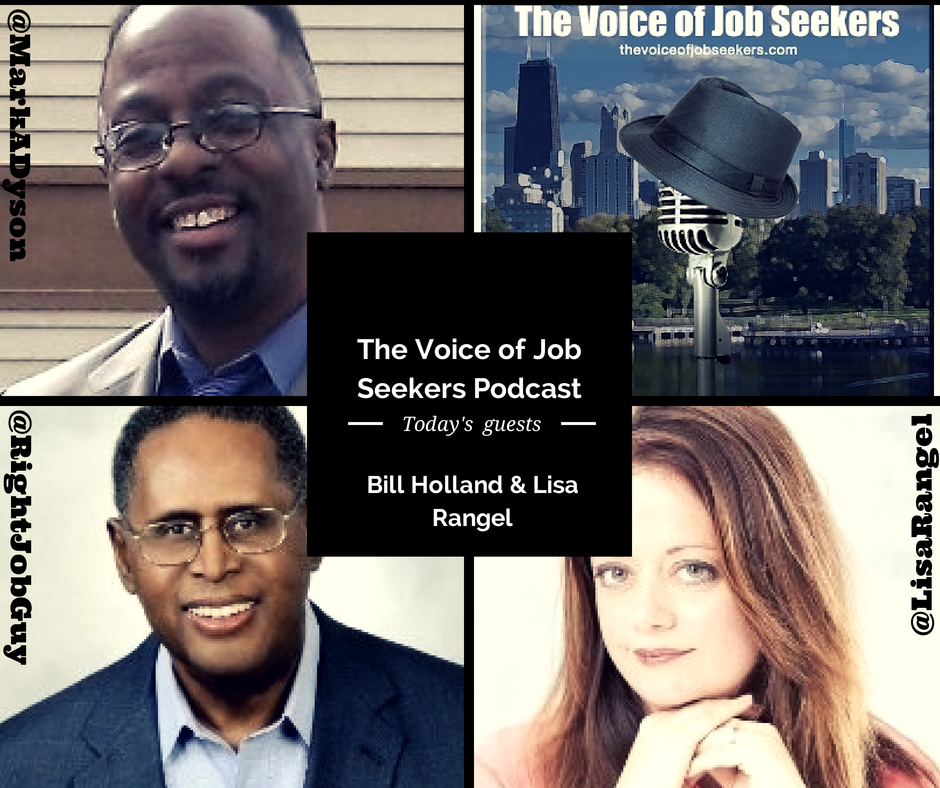 Podcast: Play in new window | Download | Embed
Subscribe: Apple Podcasts | RSS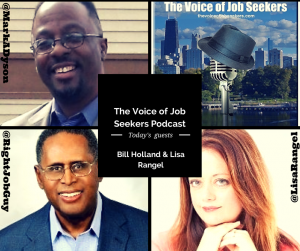 College students and their parents, with some exceptions, do not talk about long-range career plans. Job gaps after long periods of unemployment are frequent problems of re-engaging job seekers who take off of their career paths after 3 years or more. If either of these career-defining issues are yours, this is a must listen to episode.
Your brand. Your voice. Employers are waiting to hear from you! Please sign up for my updates (What word is better than a newsletter? Suggestions please?).
If you have a job search question, or a show suggestion contact me:
Web:   TheVoiceofJobSeekers.com
Call:    708 365 9822 Email: [email protected]
Bill Holland Bill Holland, Ph.D. is the author of The Path from Backpack to Briefcase: A Parent's Guide. He discusses in detail how parents should be more involved than ever in the shaping of their sons and/or daughters career defining choices. He is a college professor and his advice has been featured USA Today and NPR. He was an executive with Right Management, responsible for sales territory worth 250 million dollars.
Here are some highlights from our discussion:
We discussed the chasm and differences between the student, parents, and career services. Although the cost of education skyrockets, parents are in the best position to close the gap.
Parents don't need to step back and let go when their college student goes off to school, but need to be involved, especially when it comes to the student branding themselves. The key to guidance is being a good listener is a key to being a parent and helping your son or daughter college student position themselves for the future.
We talk about the value of a degree has changed over the years, and whether it has appreciated or depreciated over the years. He states the central discuss is thinking how his or her degree can pay off.
Bill also makes the point that the college degree of yesterday has changed dramatically, and more competitive than ever since the job market is more globalized due to technology. How to create value is key for the college student to compete in a global job market.
Treating college as a four-year job search is also a key factor for success, and understanding what profile employers that come to campus are looking for.
Lisa Rangel
Mark Babbit introduced Lisa Rangel to me after he suggested her as a guest. She is the founder and Managing Partner of Chameleon Resumes.  Most notable honor her blog has received was the Forbes top 100 website for your Career. She is also a 10-time Certified Professional Resume Writer (CPRW), former 13-year recruiter, and LinkedIn Job Search Expert. Lisa and I discuss how to handle the job gaps whether they have been out of work 3-10 years.
Here are some of the highlights of our discussion:
Job seekers basically don't know how to answer job gap questions, and we discuss how do we extract the best out of volunteer work or jobs that require different skill sets.
Employers want to see that no matter what the job seeker has been doing, what achievements shows his or her capabilities.
Well rounded individuals is what employers are looking for and are looking for potential candidates to demonstrate it. It's the attitude and  that employers are attracted to, and the showing of resilience that should come through.
We discuss how important a job seeker's network is everything, and more important than the resume, keywords in a LinkedIn profile. The resume does not work on its own, and it is only one piece of the job marketing puzzle.
Like what you hear? Or do you think there is room for improvement? Tell me. Write an honest review on the show in iTunes or Stitcher. A new episode is published weekly on Wednesdays (there are gap weeks but very few), so no plans to disappoint.
I am the "The Voice of Job Seekers!" I offer compassionate career and job search advice as I hack and re-imagine the job search process. You need to be "the prescription to an employer's job description." You must be solution-oriented and work in positions in companies where you are the remedy. Your job search must be a lifestyle, and your career must be in front of you constantly. You can no longer shed your aspirations at the change seasons. There are strengths you have that need constant use and development. Be sure you sign up to download my E-Book, "421 Modern Job Search Tips 2021!" You can find my career advice and work in media outlets such as Forbes, Inc., Fast Company, Harvard Business Review, Glassdoor, and many other outlets.