At the speed of industry changes, one year without professional development can cost your career timely opportunities. The one thing about having an independent contractor mindset: Success is contingent on shifting before the trends do.
Here are 13 tips to help you navigate the 2020 job search:
Be zealous about your professional development.
Own the independent contractor mindset.
Know your state laws regarding salary, separation, and leave.
Target companies for your job search forever, AMEN.
You should have a team, too!
Professionals should consider a team of two or more others who can proofread thoroughly and ask the right questions to ensure accuracy. Some of the best resume writers use a team approach to check for quality, keywords, and accuracy of the content.
 Internships and apprenticeships as a newbie in your industry are vital.
College students are the only ones privy to these opportunities. We know we want to pursue those that pay, but the other question to ask, "Does it place well? What is the placement rate?" Before you sign up for that online class or degree, inquire if the school has success with placing people of your age, gender, and color. Expect candor as a barometer before committing.
Collaborate on and offline to change careers. 
Informational interviews are the best tool for your job search.
Hone your portfolio career potential today. 
Feedback is your friend.
Parental leave and how much it matters to you.
No shouldn't be the hardest word.
Remember this one compensation negotiation strategy to embed on your brain today.
PLAN to move on. 
Embrace texting as part of the recruiting process.
Join think-tank, masterminds, focus, job clubs, and Facebook groups and the like.
Groups that meet to help each other advance one another's career are priceless. We can argue how much is worth joining these groups, but many are free and open to the public.
Social networks are search engines too!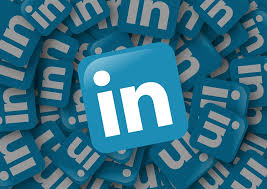 Twitter, Facebook, Linkedin, Instagram, and Linkedin are searchable by topic and by names and not necessarily indexed by Google, Bing, or DuckDuckGo. You should at least search your name weekly for good stuff and bad stuff.
Your name as a hashtag is a search gem.
Your name may be a hashtag, and you're not a user on the platform. For instance, let's say you're not an Instagram user. Someone may have taken a photo with you in it at an event, so instead of the @ sign, they use your name as a hashtag #markanthonydyson, #markadyson).
You can bounce back.
Fight employers who discriminate by doing this one thing.