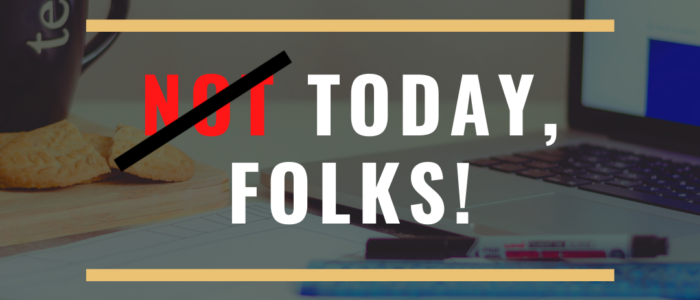 As I mentioned in last week's article, you'll need to re-think or re-configure the way you will engage "Job Search 3.0." The effect of COVID-19 makes us look at this "new normal" as an essential lifestyle adaption.
Consider what your work may look like from now on. It may make you slightly uncomfortable if you naturally need a physical representation as opposed to working from home:

1) You may NEVER physically meet your coworkers. Your job may be in Spain, and you live in the U.S. while your coworkers live in Africa, Australia, Iceland, and Germany.

2) In Alexandra Levit's book "Humanity Works" stated how, "Teamwork will be valued and rewarded, but the teams themselves will form and disband with lightning speed." Wow.

3) Prepare for "video" to be the new phone call. Not that the phone call is obsolete, but the video will provide more intel for the employer, coworker, and connector.

4) Agility in using many platforms will be valued. Not everyone will use Zoom for interviews, nor will they use the one you're most comfortable. When a prospective employer told you their address, you'll do a test drive to ensure you're on time for the interview. Similarly, consider familiarity with the technology the company uses with the same energy and intent.
Common mistake job seekers are making now is trying to make these digital adaptations in their minds temporary. The changes are similar to a child's first tasting sweets. Try taking that first lollipop back. Most of you who will experience working from home for the first time will not want to give it up.
The quicker you adapt, the quicker you will appreciate the way you look at your career trajectory.
In the short video below I created for Prezi, I show the necessary software you need to work from home. I hope you find it valuable.
I am the "The Voice of Job Seekers," career consultant, job seeker advocate, career writer, and founder of this award-winning blog. I help the employed, unemployed, underemployed, and under-appreciated find jobs using job search strategies to navigate the new job market. I aim to give a safe place online to those with different needs, cultures, and ethnicities to find their voice in the job market. Thousands have read my career advice throughout the web as I write about everything from job search strategies to the mobile job search. I have published more than 400 articles on this blog and some of the largest career sites such as Recruiter.com, YouTern, and Come Recommended. I've been quoted in major online publications such as Monster, TIME/Money, Fortune, Business Insider and MSN. FlexJobs, JobMonkey, Aerotek, Career Pivot, and CareerSherpa listed my podcast as one of the top podcasts to help your job search. Love for you to sign up for the weekly newsletter. I share the latest articles I've written, new podcast episodes, and answer any questions you may have. The new job search is scary and if you need help, I am here for it!