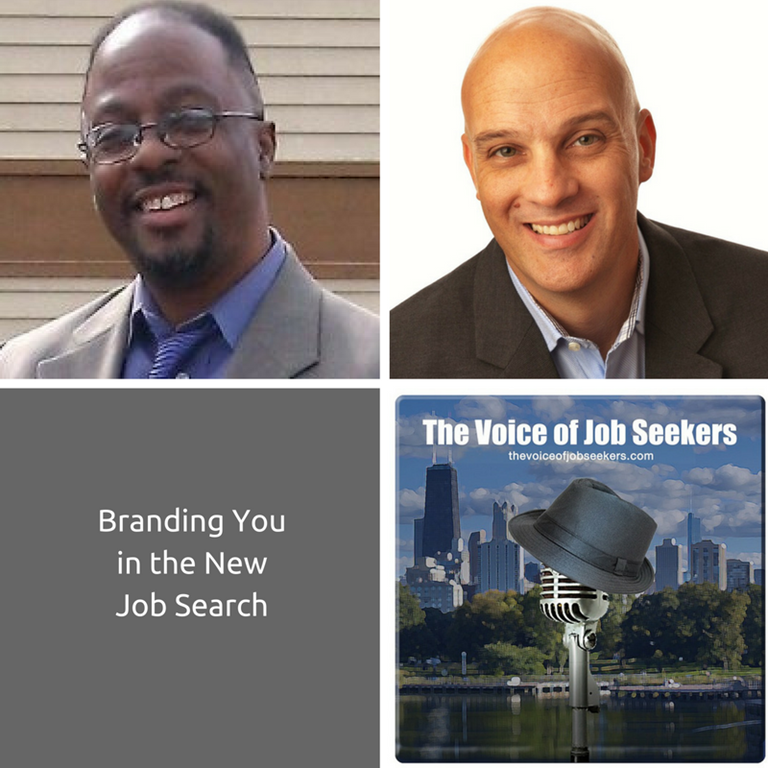 Podcast: Play in new window | Download | Embed
Subscribe: Apple Podcasts | RSS
This week I decided to share with you my interview on Ryan Rhoten's "Brand New You" show. I thought it was a great conversation about branding and some  may have missed it, so I am republishing it this week.
Ryan was my guest last spring as we talked about Personal Branding.
As always, I would love to hear from you in one of three ways:
1) Leave a voice mail or text message at 708-365-9822. Let me know if I can share it on future shows
2) Email me: mark@thevoiceofjobseekers.com
3) Go to TheVoiceofJobSeekers.com and press the "Send Voicemail" button to leave a message online
Here are some highlights from our conversation:
We discussed a little bit of my background from college  to now. Some of it lead to podcasting and writing.
Ryan asked me about my career  journey in retail and association management
Talked about my company Competitive Resumes (since has dissolved)
How and why I started "The Voice of Job Seekers"
I share the importance of a proactive job search and branding strategies
I suggest the web is your second workplace and the effectiveness of being social savvy
You, as the consultant in the new proactive job search
Need help with your career goals, directions, or efforts? Do you need coaching or instruction? I am here for it!
Also, join our Linkedin community! You'll enjoy some of the insights shared by community members and other career pros!
If you're a career pro and love giving career advice, let me know. I would love to have more guest writers during my hiatus and beyond. Thanks for being among the thousands who listen every month. There's so much more to come so stay tuned!
I am the "The Voice of Job Seekers!" I offer compassionate career and job search advice as I hack and re-imagine the job search process. You need to be "the prescription to an employer's job description." You must be solution-oriented and work in positions in companies where you are the remedy. Your job search must be a lifestyle, and your career must be in front of you constantly. You can no longer shed your aspirations at the change seasons. There are strengths you have that need constant use and development. Be sure you sign up to download my E-Book, "421 Modern Job Search Tips 2021!" You can find my career advice and work in media outlets such as Forbes, Inc., Fast Company, Harvard Business Review, Glassdoor, and many other outlets.