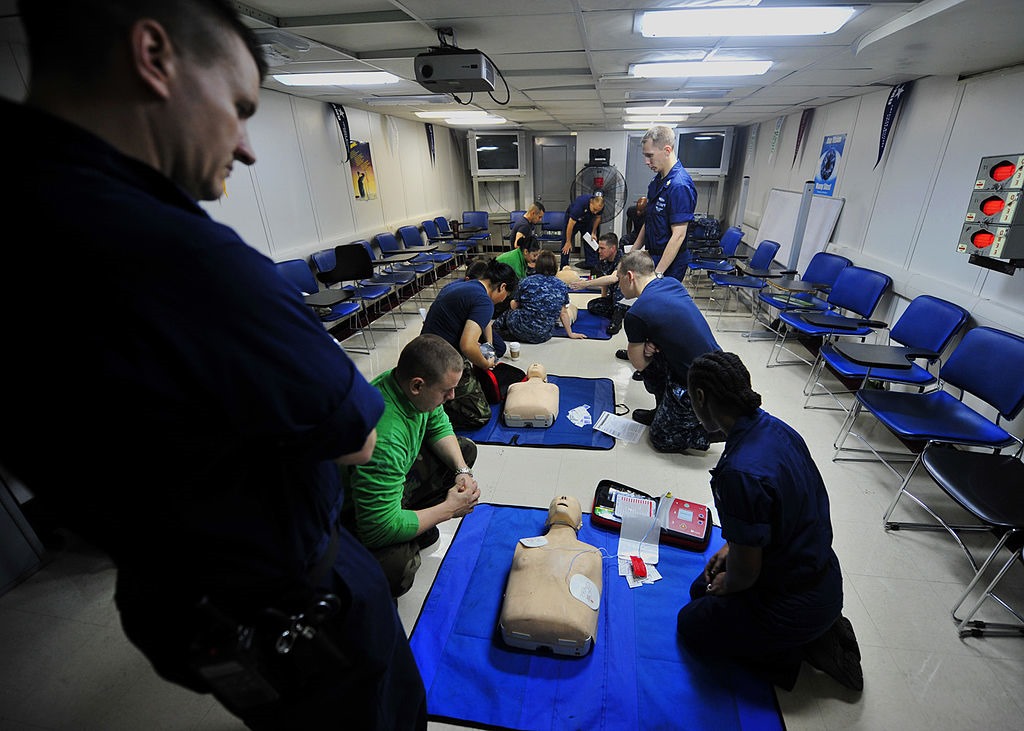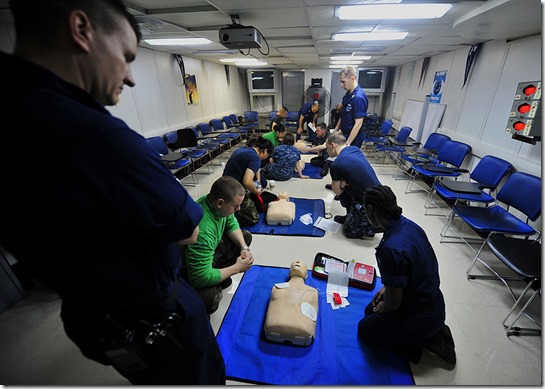 Many people have a hard time taking career advice from family and friends. They will sometimes ask a family member to help with a resume (unlikely to yield significant results), but will usually seek outside help. The job seeker then seeks out marketing materials such as resume, cover letter, and a few will see the critical value of a LinkedIn profile. Many will want coaching or at least advice to best find job openings or how to transition to a new career. That's good.
What's bad? Many depend on some other circumstance, person, or charity to give them something that breathes life into their career soul. I agree people career needs require revival, but many times it starts before a resume, or a job board profile, or even a LinkedIn profile. There's life ready for resurrection and everyone has it but just needs re-awakening. I call it "Career CPR."
It's not a product I have or a webinar. There's no way I can author something already paginated on our souls. It's powerful and it exists in everyone:
#courage
This attribute is available more in just survival mode. We think it's only available when fear is present but it is far more in excess during a proactive job search. We've determined we want more than a job. We want a career fulfilling our need to be useful and productive. Chasing meaning means more than chastising our obligation to money. Then there are the times when layoffs, being fired, a bombastic boss, or a lack of fit means accessing this anecdote to fear.  We're vulnerable and weak, yet there are cells of strength in our cells and corpuscles we can employ without thinking.
#patience
One of the hardest attributes to practice. When our circumstances go awry, we want to forcefully take it back and impose our will in places it doesn't belong. These days, friends and family will quickly abandon any charitable acts of comfort or any type of help. It's better to sow the seeds of our future while we have at least momentary control of our careers than exhort anyone during a sudden change. Patience unlocks understanding. Understanding unlocks faith in our abilities.
#perseverance
While will wait for employers to make decisions, we will not put all of our eggs in a single basket. We push through like a thread through a needle. We will not wait to be handed anything even when the pain of asking for another personal for a referral is excruciating.  Even if we have an offer in our hands we need to ask, "Is this the right possibility?" Even if we had a third interview we ask, "Is this what's best right now?" Survive, but don't settle.
#persistence
It is easier to accept "no" as an answer the first time. Jamie interviewed more than 90 times in the same company and still didn't get a promotion. She could have allowed "no" to harbor bitterness but decided to create a purpose through her blog Black Girl Nerds.  There are many job seekers who survived long-term unemployment like Paul who received one job offer after receiving his doctorate from M.I.T. Do more than just "hang in there," thwart "no" as a final answer in your mind, then live it.
#resilience
We learn from our mistakes sometimes a little later than we should, but comes from a default mode, as if the choice was on the dessert menu. We want to complain and grumble but does it help? Does it ease the pain? Not really. It only passes the time. True resilience conceives character, determination, and understanding. It makes durable. It forces us to overcome.
Through any job search, we should strengthen through the process and produce fruit at the end. We'll need fruit to contribute our gifts and unique perspective. We'll remember the blood and sweat as reminders of what CPR produced in us. It wasn't just survival, it was a test pruning us for this opportunity whether an elongated job search, career change or new opportunity. If we're not different, and fail to see new possibilities, then where will we stand when need to CPR our careers again?
I am the "The Voice of Job Seekers!" I offer compassionate career and job search advice as I hack and re-imagine the job search process. You need to be "the prescription to an employer's job description." You must be solution-oriented and work in positions in companies where you are the remedy. Your job search must be a lifestyle, and your career must be in front of you constantly. You can no longer shed your aspirations at the change seasons. There are strengths you have that need constant use and development. Be sure you sign up to download my E-Book, "421 Modern Job Search Tips 2021!" You can find my career advice and work in media outlets such as Forbes, Inc., Fast Company, Harvard Business Review, Glassdoor, and many other outlets.