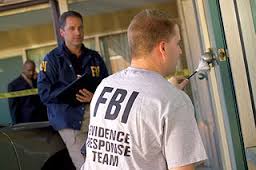 Social proof may replace the reference check one day. There is good reason for believing it will.  As the unemployment rate shrinks, the competition for jobs is growing. At the same time, employers have changed the way the vet candidates. CareerBuilder's annual social media recruitment survey found that 60 percent of employers check candidates' social media accounts – a 500 percent increase over the last decade.
Employers want more than resume clichés from candidates, which is why your social media activity – and the things people say about you on social media – speak so loudly to employers. We call this "social proof": proof of the value you create as an employee shared by others on social media.
Many people fail to invest in collecting social proof, but that's a big mistake. Here are five ways in which a lack of social proof can harm your career:
1. A Lack of Social Proof Suggests You Haven't Done Anything Impressive
Does the cliché "There's nothing here to write home about" apply to you? When employers are checking your social media profiles, having nothing to show is equally as bad as a profile full of inappropriate party pictures.Who are you? Are you more than competent at your current position? How do you contribute? These are the questions employers want your social media presence to answer.
Social proof sells your knowledge, skills, and abilities. If you want to be discovered, you need to point employers toward your rich profiles and portfolios online.
2. A Lack of Social Proof Exposes an Incomplete Career Story
Most people have incomplete social profiles and resumes full of generalities. Unless referred by someone for a job, they will unlikely receive any calls back from employers. If you don't have substance to display, your chances of being ignored are high.
A complete story that includes social proof can show the accomplishments and impact of your career. Someone interested in your career exploits will want to stay informed about what you're up to – and that's a good thing! That means you are memorable and have created a meaningful story for your career.
3. A Lack of Social Proof Reveals a Lack of Hustle
What you don't say speaks volumes. When there's no social proof, people will start to create narratives for you – narratives that aren't necessarily true. You don't want a lack of proof to speak for you when you can leverage proof for your success.
Social proof shows you're taking extra steps to ensure your marketability. It shows that your options are open and you desire to put your best foot forward. It also says you want to strengthen your career narrative. It confirms the authenticity of your goals and aspirations. It's a powerful way to keep employers and recruiters coming back for more.
4. A Lack of Social Proof Says Everything Anyone Needs to Know About You
If your voice is the only voice talking about what you've done, people will just write it off as bragging. When others are sharing testimony about you, it substantiates your abilities. People envision you doing the same things for them.
When we hear people telling stories about how others have helped them, we are assured and comforted more than we are by lists of certifications and degrees. Recruiters and employers will start to trust you even before meeting you, and soon, you'll be a serious contender in their eyes. If you're the only witness to the great things you do, then you only serve yourself.
5. A Lack of Social Proof Drains Authenticity From Your Brand
Without social proof, you lack authenticity. Employers are unlikely to contact you if you lack "realness." Quotes, stories, and endorsements from others strengthen your authority and prove your brand is accurate.
Social proof provokes engagement of some type. Sometimes that just means a click of the "like" button, but over time, this engagement will add layers of interest. Enough of it will compel others to start taking notice and spreading the word. Remember, though, that you want to draw attention without being outrageous.
People draw closer to you when you have a strong voice. Common ways to establish a voice include writing blog posts or producing videos related to what you do and how you do it. If you show your personality through these things, you will be more memorable. When your accomplishments are clear, others will want to know more about them. In the end, you'll become indispensable.
I am the "The Voice of Job Seekers," career consultant, job seeker advocate, career writer, and founder of this award-winning blog. I help the employed, unemployed, underemployed, and under-appreciated find jobs using job search strategies to navigate the new job market. I aim to give a safe place online to those with different needs, cultures, and ethnicities to find their voice in the job market. Thousands have read my career advice throughout the web as I write about everything from job search strategies to the mobile job search. I have published more than 400 articles on this blog and some of the largest career sites such as Recruiter.com, YouTern, and Come Recommended. I've been quoted in major online publications such as Monster, TIME/Money, Fortune, Business Insider and MSN. FlexJobs, JobMonkey, Aerotek, Career Pivot, and CareerSherpa listed my podcast as one of the top podcasts to help your job search. Love for you to sign up for the weekly newsletter. I share the latest articles I've written, new podcast episodes, and answer any questions you may have. The new job search is scary and if you need help, I am here for it!