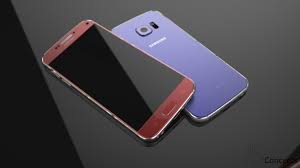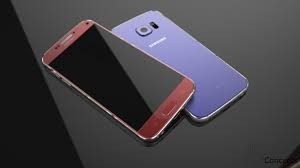 Editor's note: This is my guest article originally published on YouTern! Let me know your thoughts!
In today's marketplace, job seekers must be effective marketers.
Yes, marketers.
That's what today's job search is about: marketing your services, expertise and personality effectively enough that you put yourself in a recruiter's ears, eyes and brain.
And what method are professional marketers using to get their product noticed more than any other?
Through the one thing, no one ever seems to put down anymore: their mobile device. 
Marketers predict mobile will soon influence decision-making far more than any other media. So why not use this same approach to get your personal brand in front of a hiring manager? Why not appeal to their eyes and ears – and get much further then your resume can take you?
Sure, you'll hear from your friends, parents, and career centers to create, recreate and perfect your resume and cover letter. But that is what everyone's doing; it will not provide you a competitive advantage.
While your competition is tweaking those resumes, crafting those cover letters and filling out a never-ending stream of online job applications – through audio and video you will  be discovered by employers looking for someone exactly like you: innovative, creative and courageous.
Use Blab or Periscope Video Streaming Apps
Blab and Periscope are two relatively new entries into the video content delivery space – and you and recruiters can use both apps on your phone.
Jessica Miller-Merrell recently shared on her blog two compelling reasons to use these apps:
Many companies use video interviews to initially screen applicants, so Blab and Periscope are now fairly common and trusted technologies
Using Blab and Periscope enables you to hone your video interviewing and digital presentation skills; two highly sought-after soft skills
Most important, you can use these formats to informally, yet informatively, introduce yourself to hiring managers – and they can play your video with one click on their mobile device.
Being a Guest on a Podcast
A guest spot on a podcast is a great way to gain instant credibility for your personal brand.
My colleague, Jim Stroud, suggests in his book, The Number One Job Hunting Book in the World, that job seekers contact a podcaster and offer themselves as an expert or industry insider. There are thousands of podcasters looking for guest experts; many of them don't require you to have a book or a blog to appear on the show.
 You can offer the Millennial perspective on a variety of hot topics. Or you can talk about a unique program at your school or a volunteering project. The possibilities are endless.
Once the podcast has been released on iTunes and other outlets, send the link to recruiters. They can take a quick listen; identify you as an influencer and offer you an interview – all from their cell phone.
Appear on Your Community's Radio Station
Most communities, even some of the smallest, have local radio stations that encourage content from local citizens. So why not approach the station with an idea for your own show?
Each station has guidelines for content creation, of course. But either through your solo efforts or by interviewing guest experts, you can display your passion and knowledge. The station can provide an audio file of your segment to share on social media, your website or blog. You can also upload media to your LinkedIn profile.
Again, this personal branding mechanism – in whatever format or platform you choose – is easily digested on a mobile device. For a couple bucks, you can even send the recruiter a set of earbuds with a note that says, "Listen to this…"
Record a Local Presentation for Audio and Video
On your tablet or mobile device, high-quality video is easier than ever to record and distribute. Record a personal introduction, then reach your network and prospective employers by uploading the short video to Facebook and YouTube.
Once uploaded, send your target employers the link to your video. Or catch them off-guard by pinning the video to your social media profiles so when they check you out online (and they will check you out online), there's your video to help you create a great first impression.
Want to stand out? Want to increase the perceived value of the services and expertise you offer? Then think like a marketer!
In 2016, you must start thinking about how you will market yourself differently than you job seeking competition. And delivery of video and audio to a recruiter or hiring manager's mobile phone will help you do just that.
My name is Mark Anthony Dyson, and I am the Founder of The Voice of Job Seekers. I am a career advice writer, but more importantly, I hack and re-imagine the job search process.. I've worked with hundreds of job seekers one-on-one helping them to construct a narrative and strategy that appeals to hiring managers and recruiters. I present at colleges and organizations, and facilitated many workshops including my volunteer effort through a Job Lab. I write and create useful job search content on this blog and write career and workplace advice for blogs such as Glassdoor, Payscale, Job-Hunt.org, Prezi and more. Media Feature highlights: Forbes, Business Insider, NBC News, Glassdoor, LinkedIn's #GetHired, and NPR Freelance writer and content contributor: Glassdoor, Payscale, job-hunt.org, The Financial Diet, RippleMatch.com and more. Contact me to contribute career, job search, or workplace advice for your site at markanthonydyson@gmail.com.