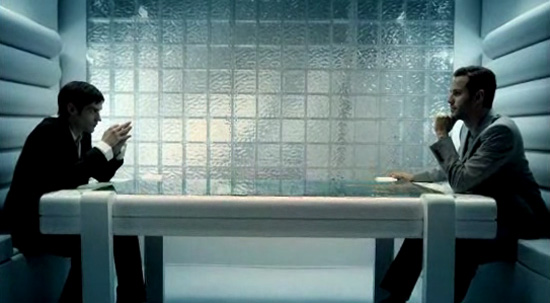 Familiarity with employers in your industry is essential in today's job market. It is not good enough to have a friend who works for the company to get you the interview. The same interest in knowing who your blind date is the way to approach employers. You should understand them.
I wrote an article "Do Employers Understand You?" earlier this year, and people are struggling with what employers want. A better perspective comes with reading the initial job description:
Many employer pretenders exist but…
We can explore this dynamic but the burden of proof is the job seeker's. You, the job seeker must prove worthiness of permanent employment. It doesn't matter that the employer is tricking you that it has a hot tub, generous benefits, and overtime. No one can guarantee illusions don't exist. With research, you can discern the movers and shakers from the big-time fakers.
How direct are you answering questions?
How much mumbling should an employer accept when a job candidate unclearly answers "What skills do you bring to our company?" Frankly, little to none. If you are networking using informational interviews, this question dances around your brain frequently. What solutions do you offer?
Do you follow instructions?
If you are infatuated with the employer who asks to send a cover letter with your résumé faxed, and you just mailed a résumé , this will end in unrequited love. Are you sending a curriculum vitae instead of a résumé ? You know employers are testing you, right?
Who are you when its tough?
It is rare when someone overcomes difficulty alone. Employers want to know if you contribute significantly when challenged. It might be tempting to showcase your ego instead of skill as flawed strategy.
Do you ask employers direct questions?
Many job seekers still struggle with asking thoughtful and engaging questions. The reason is the lack of planning of the need-to-know to do the job. The research on target jobs should drive your interest and intrigue.
Can you offer quantitative and qualitative measures of past job performances?
Not every job is measured by $ and %, but the operative word is value. That is what you must sell in hopes for an employer to buy.
These are just a few points that job seekers are challenged with conveying to employers. What are challenges understanding what employers want? Please share in the comments.
My name is Mark Anthony Dyson, and I am the Founder of The Voice of Job Seekers. I am a career advice writer, but more importantly, I hack and re-imagine the job search process.. I've worked with hundreds of job seekers one-on-one helping them to construct a narrative and strategy that appeals to hiring managers and recruiters. I present at colleges and organizations, and facilitated many workshops including my volunteer effort through a Job Lab. I write and create useful job search content on this blog and write career and workplace advice for blogs such as Glassdoor, Payscale, Job-Hunt.org, Prezi and more. Media Feature highlights: Forbes, Business Insider, NBC News, Glassdoor, LinkedIn's #GetHired, and NPR Freelance writer and content contributor: Glassdoor, Payscale, job-hunt.org, The Financial Diet, RippleMatch.com and more. Contact me to contribute career, job search, or workplace advice for your site at markanthonydyson@gmail.com.