Podcast: Play in new window | Download | Embed
Subscribe: Apple Podcasts | Android | RSS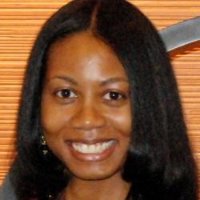 Sandra Tedford (@wetalktoday) and I talk about why large companies should use entrepreneurs in their hiring. Many large companies shun entrepreneurs for many reasons but in cases where a small business provides opportunities to use a range of skills sets, it would be practical to hire he or she to work with the larger company.
In this conversation, Sandra and I discuss how she has been used to help companies set up their digital marketing plans and more. Her clients have used her in other ways such as, to consult in hiring personnel, pitching ideas and landing contracts with Fortune 500 companies, and roles directly affecting the direction of her client's companies.  Sandra offered five reasons that entrepreneurs are good hires:
1) Understand the big picture. Entrepreneurs on a smaller scale developed vision for their companies and understand how difficult it is to reach a goal. We talk about how the entrepreneur will need to earn trust and concentrate on delivering value.
2) Victories are short lived. You are as good as your last success and that you can never become comfortable. Learning and mentoring should be a large part of the experience, and his or her career planning be more strategic.
3) Passionate about the business. Although passion is essential, nor the only attribute, but it does attract the employer. Employers can sense if the entrepreneur is excited about sustaining an interest for the duration of the job.
4) Understand the Value of Relationships. This is a very useful and valued asset especially if that is not the strength of the employer or manager.
I am the "The Voice of Job Seekers," career consultant, job seeker advocate, career writer, and founder of this award-winning blog. I help the employed, unemployed, underemployed, and under-appreciated find jobs using job search strategies to navigate the new job market. I aim to give a safe place online to those with different needs, cultures, and ethnicities to find their voice in the job market. Thousands have read my career advice throughout the web as I write about everything from job search strategies to the mobile job search. I have published more than 400 articles on this blog and some of the largest career sites such as Recruiter.com, YouTern, and Come Recommended. I've been quoted in major online publications such as Monster, TIME/Money, Fortune, Business Insider and MSN. FlexJobs, JobMonkey, Aerotek, Career Pivot, and CareerSherpa listed my podcast as one of the top podcasts to help your job search. Love for you to sign up for the weekly newsletter. I share the latest articles I've written, new podcast episodes, and answer any questions you may have. The new job search is scary and if you need help, I am here for it!