Podcast: Play in new window | Download | Embed
Subscribe: Apple Podcasts | RSS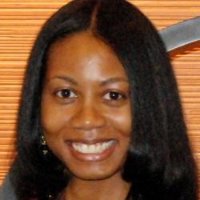 Sandra Tedford (@wetalktoday) and I talk about why large companies should use entrepreneurs in their hiring. Many large companies shun entrepreneurs for many reasons but in cases where a small business provides opportunities to use a range of skills sets, it would be practical to hire he or she to work with the larger company.
In this conversation, Sandra and I discuss how she has been used to help companies set up their digital marketing plans and more. Her clients have used her in other ways such as, to consult in hiring personnel, pitching ideas and landing contracts with Fortune 500 companies, and roles directly affecting the direction of her client's companies.  Sandra offered five reasons that entrepreneurs are good hires:
1) Understand the big picture. Entrepreneurs on a smaller scale developed vision for their companies and understand how difficult it is to reach a goal. We talk about how the entrepreneur will need to earn trust and concentrate on delivering value.
2) Victories are short lived. You are as good as your last success and that you can never become comfortable. Learning and mentoring should be a large part of the experience, and his or her career planning be more strategic.
3) Passionate about the business. Although passion is essential, nor the only attribute, but it does attract the employer. Employers can sense if the entrepreneur is excited about sustaining an interest for the duration of the job.
4) Understand the Value of Relationships. This is a very useful and valued asset especially if that is not the strength of the employer or manager.
My name is Mark Anthony Dyson, and I am the Founder of The Voice of Job Seekers. I am a career advice writer, but more importantly, I hack and re-imagine the job search process.. I've worked with hundreds of job seekers one-on-one helping them to construct a narrative and strategy that appeals to hiring managers and recruiters. I present at colleges and organizations, and facilitated many workshops including my volunteer effort through a Job Lab. I write and create useful job search content on this blog and write career and workplace advice for blogs such as Glassdoor, Payscale, Job-Hunt.org, Prezi and more. Media Feature highlights: Forbes, Business Insider, NBC News, Glassdoor, LinkedIn's #GetHired, and NPR Freelance writer and content contributor: Glassdoor, Payscale, job-hunt.org, The Financial Diet, RippleMatch.com and more. Contact me to contribute career, job search, or workplace advice for your site at markanthonydyson@gmail.com.