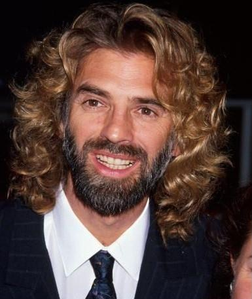 Job seekers must practices awareness of what they say about current or future employers while searching. Anyone despite looks, wardrobe, or how casual anyone can have a major influence in your career. Let me tell you two stories illustrating this point.
My theatre professor was quite eccentric. He was very much into taking risks, and liked students to call him "Marvin." I liked him, and gave me opportunity to do my thing in class, although I was the least talented actor. His introduction to us was acting like us, while sitting among us while the rest of speculated.
"He's fifteen minutes late!"
"Who is this guy?"
"What does he look like?"
One person was more concern about the waste of money he was paying for the class (after all, the semester was only 16 weeks long).
Fortunately, none of us slandered him or said anything inappropriate but to think that the opportunity was there. Marvin bearded, long thin build, and looked like Kenny Loggins (add round spectacles and 20 pounds less).
And although I was the least talented in the class, he offered me a semester scholarship 100% fully paid!
The next story demonstrates what could happen if he or she is publicly negative about an employer. Below is a story as it was told to me by a friend who is a CEO of a successful small business:
"…talking about your old boss especially with people you don't know will kill your job chances. Went out with friends, woman joined us and talked trash about her current boss. That trash talker had filled out an application for an opening we currently have at our company. Her application was great. Had planned to meet with her to actually offer her the job today! Emailed her last night and canceled the interview. She still doesn't know I was in that group of ladies at the lunch."
The lessons are obvious, but just so that you have perspective:
If research was done by soon-to-be jilted job seeker, she would have found a Linked In profile picture and a profile.
Self-control is the best control of your career chances. Know your role, shut your mouth (shout out to The Rock!).
You gain nothing by publicly trash talking any employer. You don't know who is listening.
Did you ever experience or know someone who experienced a smack down as a result of bad mouthing an employer? If you have, please share.
I am the "The Voice of Job Seekers," career consultant, job seeker advocate, career writer, and founder of this award-winning blog. I help the employed, unemployed, underemployed, and under-appreciated find jobs using job search strategies to navigate the new job market. I aim to give a safe place online to those with different needs, cultures, and ethnicities to find their voice in the job market. Thousands have read my career advice throughout the web as I write about everything from job search strategies to the mobile job search. I have published more than 400 articles on this blog and some of the largest career sites such as Recruiter.com, YouTern, and Come Recommended. I've been quoted in major online publications such as Monster, TIME/Money, Fortune, Business Insider and MSN. FlexJobs, JobMonkey, Aerotek, Career Pivot, and CareerSherpa listed my podcast as one of the top podcasts to help your job search. Love for you to sign up for the weekly newsletter. I share the latest articles I've written, new podcast episodes, and answer any questions you may have. The new job search is scary and if you need help, I am here for it!