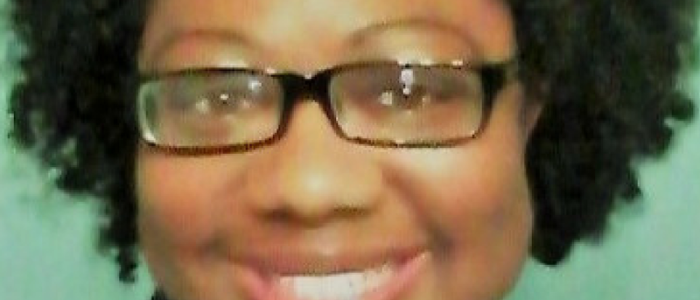 Podcast: Play in new window | Download | Embed
Subscribe: Apple Podcasts | Android | RSS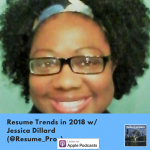 I decided to create an extensive resume advice show that offered many practical and actionable tactics and strategies. I invited Jessica Dillard back to the show to discuss personal branding aspects of resume writing and resume writing trends for 2018.
I will love it if you offer your struggles or tips for resume writing.
Here are three ways you can let us know:
Call and leave a voicemail at 708-365-9822, or text your comments to the same number
Go to TheVoiceofJobSeekers.com, press the "Send Voicemail" button on the right side of your screen and leave a message
Send email feedback to mark@thevoiceofjobseekers.com
Here's more information about Jessica: 
Dillard & Associates 
is a National Career Staffing and Resume Writing Firm and has worked with thousands of job seekers. I first met Jessica in 2014 when she joined my newsletter list a few years back. Jessica created her firm in 1997 and possessed awards throughout her 20+ years in business.
Highlights from our discussion: 
Resumes are supposed to invite the employer's engagement
Ask yourself when writing your resume, "What is it your trying to convey?"
Relevance is the key to holding an employer's interest and capture their attention. Relevance dictates the resume's length
The most relevant information will be your last 10 years of employment. Go back further only if it's relevant and needed
Consider your reader is using a mobile phone — length is even more essential
Method and timing of delivery matters. Keep a mobile version, upload it to a cloud service (Gmail is the most popular)
Your resume is optimally effective is when your career choice is clear, specific, and targeted. Write towards one position
Reminder:
I am here for you! Use my contact information above to inquire about individual or group coaching. You can also sign up for my weekly newsletter at the top right of my page. I try to pack as much value in my newsletter to more than 2,000 subscribers as possible.
Grab my updated "118 Job Search Tips for the Modern Job Search in 2018"  here.
I am the "The Voice of Job Seekers," career consultant, job seeker advocate, career writer, and founder of this award-winning blog. I help the employed, unemployed, underemployed, and under-appreciated find jobs using job search strategies to navigate the new job market. I aim to give a safe place online to those with different needs, cultures, and ethnicities to find their voice in the job market. Thousands have read my career advice throughout the web as I write about everything from job search strategies to the mobile job search. I have published more than 400 articles on this blog and some of the largest career sites such as Recruiter.com, YouTern, and Come Recommended. I've been quoted in major online publications such as Monster, TIME/Money, Fortune, Business Insider and MSN. FlexJobs, JobMonkey, Aerotek, Career Pivot, and CareerSherpa listed my podcast as one of the top podcasts to help your job search. Love for you to sign up for the weekly newsletter. I share the latest articles I've written, new podcast episodes, and answer any questions you may have. The new job search is scary and if you need help, I am here for it!