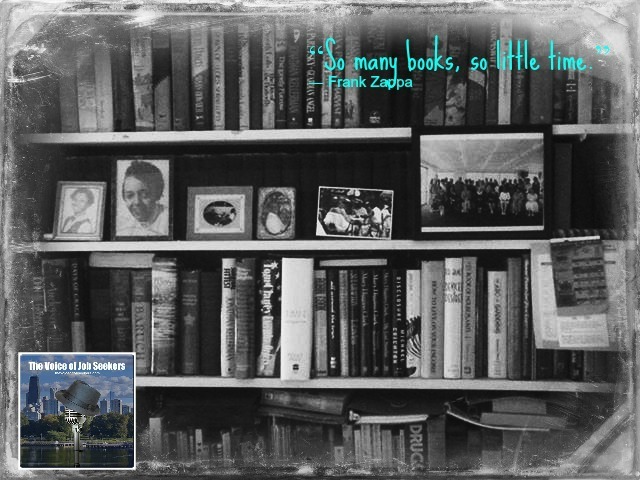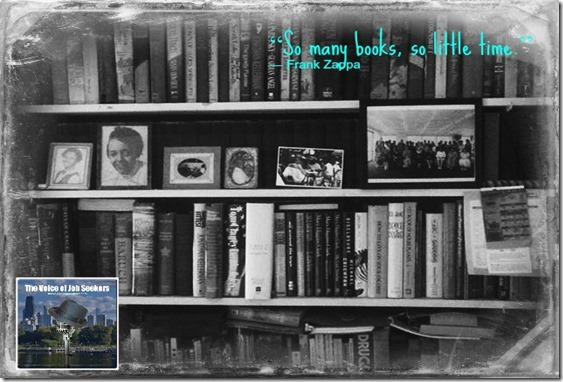 If your mind is not sharp for job interviews, and meeting important people, then you're dull. No excuse.
Many people go the job interview unprepared, and others just not ready to respond directly to areas of competency. I've seen it happen too often.
Here are suggestions to keep your mind active and engaged:
1. Read articles, blogs, and tweets related to your industry
If you do not target a career, and are just looking for a job, you are missing an opportunity to expand your perspective, know the latest technology, and engage industry related hot  topics.
2. Read books, I mean the 200-400 pages or more books!
We become pretty dull keeping up with the latest television show or catching up on seasons missed of our favorite show. It's a good time to read 200-400 page books that go into depth. You choose the subject, but read something that you can implement immediately and often.
3. Hit the Gym/Catch up on health related appointments/Take care of health
Improving your health will always shift to your mind as well as your heart. Memory retention and cognitive reasoning.  More importantly, stay healthy for the right reasons. If your unemployed and extra income opportunities are sparse, then it is best to take care of self first.
4. Update certifications and computer skills
In 2014, there is no excuse in failing to find courses (even college level) to take (wait for it, wait for it) for free. MIT and Cambridge are just two universities offering free college courses. If you look around enough, there are city and community colleges that offer evening classes that are worth invest $25 to $70 dollars.
5. Iron sharpens iron relationship
It helps when there is a professional relationship that will help you become sharper, smarter, stronger, and better all of the way around. Partner with  someone whom you consider on the same professional track you are and help each other with your goals and aspirations.
6. Networking
Everything is networking at this point. You turn to the person behind you in line and start talking. What that may mean is dressing like you are not going to vegetate on the couch for the rest of the day when running to the store for milk.
7. Listen to podcasts
Good podcasts in the unemployed phase in your job search seem like classes or webinars.  That  is what my podcast attempts to do–educate. Good podcasts engage your thoughts and drive you to improvement and empowerment.
Suggestions? How are staying sharp during your job search? Let us know.
My name is Mark Anthony Dyson, and I am the Founder of The Voice of Job Seekers. I am a career advice writer, but more importantly, I hack and re-imagine the job search process.. I've worked with hundreds of job seekers one-on-one helping them to construct a narrative and strategy that appeals to hiring managers and recruiters. I present at colleges and organizations, and facilitated many workshops including my volunteer effort through a Job Lab. I write and create useful job search content on this blog and write career and workplace advice for blogs such as Glassdoor, Payscale, Job-Hunt.org, Prezi and more. Media Feature highlights: Forbes, Business Insider, NBC News, Glassdoor, LinkedIn's #GetHired, and NPR Freelance writer and content contributor: Glassdoor, Payscale, job-hunt.org, The Financial Diet, RippleMatch.com and more. Contact me to contribute career, job search, or workplace advice for your site at markanthonydyson@gmail.com.