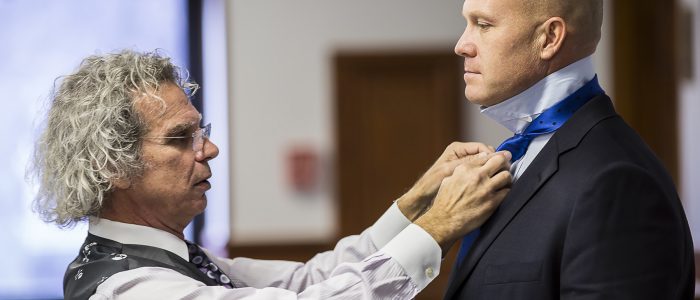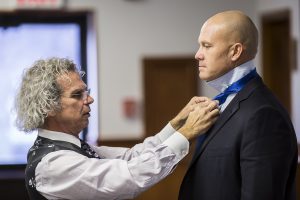 Editor's note: This week's article is written by Brad Miller, TheMilitaryGuide.org
Veterans leave the military equipped with a variety of life and job skills that most professionals don't possess. For that reason, businesses actively target recently discharged veterans when recruiting talent.
But if you're a former service member, you still need to advocate for yourself in cover letters and interviews to make sure potential employers know exactly why you're valuable and how your military skills can fulfill the company's needs.
The good news is, you can answer the age-old interview question, "What are your strengths?" with several of these significant reasons why any company should consider hiring you — and other veterans.
Listen to Career Transition Strategies for Military Veterans
Veterans have strong job experience
The U.S. military invests a lot in training its members. Regardless of position or specialty, it's guaranteed that a person in any branch of service receives superior training and comes out with top-notch skills. For example, depending on your military job, you may carry such certifications as:
Medical skills

— first aid, CPR, or AED use

Security skills

— handling detainees, maintaining public safety, or operating firearms

Construction skills

—

operating heavy equipment

, estimating budgets, or oversee completion of projects

Inventory management skills

— keeping track of gear, sensitive equipment, or weapons
Due to the intense and thorough training received throughout a military career, veterans emerge well-prepared to fill jobs across many industries. On a résumé, a skill may look "too military"; however, you can often persuade an interviewer to dig a little deeper. Once they grasp exactly how your military skills and experience transfer to their industry, they'll see why hiring you can be the right decision.
Veterans possess highly sought-after 'soft' skills
While hard skills are necessary to do a job, they can be taught, or existing skills enhanced through education and additional training. However, soft skills are another story: These are often innate qualities or ones instilled by repeated lessons — and not everyone has them.
Read The Military to the Civilian Job Market Transition
According to one survey, a whopping 93 percent of employers said soft skills are an "essential" or "very important" consideration when they look to hire new employees. Many of those employers also said these attributes are hard to find in job candidates. When interviewing, you should be able to explain to potential employers that veterans tend to possess the top soft skills they're seeking:
Problem-solving

— You instinctively know how to troubleshoot because the military trained you to do so, often under intense pressure. One survey found that

 

62 percent of employers

sought candidates with strong problem-solving skills.

Leadership

— Military members are trained to lead by example in any given role. You instinctively understand how direction, delegation, inspiration, and motivation are all important leadership tools.

Time management

— The military runs by the clock, and employers who hire veterans can rest assured that their team members will make the most efficient and valuable use of their time. You've become highly skilled at getting things done because punctuality is ingrained by rote as part of the military timetable.

Communication

— In the armed forces, teams rely heavily on communication to complete a mission and/or remain safe. This means you understand the importance of clear communication and pay careful attention to what is said. Poor communication leads to misunderstandings, and there is no room for that in military missions.

Adaptability

— Considering that active-duty

military members relocate or move

every three years on average (not including deployments in between), potential employers should understand how effectively veterans adapt to change — in this case, relocation, frequent travel, or off-site meetings — without complaint.

Organizational change

is often cited by employers as a tough challenge to overcome, making veterans a perfect choice in such situations. You not only adapt to changes; you're typically able to lead people through them.
Veterans strengthen your team
When employers are looking for a motivated and ethical person who's willing to work hard, you can assure them that hiring a former service member makes good business sense. Built on the foundation of a strong work ethic, the collection of positive attributes that veterans possess is often hard to find in other candidates.
Well-versed in teamwork —

You thoroughly understand how to cooperate as a proactive, positive and diligent team member. Ingrained feelings of responsibility toward fellow team members make veterans especially considerate when working with others.

Able to work independently — Military members are also trained to be able to work independently when needed. This makes you a valuable solo asset as well as a useful leader.

Adept at conflict resolution

— Living a military life usually means you've faced serious conflict. Every military branch trains its members to navigate conflict and find a workable solution. Let potential employers know that

conflict resolution

is a huge strength they can find in their veteran hires.

Strong performers under pressure

— Military life comes with pressure; it's a part of the job description. You well know the implications of tight schedules and limited resources. After surmounting sometimes-literal

life-or-death situations

, veteran hires often easily transition to coping in high-pressure business environments.

Quality customer service skills

— You're used to cooperating with others, and your strong communication skills transfer nicely to customer service jobs. Veterans often excel at managing

customer communication and interactions

.

Dedicated to following protocol

— Without rules or accountability, things fall apart; you've likely learned this throughout your military career. Veterans understand the importance of regulations and protocols, having lived through conditions with and without them. As a result, most vets adapt to their place in an organization and take job responsibilities seriously.

Possess an accelerated learning curve

— As military policies and missions change, so do your job requirements. Remind potential employers that former military members are used to consistently demonstrating an aptitude for

quickly learning new skills and concepts

.
Employers that actively recruit former service members find they acquire employees who are able to take on leadership roles right from the start. Even if they don't, these employees tend to advance quickly due to their personal attributes, belief systems and willingness to dedicate themselves to doing a good job.
You can use your job search and interview process as an opportunity to advocate for yourself and other former service members — all the while educating potential employers about the many good reasons to consider hiring a veteran. Former military members retain the "mission" mindset, meaning they focus on "achievement, cooperation, and personal development" — all important attributes that make a workplace better, stronger, and more competitive.
I am the "The Voice of Job Seekers!" I offer compassionate career and job search advice as I hack and re-imagine the job search process. You need to be "the prescription to an employer's job description." You must be solution-oriented and work in positions in companies where you are the remedy. Your job search must be a lifestyle, and your career must be in front of you constantly. You can no longer shed your aspirations at the change seasons. There are strengths you have that need constant use and development. Be sure you sign up to download my E-Book, "421 Modern Job Search Tips 2021!" You can find my career advice and work in media outlets such as Forbes, Inc., Fast Company, Harvard Business Review, Glassdoor, and many other outlets.