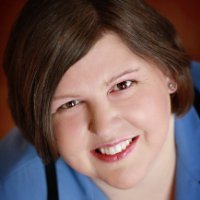 Podcast: Play in new window | Download | Embed
Subscribe: Apple Podcasts | RSS
Melissa Cooley, of MelissaCooley.com, is a Certified Resume Writer, Interview Coach, Career Consultant, Blogger, and a contributor to the career book, Nourish Your Career. Her blog, The Job Quest, equips job seekers with tools needed for a successful job search and job interview. Melissa is also a friend and this recorded conversation is the first time we have talked person-to-person since connecting online for the last four years. Her insight into coaching job seekers is worth modeling because she goes beyond the surface practices. That is what made it easy to ask her to share her knowledge in this area. If you want to read a post from her blog that demonstrates her insight, read "3 REASONS WHY YOU STILL NEED TO DO INTERVIEW PREP. (YES, EVEN IF YOU ARE A "SHOO-IN.")."
Job interviewing is a skill requiring more practice than 95% of job seekers are willing to do. If it is hard to spotlight your best attributes, then your interviewing skills have equal to or less value than your resume.
One of the questions I ask Melissa is what are a few of the techniques she uses to prepare job seekers for the job interview. She cited a technique from Dr. Lynn Joseph, creator of the Job Loss Recovery Program. Melissa says that by visualizing interview success as part of the preparation really has helped a few of the clients she coached.
We also tackled some of the areas job seekers are challenged with such as, communication, networking, and deciding if it is appropriate to go to an interview sick.
I am slightly embarrassed that I flubbed her introduction. My attempt was to roll out the red carpet, but instead, the carpet was spotty in one place. Otherwise, I think this serves the job seeker community well and has advice that is worth putting into practice.
Here is a partial transcript:
Mark Anthony Dyson: And we appreciate you joining us back here at The Voice of Job Seekers, we thank everybody who is downloading the podcast. Hopefully, you are getting great value out of what we are sharing. Amongst all of the guest we have, today I have a very special guest. A few years ago I stumbled upon Melissa Cooley of MelissaCooley.com and she has a blog called JobQuest and I was really intrigued that her blog was a whole lot better than what I was writing at the time. Nevertheless, she reached out to me in conversation and then from that point on I think for 3 or 4 years we always had the conversation.  We have shared each other's content and we have shared a few to follow lists. Most of all, what's important about Melissa is that she is a resume writer also co-author of  "Nourishing Your Career." Welcome, Melissa and thank you for joining in.    
Interview
Melissa Cooley: Thank you for having me, Mark.
Mark Anthony Dyson: This is really great because Melissa is actually a friend that I talk to her all of the time so we are going to be pretty comfortable in talking to each other and it won't be the standard interrogation that I may perform at times. We are going to try to make this engaging and involving if you guys want to comment feel free to comment on the blog or you can send me a voicemail on my site. I have a "send a voicemail" or "use your microphone" on your computer and leave a comment or a question as well. Melissa, please tell us a little bit about yourself.
Melissa Cooley: I started up the JobQuest about 4 years now. It's something that just came about because I had a loved one that was laid off during the recession and I was helping him with getting his resume together, helping him with networking, giving him tips on interviewing, and everything that goes into that. During that time, I got on to twitter and started to talk to some more career professionals that really liked what I was saying and the question that kept coming up, What do you do? They liked some of the ideas I had and my writing in some of the blogs that I had written early on. The fact that the question kept coming up with the career professionals and they were really interested in what I had to say got me thinking that I should try to do something with this. So that's where all of this came about just because of helping that one person in my Life with his issues and it kind of blossomed from there now I have my practice. Working with people in whatever aspect of their career management that they need. Whether it be personal branding, interview prep, or being able to clearly articulate their value and resume or cover letter and all of that type of stuff. Now it has been almost 2 years that I have been certified as a resume writer through Career Directors International and that is something that gives a bit of assurance to people who are interested in working with me that I really do know what I am talking about.  
Mark Anthony Dyson: It's interesting you should mention that and for that to stand out and we just had a show a couple of weeks ago with Bridget Wiede Brooks. We talked a lot about how valuable having someone who is a certified resume writer is to the actual person and how they can get into depth and get the value out of the person because of the training and the information they may have. Whoever gets serviced by you will definitely get some of the best information out there including different trends and different ways and not being a one trick pony in writing resumes and that's pretty important. It's very interesting when I have different practitioners on we always tend to talk about what people are doing and what we are seeing in our practices. Today since we are talking about interviewing and resume writing we will probably weave in and out of our discussion. What are you experiencing as far as people seeking your expertise for interview coaching?
Melissa Cooley: I'm finding a lot of people who sometimes come to me because they feel like they have gotten themselves to the door of they are at the interview and then something happens it all seems to fall apart but they aren't able to seal the deal and they come to me saying I don't know what's happening what the disconnect is and just being able to do mock interviews its part of what I do and I'm able to hear how they are answering questions. Of course, there are questions that are pretty unexpected such as tell me about yourself, the greatest strengths and weaknesses, and more of getting into the behavior questions which people have a hard time responding to because they haven't actually thought about how their experiences relate to the future and how they can fully articulate the value in what they can bring by what they have done and that's a lot of times where they have been having problems and things kind of fall apart.
Mark Anthony Dyson: You are discerning where people are disconnecting is there a particular pattern that people where they are coming apart at other than the regular questions? You mentioned the behavioral aspect of it. What are some of the behavioral questions you find people are stumbling across and failing to connect with the hire manager?
Melissa Cooley: Sometimes it's a matter of being clear about their role in something. This is particular for women but I've seen it go for both genders, of not taking enough ownership in a project especially a role in a leadership. More often in women, just because women are building a community where it's all about us and not necessarily the I and that can be a hard thing because it doesn't necessarily give a full picture to the people making the decision about the role they may have played in let's say developing the project or managing the outcomes. Sometimes people don't give themselves enough full credit for the value that they bring or enough credit for what they do.
Mark Anthony Dyson: Women are having a hard time bragging about themselves?
Melissa Cooley: Yes, we were always taught not to brag and that is an impolite thing to do. However, you have to be comfortable with talking about the things you have done. If you pull back and try to deflect with the group then the person won't be giving themselves enough credit for what they have done and the people who are interviewing you and may not have that knowledge about you won't fully understand the value you brought to the project. 
What you say or do in an interview matters 
The power in your words can affect your chances to impress and perhaps disqualify you from job candidacy. Melissa and I created this video to emphasize the words and terms (and the context) are more important than showing up. These are absolutely the wrong kinds of things to say in a job interview. Can you get away with any of these things? Rarely. In most cases, NO! It's all about professionalism and the value you bring to a company.
Be sure you sign up for our newsletter found near the top right in the blue box. Join more than 1,100 subscribers about what goes on behing the scenes and other job search tips not mentioned in the show!
I am the "The Voice of Job Seekers!" I offer compassionate career and job search advice as I hack and re-imagine the job search process. You need to be "the prescription to an employer's job description." You must be solution-oriented and work in positions in companies where you are the remedy. Your job search must be a lifestyle, and your career must be in front of you constantly. You can no longer shed your aspirations at the change seasons. There are strengths you have that need constant use and development. Be sure you sign up to download my E-Book, "421 Modern Job Search Tips 2021!" You can find my career advice and work in media outlets such as Forbes, Inc., Fast Company, Harvard Business Review, Glassdoor, and many other outlets.