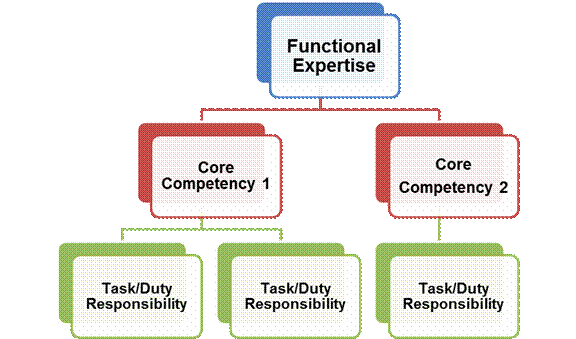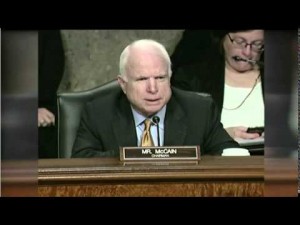 My father was a decorated U.S. Marine who fought in the South Pacific during the Second World War. His valor earned him a Silver Star, Bronze Star, and Purple Heart, and he was my hero when I was a kid and well into adulthood. I once asked him about how difficult it was to leave the military behind and enter the civilian job market. He replied with a truth that is still echoed today among veterans: "You never really fully transition from the military…some part of it will always be with you."
There's a laundry list of things to think about as you transition to the civilian job market and close that gap. You'll get advice (solicited and unsolicited) from a variety of perspectives that have varying degrees of reliability. I'm going to focus on one critical factor — from the hiring manager's perspective—that I have seen most veterans struggle with returning to the civilian job market: relating how daily military tasks and duties translate to marketable civilian skills that hiring managers want.
Think "Entry Strategy"; not "Exit Strategy"
Planning your military exit strategy must include steps for your entry strategy into the civilian job market. Don't wait until you are discharged to think about this next phase of your life. An entry strategy involves thinking about how your military service can serve you as you transfer to a civilian career. Here are five questions to ask yourself to get started:
· Which industries could best benefit from my training and experience?
· What kind of work am I best qualified for within those industries?
· What kind of work do I want to do? How well does it align with my skills, knowledge, and experience?
· Do I want or need to go back to school first to finish that degree, get an advanced degree, or do I have to just pursue certification or a trade license?
· Will I have to move to improve my chances of getting hired in one of those industries? Which areas of the country have a better employment scenario, lower cost of living, cheaper housing that will allow me to be successful?
Tasks and Duties, Core Competencies, and Functional Expertise
Let's first define some terms before we drill deeper:
· Tasks and duties: Daily work-related activities that are aligned with a particular job or position. Example: Laborer who distributes stacks of sheetrock into different areas at a building site.
· Core competencies: A series of related duties/tasks/responsibilities. Example: An ability to read house plans, use power and hand tools, and frame a house would suggest a "carpenter" core competency
· Functional expertise: A series of related and/or peripheral core competencies. Example: A knowledge/expertise in home design, home building, finance, one or more related core competencies (HVAC, carpentry, electrical, plumbing, etc.) would suggest a "general contractor" or "builder" functional expertise.
Figure 1 is a simple example of the Task/Duty to Functional Expertise model.
Figure 1. Task/Duty to Functional Expertise Model (modified from Confessions of Hiring Manager Rev. 2.0, Second Edition, by Donn LeVie Jr.)
Can you have more than one functional expertise area? Absolutely! Though typically one area of functional expertise will be dominant for most people. In my book, Confessions of a Hiring Manager Rev. 2.0 (Second Edition) I show several specific military examples in the chapter for military veterans where I take duties/skills and translate them to core competencies, and then to functional expertise.
There are two major questions you can ask yourself as you create your Tasks/Duties to Functional Expertise hierarchy:
1. What specific skills, knowledge, and experience must I have to perform these military duties, tasks, and responsibilities?
2. How would I classify those skill sets, knowledge, and experience into practical job function categories civilian employers would understand?
Don't kid yourself….these questions require some very thorough and deep thinking; maybe even some help from other veterans. Two websites that can help here:
http://www.careeronestop.org/ExploreCareers/explore-careers.aspx
http://www.military.com/military-transition
Two Examples from Military Résumés
The following actual examples come from résumés in client organizations. I started by asking the individuals, " How did this task fit with a higher strategic objective for the organization?" "How did your job fit in with the bigger picture?" For some folks, the question had to be asked in different ways multiple times to extract more information for determining core competencies and functional expertise.
Example 1: U.S. Air Force returning veteran (C-130 crew chief) seeking opportunities in private industry (commercial, private airlines).
Original bulleted item: "Performed C-130 aircraft maintenance at locations around the world."
Revised bulleted item: "Led team that maintained state-of-the-art C-130 military transport aircraft/gunships using a variety of technical skills and knowledge to ensure crew safety, operational readiness, and mission success at strategic global locations."
The task as expressed in the original bulleted item becomes a functional expertise that embraces the core competencies of project management, personnel management, aeronautical mechanics, electronics, safety systems, and so on. Just by asking more probing questions.
Example 2: U.S. Army returning veteran (armored vehicle mechanic) seeking opportunities in private industry (heavy equipment mechanic).
Original bulleted item: "Responsible for maintaining several Abrams M1A1 armored vehicles."
Revised bulleted item: "Maintained three state-of-the-art Abrams M1A1 armored vehicles valued at $13 million with XXX hours Mean Time Between Failure (MTBF) for a 92 percent uptime efficiency rating to support field operations in location in the Middle East."
Whenever quantitative values for an accomplishment can be included, your stock goes up with hiring managers because they speak the language of numbers (revenues generated, costs avoided, percent improvement, etc.). Place quantitative values in a bold typeface on your résumé to draw the hiring manager's eye.
The very nature of the word "transition" implies a gradual change from one state to another. Any job search should start with the premise that getting hired is all about what the hiring manager needs and wants; getting hired is never about you. It's always about how the hiring manager will benefit from the future benefits of your expertise.
Don't fall into the trap of using your cover letter as a summary of your résumé (eliminate the military jargon and acronyms); get to the point immediately in your first sentence and don't state the obvious ("I have enclosed my résumé…"). Show how you can serve as the hiring manager's "forward observer" through your demonstrated expertise.
Former Fortune 500 hiring manager Donn LeVie Jr. is the author of Strategic Career Engagement (September 2015), and the book that reset the rules for successful job and career strategies:  Confessions of a Hiring Manager Rev. 2.0 (June 2012, Winner of the 2012 Global eBook Award and Winner of the 2012 International Book Award for Jobs/Careers). His next book, The Demilitarized Zone: From Deployed to Employed will be available later in 2016. He is a keynote speaker and leads career strategy seminars from the hiring manager's perspective at conferences, business/trade schools, colleges and universities, and U.S. military veterans organizations. Follow Donn now on Twitter @donnlevie and his blog at http://donnleviejrstrategies.wordpress.com.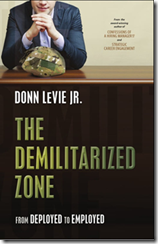 I am the "The Voice of Job Seekers!" I offer compassionate career and job search advice as I hack and re-imagine the job search process. You need to be "the prescription to an employer's job description." You must be solution-oriented and work in positions in companies where you are the remedy. Your job search must be a lifestyle, and your career must be in front of you constantly. You can no longer shed your aspirations at the change seasons. There are strengths you have that need constant use and development. Be sure you sign up to download my E-Book, "421 Modern Job Search Tips 2021!" You can find my career advice and work in media outlets such as Forbes, Inc., Fast Company, Harvard Business Review, Glassdoor, and many other outlets.