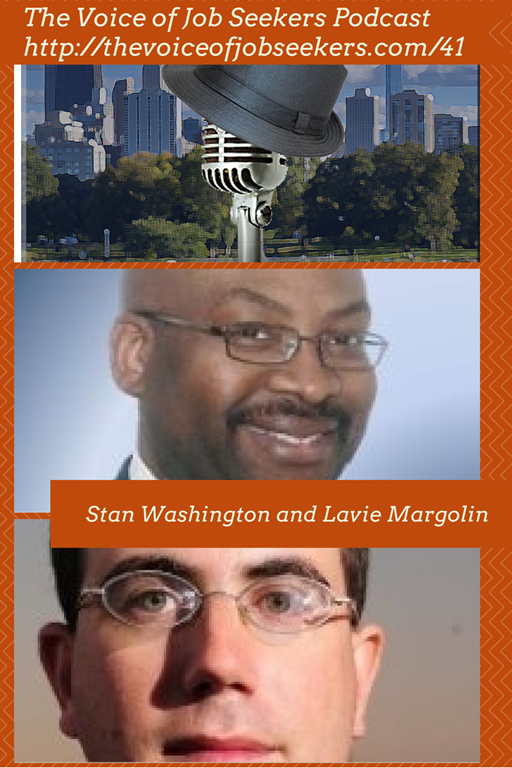 Podcast: Play in new window | Download | Embed
Subscribe: Apple Podcasts | RSS
Lavie Margolin wrote a book that contains an exhaustive 500 questions you could be asked during an job interview. Stan Washington's extensive small business experience and training could teach you how to get started on that small business you've been thinking about.
Stan is the founder of honorservicesinc.com, and a former executive with McDonalds in charge of technology of more 14,000 stores. He is now helping small business owners with their technology needs. His company, Honor Services Offices is a  suite of applications with the help of small business owners and some of the brightest technologists in the country. He is a certified coach and resume writer but expanded to small business consulting, so he is familiar with the struggle of job seeker and has helped many of them with their job search preparation.
Highlights of our conversation:
Stan worked with small business owners to help grow their business into the million through McDonalds through technology, so his experience transferred directly to his consulting business
Stan stated that like small business owners, job seekers need to develop targets and grow their leads or business daily
Ideas have to translate into money and the best way to start is

small and

experiment, then turn it into a product in a methodical way
Solving a problem should be a small and simple at first, helps shed a lot of the fears that beginners have
Business plans fail because they are so conceptual and don't have a grasp on the market or competitors
Lavie Margolin  (@laviemarg) is the founder of LionCubJobSearch.com, and author of Winning Answers to 500 Interview Questions helps build framework that leads the reader to customize their answers to win employers over. For the last 10 years, Lavie has been in the Career Management game helping thousands land on their feet with new opportunities. His advice has been featured in the New York Times, CNN.com, and the Wall Street Journal. His other works such as, The LinkedIn Butterfly Effect, and Lion Cub Job Search: Practical Job Search Assistance for Practical Job Seekers are reliable tools to help anyone to gain traction on still a very complex job search. Welcome to the show Lavie Margolin.
Here are the highlights of our discussion:
Although job seekers are willing to work hard to get their education, apply for jobs yet have an unfounded confidence that he or she can

wing

it
Every step of the interview process is designed for one person to win so that you have to be the best

Lavie

mentioned that it was

Jacob Share's article

on interview questions (by the way, Jacob was on episode 34) that inspired his book
The interview is not about you, it is to learn about the future of your performance, and how it meets the needs of the company
Think, "What could I bring from my background that will leave a memorable impression

of

the mind of an employer?"
I asked Lavie to define "flow." Listen to his answer and his definition as it's not what I thought he would say, but it made perfect sense.
I am the "The Voice of Job Seekers!" I offer compassionate career and job search advice as I hack and re-imagine the job search process. You need to be "the prescription to an employer's job description." You must be solution-oriented and work in positions in companies where you are the remedy. Your job search must be a lifestyle, and your career must be in front of you constantly. You can no longer shed your aspirations at the change seasons. There are strengths you have that need constant use and development. Be sure you sign up to download my E-Book, "421 Modern Job Search Tips 2021!" You can find my career advice and work in media outlets such as Forbes, Inc., Fast Company, Harvard Business Review, Glassdoor, and many other outlets.