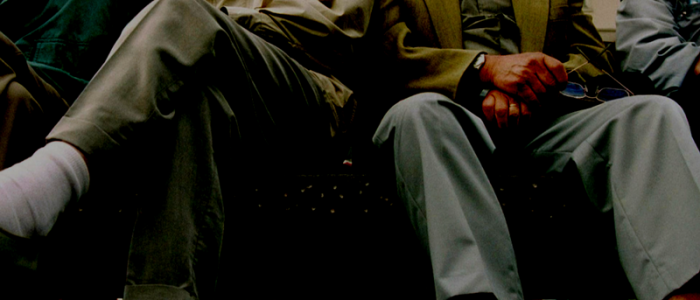 This is originally published on Career Pivot.
You have become susceptible to unconscious bias on social media because you can't help yourself. You judge and cringe and being judged. It's your fault. Read on for the whole truth…
Job seekers after 55 have a hard (but not impossible) task of finding work. Many find themselves searching for much lower paying jobs, creating a business, or both. Employers and recruiters look for ways to exclude candidates such as baby boomers. One way is to check to see if he or she has a social media profile, and next what does someone's timeline say about them.
Although we see many people talk about transparency, there are limits. There are absolutes needing privacy like medical information or personal affiliations.
Listen to Unconscious Bias: Your Career, Workplace, and Everywhere 
There are other things people share offer more unneeded scrutiny:
Too proud to let old accomplishments go
I know you were an award-winning salesperson or sold a startup in the 90s, but it's likely irrelevant. Most employers want to know your new industry or career exploits. Don't have any, then make some. There are too many platforms to display expertise on the web. Volunteer work is also plentiful for picking and choosing career growth.
You're sharing age-defining stuff on social media
Yes, I know what you'll say, you never shared your age. Right? Well, how about using words like grandkids (not in all instances but suspect), remembering old events like it happened yesterday (You say you're old school, right?), or referring to groups of ethnicities in old terms builds the perception of your age
Sharing physical or medical aches, pains, or illnesses
I get you are crowdsourcing information, but I plead with you to reconsider. It's one thing to share too much information, but often sharing age defining information is detrimental to your career. Sharing you have prostate cancer, strokes, or certain chronic illnesses says more than you think
Listen to Facing Unconscious Bias in Your Career and Life
Sharing old pictures
OK, old high school and college pictures are one thing (especially when you scan a Polaroid). Your 30 and 40-year-old children tell an employer everything they need to know. You're too old
Sharing incessant complaints about lacking energy
Most employers claim to manage a fast-paced environment, and you are complaining about your lack of energy. Always. It says you're too old to keep up
Sharing you're relying on old job search strategies to find work
You update show: You work hard and a team player. You've applied to hundreds of jobs without a response. There's one evergreen job search strategy rarely talked about: Networking. You want employers to see you're connected and active in professional organizations and affiliations. They want to see you add value
Complaining "things aren't the way they used to be"
Technology has changed everything, and the statement says, "I'm not willing to change." Instead, show how agile you are with technology even if you are crowdsourcing from your network. Updates are opportunities to demonstrate knowledge and relevancy
Vocalizing your resistance to constant technology changes
It's bad enough you're hanging onto your iPhone 4 (by the way, Apple isn't supporting it anymore), but you are asking for help. Or any technology you're unwilling to make a shift to a more relevant device or software it says more about you than you think. No one wants to work with someone with their technological heels dug in
Saying you have 15+ experience if you're not an executive smacks the wrong label on your career. Although your feelings have validity as you own the right to say them, someone will have an unfavorable interpretation. Friends and family want to refer you, but you can't upload a clear picture. And that's a problem.
I am the "The Voice of Job Seekers!" I offer compassionate career and job search advice as I hack and re-imagine the job search process. You need to be "the prescription to an employer's job description." You must be solution-oriented and work in positions in companies where you are the remedy. Your job search must be a lifestyle, and your career must be in front of you constantly. You can no longer shed your aspirations at the change seasons. There are strengths you have that need constant use and development. Be sure you sign up to download my E-Book, "421 Modern Job Search Tips 2021!" You can find my career advice and work in media outlets such as Forbes, Inc., Fast Company, Harvard Business Review, Glassdoor, and many other outlets.