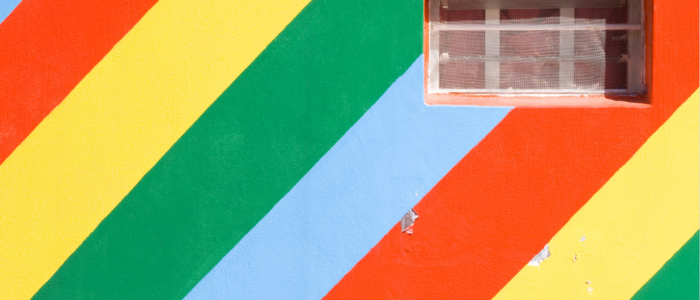 With the number of job openings, it seems the job market is overwhelming in favor of job seekers. We can argue for how long, but the navigation of it is complex. I don't know if I can break it all down at all, but I'm going to acknowledge its existence. There's a tiny window of opportunity.
Reports from CNBC and other sources show four million workers who resigned in May have fallen into several categories. Whether you call it the "great resignation" or "the big shift," a mass exodus is occurring and can't be ignored. In August 2019, resignations were exceeding
 four million
. It didn't get the same attention from May 2020, but softer landing places were immediately available. In August 2019, there were approximately
7.3 million
job openings compared to the
9.3 million
openings in May 2021.
Through speculation and Twitter chatter, here are reasons people left:
Those who have been unhappy with their jobs pre-COVID.

Those who were treated inhumanely during COVID.

For those who want something better and their faith, there's a job seeker's market.

Job seekers who reskilled and upskilled thoughtfully and are ready to find the "dream job."

Professionals who are betting on themselves.

Working remotely, meaning more connection with family or isolation from people, means something significant.

Some thought working a lousy job would be better than working remotely. They are leaving, too.

And everyone else in-between.
There's more to this list, and everyone has a perspective. Whether you feel this is the
time for you
to find your "dream job" or a "better situation," the mass exodus has a small window. Or at least I think it does.
The winners of job openings now started preparing at least six months ago. They are a decisive bunch.  Many were just fed up. Others desire better compensation, matching values, and more money as a ring to it.
Then there are those retiring in the next year or two, but just from the job. They are looking to continue their careers elsewhere. It's not news
older workers
were walloped during the pandemic. Only a few are going fishing. Everyone else doesn't want to leave regrets on the tale. That's a far cry from when my aunt and uncle retired in the 70s at 65.
Obviously, our desire to be free in life with less restricted COVID regulations means everyone welcomed a big shift. You add a promising summer of life resuming activities. This could be a coming of age for
Generation Z
. Somewhere in the coming years, they will remember what it's like to be restricted in everything, including career moves, and learning how to do it
during COVID
will be useful.
People thought their career restrictions were worse than COVID restrictions for far longer. People made career moves. Some were either more determined or more ready. Others got spots in a thriving industry because they had skills the employer found valuable for now.
It's way too early to think this job market is a great place
for job seekers
. The great recession brought us lots of jobs that couldn't be filled right away. Employers said they couldn't find the right person. Although there's a lot to unpack there, let's just said it didn't help the folks who could have learned those skills.
If you're contemplating a move without a parachute, remember the window is tiny. I hope you're networking , connecting, and engaging those who left for greener pastures to see if and how a change is right for you. The window is tiny.  It might be for those who've been preparing. Likely it is, but you're listening to the chatter and the pitter-patter of feet  leaving.
My name is Mark Anthony Dyson, and I am the Founder of The Voice of Job Seekers. I am a career advice writer, but more importantly, I hack and re-imagine the job search process.. I've worked with hundreds of job seekers one-on-one helping them to construct a narrative and strategy that appeals to hiring managers and recruiters. I present at colleges and organizations, and facilitated many workshops including my volunteer effort through a Job Lab. I write and create useful job search content on this blog and write career and workplace advice for blogs such as Glassdoor, Payscale, Job-Hunt.org, Prezi and more. Media Feature highlights: Forbes, Business Insider, NBC News, Glassdoor, LinkedIn's #GetHired, and NPR Freelance writer and content contributor: Glassdoor, Payscale, job-hunt.org, The Financial Diet, RippleMatch.com and more. Contact me to contribute career, job search, or workplace advice for your site at markanthonydyson@gmail.com.