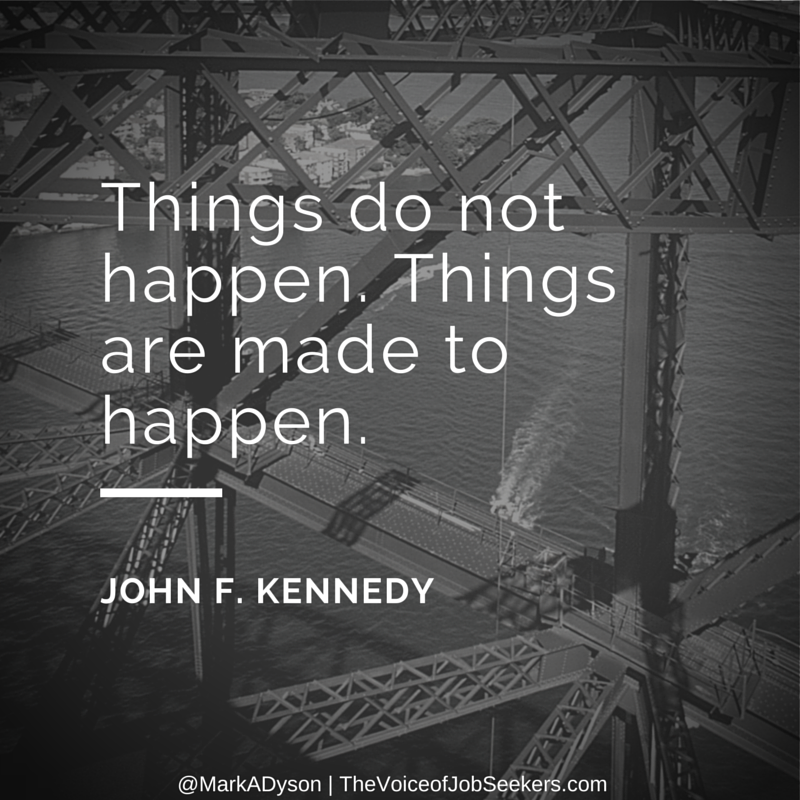 Think Like a Consultant: Win at Job Search 2023 by Mark Anthony Dyson
What is a "consultant mindset"? And what does it have to do with finding a new job?
Some of my colleagues will boo me for this, but past clients in presenting a resume first is not always the answer.
Instead, find work during your job search by leveraging the mindset of a consultant.
In other words: present solutions first, then your resume. A resume will be an afterthought if you have a straightforward, well-thought-out approach and current short- and long-term solutions to employers. (Look at your keyboard, and now look at me in disbelief, and repeat. I know this is hard to imagine.)
You're the superhero in consultant garb. You have felt a passion for this industry for a long time. You've read hundreds of articles and at least a dozen books. You've attended workshops, regional events, and national conventions. You've stalked the industry leaders. You have piloted several projects and people you know… people who know even more than you do.
And now, with all this know-how, you have some ideas. You've seen what some companies have done well. You've seen what has failed. And with a consultant mindset, you know the right solution.
That's right: be a consultant, not a job seeker.
Many others have said it. Stephen Covey said it. My points below were inspired by him. You can't be everything to everyone, but you can be the perfect solution to THE one and be audacious doing it.
Here's how:
Be Prepared to Do Something Different
Use popular social media networks to read the thoughts of your targeted company influencers. You will indeed find the aches and pains of the company there. One way is to call the target or prospective company's call center and pretend to be a customer. When you can speak to customer issues and concerns in any setting, you will score (customer service reps are known to cough up the goods!)
Write a Contribution Statement
Your contribution statement, which looks and acts more like a plan resulting from research, is much more profound than a cover letter. It is a current state report to help you sound more impressive than any job seeker can. Done right, you'll sound downright intentional. Many coaches and thought career leaders will say: "Look for the unposted job opportunity."
And, yes, it's much harder work than going to a job board, as everyone else does. I didn't say it was easy: It's the consultant's solution-oriented life. It's a suggestion from Stephen Covey I've liked for years now.
Be Humble and Modest
Any inquiry to a company must be humble and modest, so double-check for tone. Confidence is needed, but humility will open the ears of your target audience. That is not to say be mousy, of course. Strike the right balance, and your subject matter expertise will rise to the top. It is best to practice your delivery with an experienced person to ensure you come across as a humble officer reporting what is happening on the battlefield.
Use the Actions of Competitors as Leverage
Find out what's happening in your prospect's industry and competitive forces. When possible, compare and contrast what the competitor is doing at your target company. Even if it's a call center position, you can show what you've noticed through a grid or spreadsheet and the solutions you offer.
Be Courageous and Creative
There are times when you must be audacious in your approach. When faced with rejection ("no" too many job seekers get daily), it might be time for tactful directness. No, this is not taught in schools; it's more intuitive. Sometimes it's asking a supplementary question makes the other person think. Other times, it is assertively offering an opinion. You'll know when the time comes.
Put yourself in a position to discover and experience problems. Focus on building relationships with the perspective and become familiar with the company's culture and challenges. Present a solution to relieve the pain. Present your solution in a way the prospective employer can quickly identify with it during your job search.
That is how you leverage the consultant mindset. And today— not your resume — will help you win your job search.
This article was first published on YouTern.
I am the "The Voice of Job Seekers!" I offer compassionate career and job search advice as I hack and re-imagine the job search process. You need to be "the prescription to an employer's job description." You must be solution-oriented and work in positions in companies where you are the remedy. Your job search must be a lifestyle, and your career must be in front of you constantly. You can no longer shed your aspirations at the change seasons. There are strengths you have that need constant use and development. Be sure you sign up to download my E-Book, "421 Modern Job Search Tips 2021!" You can find my career advice and work in media outlets such as Forbes, Inc., Fast Company, Harvard Business Review, Glassdoor, and many other outlets.