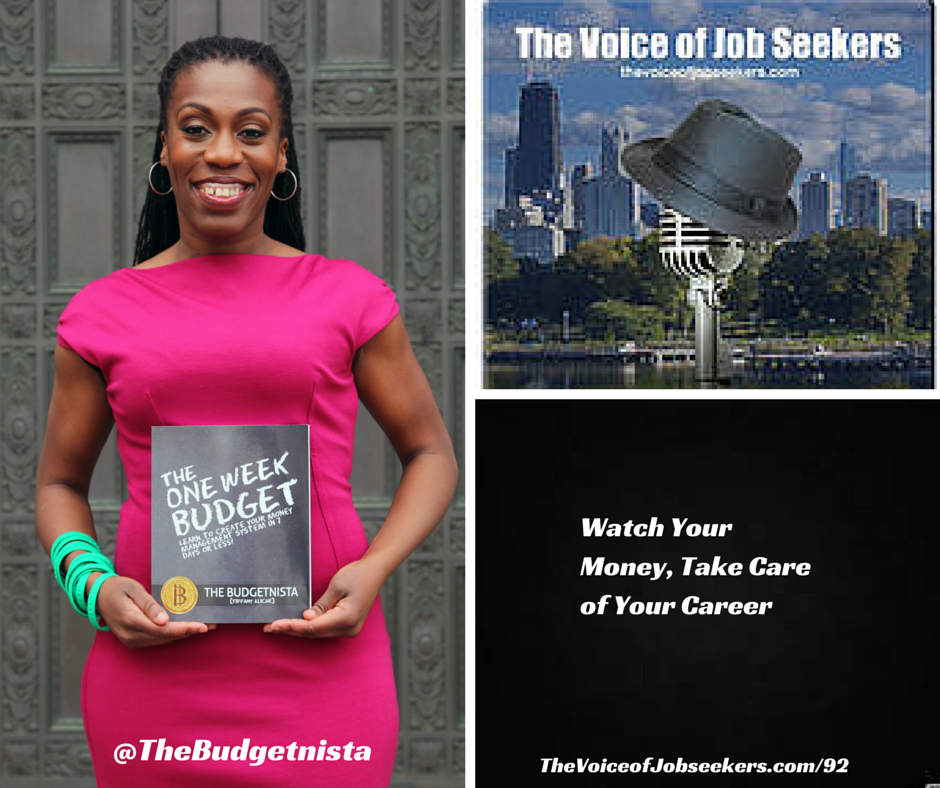 Podcast: Play in new window | Download | Embed
Subscribe: Apple Podcasts | RSS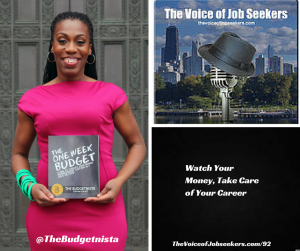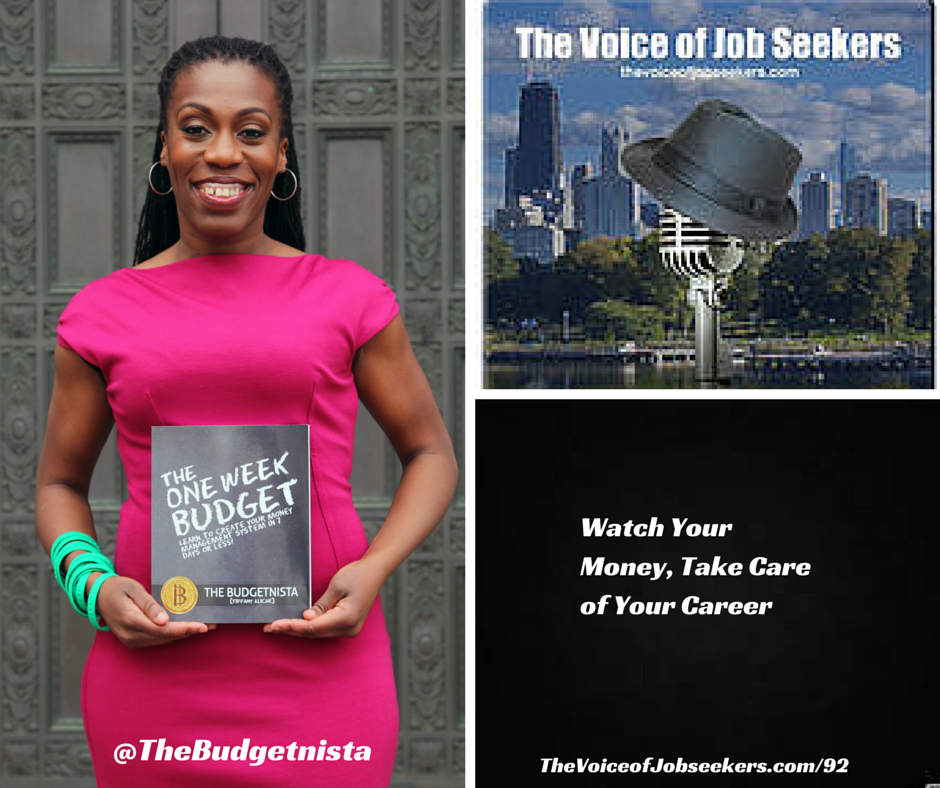 In this episode, we focus on finances, keys to a sound budget, and how it can impact your career. Job seekers who survive the best during unemployment and underemployment understand the importance of controlling your expenses. If you need help in getting a better money perspective and motivation to getting your finances under control, this episode is for you. Controlling your budget will help your career.
Tiffany Aliche  (
@
TheBudgetnista
) aka, "
The Budgetnista
" is a popular financial adviser and money management expert. Tiffany is the bestselling author of the book, The One Week Budget (#1 Amazon / budgeting), and she and her financial advice has been featured on the TODAY show, PBS, TIME, and The New York.  She also blogs for the Huffington Post. Women can reach out to Tiffany as she has her
Live Richer Challenge
site where more than 12,000 women have accessed her money plans.
What is one financial challenge that you would like to overcome?
Here are three ways you can add value to our conversation:
1) Leave a voice mail or text message at 708-365-9822. Let me know if I can share it on future shows
Those of you who are career professionals can receive the additional bonus by leaving your blog, and I will link to it.
Here are our conversation highlights:
The top common mistakes that people make in budgeting is not having one at all. The other top mistake is just keeping records of your bills 

Tiffany says, "Your budget is a fluid document." Use an Excel spreadsheet, hair, food, eating out

Start planning ahead of time for an anticipated leave. Start eliminating non-essential items depending on your anticipated opportunities 

"What is not essential?" Not spending is not saving. Saving is long-term when putting it away. Not spending is reallocating and sometimes create non-essential spending if not careful. 

Take your 401K with you and roll it over into a Roth IRA. Too many fees and tax penalties associated with drawing it down too soon

Use focusgroup.com and part-time jobs to help float you until you find the job you want

Tiffany helps women open up about their finances through her private Facebook group by sharing her challenges. She says it's a "no-judgment zone." 

The word "need" is often misused. Cable and hair are not always an essential
Have you subscribed to this show on 
iTunes
? If you haven't, please do so. iTunes is a great place to write an honest review and increase the show's visibility. Enjoy listening to the show. Let us know what you think.
Do you need help with resume writing or career direction? Do you need coaching or instruction?
I can help
.
Also, join our 
Linkedin
 community! You'll enjoy some of the insights shared by community members and other career pros!
I am the "The Voice of Job Seekers!" I offer compassionate career and job search advice as I hack and re-imagine the job search process. You need to be "the prescription to an employer's job description." You must be solution-oriented and work in positions in companies where you are the remedy. Your job search must be a lifestyle, and your career must be in front of you constantly. You can no longer shed your aspirations at the change seasons. There are strengths you have that need constant use and development. Be sure you sign up to download my E-Book, "421 Modern Job Search Tips 2021!" You can find my career advice and work in media outlets such as Forbes, Inc., Fast Company, Harvard Business Review, Glassdoor, and many other outlets.