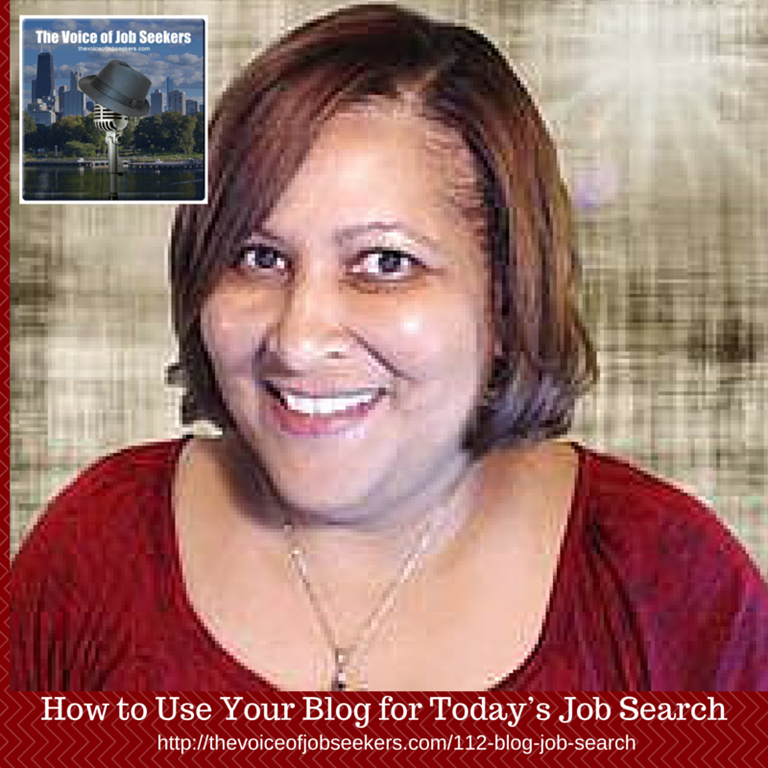 Podcast: Play in new window | Download | Embed
Subscribe: Apple Podcasts | RSS

I've known Ileane Smith for several years now. She owns one of the largest blogs for basic blog tips in the world. If you are thinking about starting a blog, find solutions to your  questions at BasicBlogTips.com. For this episode, as I have done in the past, suggest that you blog to help find opportunities. To help me persuade you, Ileane and I will discuss the benefits and a few how-tos on blogging.
What is keeping you from blogging? What are a few of the goals you're trying to achieve in your career. Can we talk? Here's how you can participate in the discussion:
Call and leave a voicemail or text me at 708-365-9822
Go to TheVoiceofJobSeekers.com, press the "Send Voicemail" button on the right side of your screen and leave a message
Send email feedback to mark@thevoiceofjobseekers.com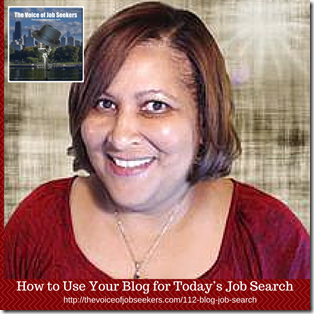 Let me tell you about my friend Ileane Smith. She has worked in a publishing company for 30+ years, and other times, she is founder and publisher at Basic Blog Tips. You can also find her popular You Tube channel showing you how to use many social media tools, You Tube, and Blab platforms. She has a gift to make complex and obscure tools seem simple and possible to use by anyone. Here are a few highlights from our discussion done live on Blab with a few folks in the virtual audience. I will eventually publish the video. Special shoutout to @SmartOfficeHelp aka Elizabeth Hall for helping us document Ileane's web references.
Ileane started blogging in 2009 accidentally and found it empowering through subscribing to her daughter's blog
Optimizing your web content is imperative to be found by search engines for exposure. Branding and images are a critical part of attracting audience
We talked about branding your blog, the look, and people who are searching for solutions
Exploit your expertise, views, through honing your writing skills and reading other blogs
Ileane recommended guest blogging (writing on other blogs) increases your exposure and increasing your connections
Guest blogging duels as a way to get promoted and helping others to promote
We discussed some of her blog's guest posts provided the writers with other career opportunities
Find ways to write the way to be identified by an audience. You can start by writing the way you talk
Be careful with the content you publish when blogging  and using live streaming platforms such as Periscope. Everything is exposed forever for current and future employers to scrutinize
Find the platform and/or tool to use to increase your exposure to employers and hone your skills. Your blog is the platform you own
Need help with your career goals, directions, or efforts? Do you need coaching or instruction? I am here for it!
Also, join our Linkedin community! You'll enjoy some of the insights shared by community members and other career pros!
I would still like to help self-published career professionals promote their books. If you're interested, find more info here.
I am the "The Voice of Job Seekers!" I offer compassionate career and job search advice as I hack and re-imagine the job search process. You need to be "the prescription to an employer's job description." You must be solution-oriented and work in positions in companies where you are the remedy. Your job search must be a lifestyle, and your career must be in front of you constantly. You can no longer shed your aspirations at the change seasons. There are strengths you have that need constant use and development. Be sure you sign up to download my E-Book, "421 Modern Job Search Tips 2021!" You can find my career advice and work in media outlets such as Forbes, Inc., Fast Company, Harvard Business Review, Glassdoor, and many other outlets.