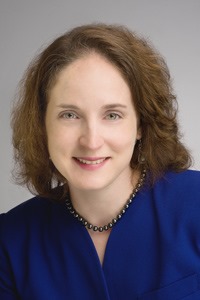 Last year, I reported that  The Job Preparedness Indicator is an annual survey conducted on behalf of the Career Advisory Board, established by DeVry University. It offers data, trends and advice for job seekers on how to bridge the skills gap and meet potential employers' needs. This year, I will be briefly discussing The Job Preparedness 2013 and highlight some of its findings.
Briefly from the press release, the data from the 2013 Job Preparedness Indicator shows that hiring managers' confidence in the U.S. job market is at an all-time high. Eighty-six percent of hiring managers are at least somewhat confident the job market will improve in 2014, up nearly 20 percent from 2012.
While hiring managers are "bullish" about the job market, they are less satisfied with their candidate pools. Only 15 percent of hiring managers say nearly all or most job seekers have the skills and traits their companies are looking for in candidates. Hiring managers' message to job seekers is simple: It's not the economy, it's you.
The Job Preparedness Indicator shows that in order to take advantage of the improving market, job seekers will need to completely overhaul their approaches to job searches and interviews, and learn how to communicate that they have the skills employers value most or the "skills gap" will carry on.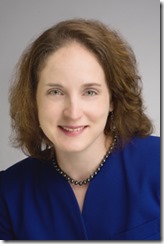 Alexandra Levit is a spokesperson for the Career Advisory Board, and as I did last year, I was able to ask her some question in regards to the survey findings:
The study appears that job seekers lack the ability to network. Or perhaps, are failing to demonstrate competency?
I think most people don't really know how to network effectively, and this is demonstrated in the Job Preparedness Indicator by the fact that only 40 percent of job seekers are making good use of a mentor.  I talk a bit more about how to do this below.  A lack of networking competency could also explain why job seekers are confident going into interviews, but are still not getting the positions.  Most jobs are secured through someone you know.
The study suggests that job seekers fail to research deeper into the skillset and not just the job opening. Is that a good assessment into what is wrong with job seeker research efforts?
That's fair.  The JPI research shows that employers are looking for things that they may not list in the job description, so even though you should be prepared to speak to highlighted skills, you should also be spotlighting your experience with skills that are generally in-demand, such as business acumen, global competence, and strategic perspective.
How can job seekers offer value to the basic skill sets that are being requested by the employer?
Job seekers should look carefully at every job description and pluck out the key skills mentioned.  For each, they should brainstorm a concrete example of how they have used that skill to achieve results with a past employer.  In addition, it's helpful to talk with people in your industry to identify in-demand skills that may not be directly requested, and develop a similar plan for showcasing those.
Much of the studies I have seen have suggested that soft skills are lacking substance for graduates. Does this study point to inadequate soft-skills as well?
Yes.  Hiring managers place importance fundamental skills that showcase an entry-level candidate's ability to adapt and assimilate into a position.  Displaying dependability and a strong work ethic, an ability to work well with others, and self-motivation are considered most important among hiring managers when looking to fill a position.
From this study, what solutions would you offer job seekers to improve in showing his or her competencies?
According to JPI, about 3 in 4 hiring managers (74 percent) say job seekers should have someone to talk to, such as a mentor, counselor or job coach about their employment prospects.  But unfortunately, only 40 percent of job seekers say they have someone like this.  Job seekers should also understand that the most effective way to secure a valuable mentor is to identify a successful individual a few steps ahead in their field and propose a specific vision for the relationship.
To get the most out of a mentor relationship, job seekers should think through questions in advance, listen carefully, follow through on the advice given, and look for ways to help the mentor in return.  A mentor is truly the best person to provide honest and direct feedback about what you could be doing differently to better your prospects.
My name is Mark Anthony Dyson, and I am the Founder of The Voice of Job Seekers. I am a career advice writer, but more importantly, I hack and re-imagine the job search process.. I've worked with hundreds of job seekers one-on-one helping them to construct a narrative and strategy that appeals to hiring managers and recruiters. I present at colleges and organizations, and facilitated many workshops including my volunteer effort through a Job Lab. I write and create useful job search content on this blog and write career and workplace advice for blogs such as Glassdoor, Payscale, Job-Hunt.org, Prezi and more. Media Feature highlights: Forbes, Business Insider, NBC News, Glassdoor, LinkedIn's #GetHired, and NPR Freelance writer and content contributor: Glassdoor, Payscale, job-hunt.org, The Financial Diet, RippleMatch.com and more. Contact me to contribute career, job search, or workplace advice for your site at markanthonydyson@gmail.com.