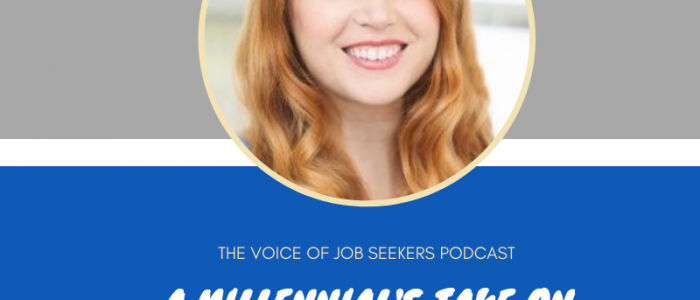 Podcast: Play in new window | Download | Embed
Subscribe: Apple Podcasts | RSS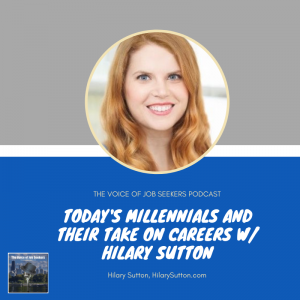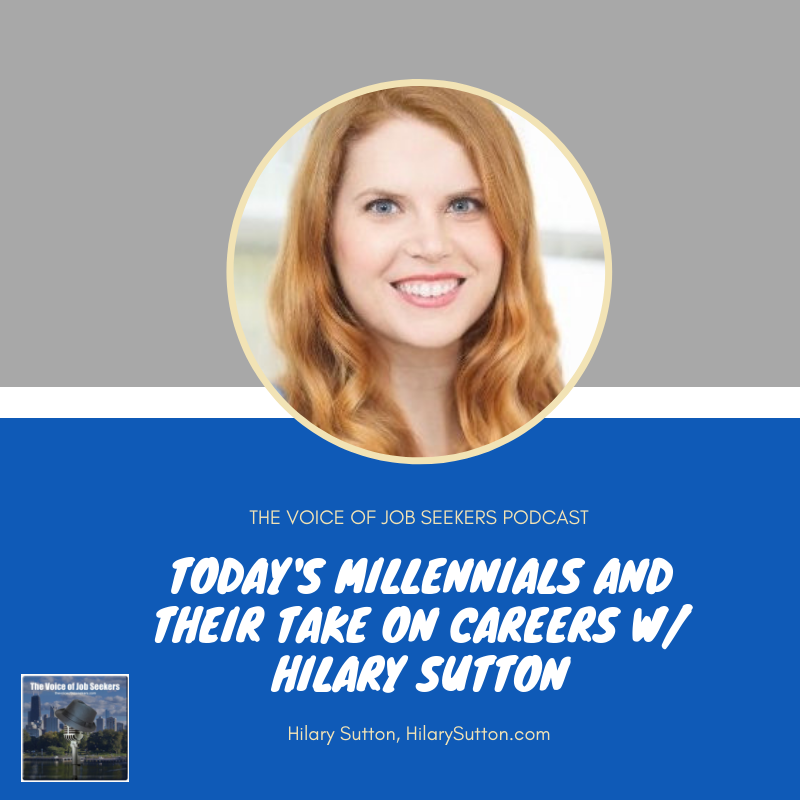 For my Gen X and baby boomer listeners, it's time to listen to millennials about their take on work. My guest, 
Hilary
Sutton
, speaks as a writer, a researcher, and a millennial.
Here are three ways you can let us know:
Call and leave a voicemail at 708-365-9822, or text your comments to the same number
Go to TheVoiceofJobSeekers.com, press the "Send Voicemail" button on the right side of your screen and leave a message
Send email feedback to 

[email protected]
Let me tell you a little bit about 
Hilary

:

Hilary

 

Sutton

 and she has a podcast "

Hustle and Grace

." She contributes career advice for USA Today as well as other publications and an actress.

Earlier this year 

Hilary

 wrote a long-form report called "Marketing Hiring Trends" for McKinley Marketing Partners.
Part of our discussion about millennials is drawn from the articles below:
Highlights from our discussion:
Fewer millennials are actively on the job search than non-millennials. The numbers indicate greater job satisfaction.
Millennials are not as money motivated as you might think. In many cases, they would accept lower salaries if they come paired with other perks like a clear path for advancement or an open PTO policy
Millennials are by and large NOT drawn to perks that seem to make the workplace "cooler": beer in the fridge or a ping pong table, etc. The more 'perks' an office has, often the more employees are expected to work long hours and not achieve a high value of millennials: work/life balance. Millennials like to keep their work and personal lives separate. If they value working from home, most likely they have already found a job to do that. It's not a long-term career goal.
While they don't care about those 'office perks,' millennials are hyper-aware of culture in the office, and it can make or break an experience for them. Taking the time to coach and congratulate millennials on job performance is huge and will impact their loyalty and retention. Regular team events (more than once a year) also builds bonds that mean a lot to millennials.
Millennials also value mentors and professional development and would welcome an optional mentor program in the workplace as well as professional development opportunities.
You can also sign up for my weekly newsletter at the top right of my page to be on the early list of my free e-Guide, "219 Modern Job Search Tips for 2019" to be sent to subscribers the third week of October!
I am the "The Voice of Job Seekers!" I offer compassionate career and job search advice as I hack and re-imagine the job search process. You need to be "the prescription to an employer's job description." You must be solution-oriented and work in positions in companies where you are the remedy. Your job search must be a lifestyle, and your career must be in front of you constantly. You can no longer shed your aspirations at the change seasons. There are strengths you have that need constant use and development. Be sure you sign up to download my E-Book, "421 Modern Job Search Tips 2021!" You can find my career advice and work in media outlets such as Forbes, Inc., Fast Company, Harvard Business Review, Glassdoor, and many other outlets.