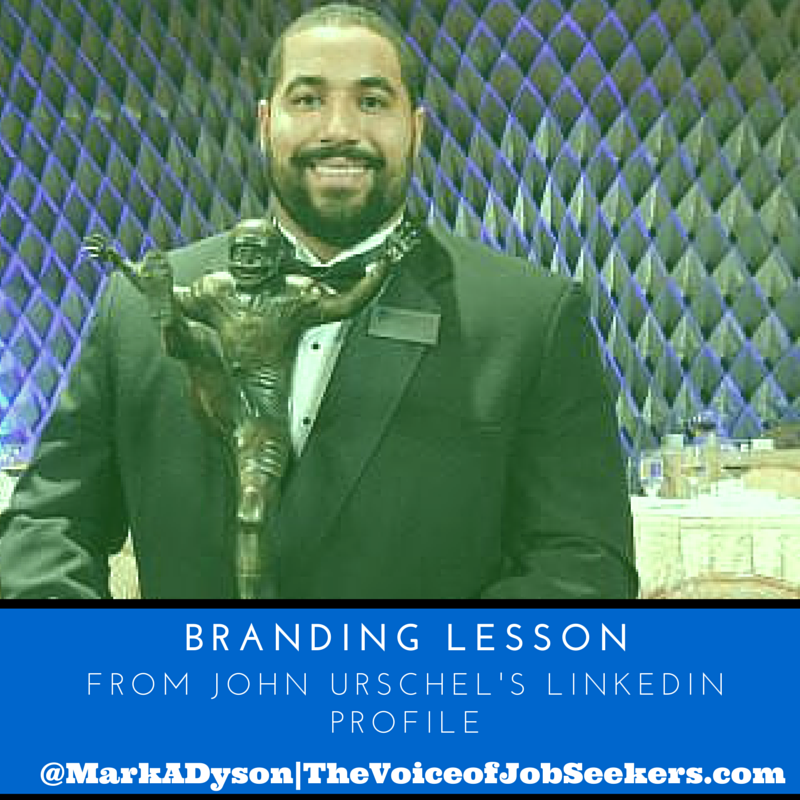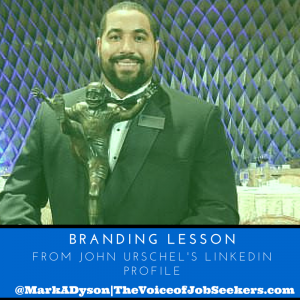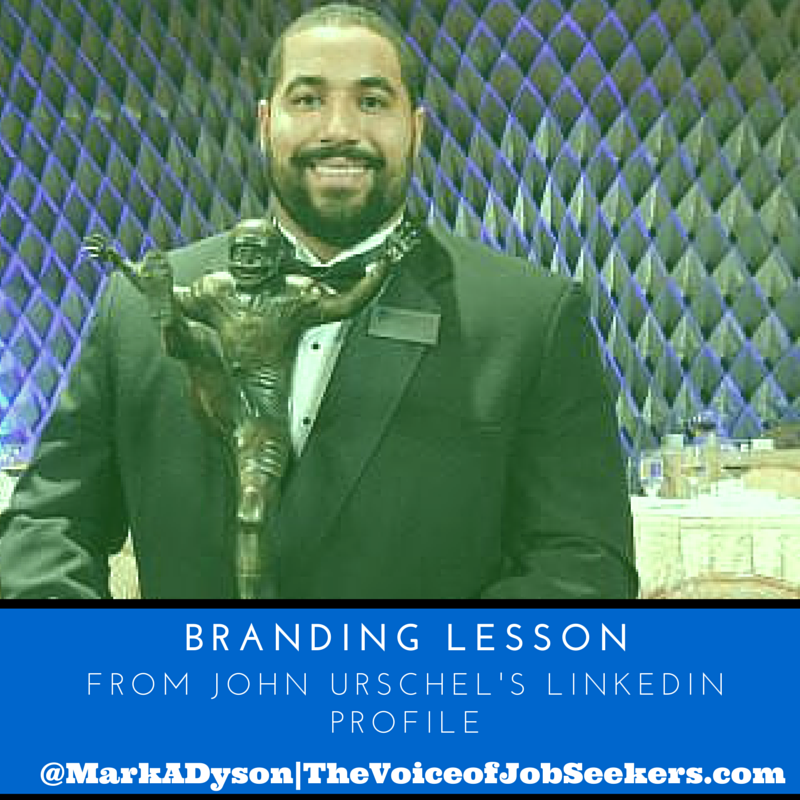 In watching ESPN,
I found out about John Urschel's expertise is not only an offensive guard but a mathematician. What I didn't know is that news outlets everywhere such as NPR talks with him about football and math. Well, later that day I went  to see if he had Twitter and Linkedin profiles. His Twitter handle…perfect as @MathMeetsFBall. He even displays some humor that makes you smile:
So, @BillPrady , when is my @BigBang_CBS cameo going down? The team needs a mathlete! #ready pic.twitter.com/CjiHsmkIV1

— John Urschel (@MathMeetsFball) March 24, 2015
But his Linkedin profile was substantive and revealing at least to my delight. 
It seems that John Urschel cut out the noise and fanfare from the rest of the world to unveil what is most relevant on
his Linkedin Profile
. After all, he could have his own website that promotes his football career (by the way, if he does, it's listed on the first three pages of Google) followed by his profile captivating some possible commercial or entrepreneurial opportunities. No. Let's do the math. He's looking to change the world by the numbers. Somebody's got to, right?
It is so not sexy, right?
"Here is a lesson in sound and effective branding. Go look at John Urschel's Linkedin page and it will show you that it doesn't have to be flashy or flowery. The keyword selection is appropriate, near perfect grammar and clearly niche. It doesn't replicate any keyword phrases from anyone else's page, or try so hard to be unique. So when we see an article below about you such as the one about Urschel, we're not surprised."
There are many takes on what a Linkedin profile should look like, but I encourage you to look at John Urschel's Linkedin profile. This is the everyman's (every woman's) profile where less is more, and originality (not authenticity) compels more than it sells. It's an example of the message sent and inferred and not marketing.
1. Football is what I do, but math is my love. Note that his passion for both is inferred and not overwhelming the reader with his intent. It is simple in language and tells the facts. He could overwhelm the reader with his football knowledge, or inundate us with formulaic rhetoric.
Instead, his keyword selection has functionality giving it meaning and substance right from the beginning:
"I have general expertise in all areas of numerical analysis and numerical linear algebra. My specialty lies in the numerical solution of PDE's (specifically Finite Element and Multigrid Methods). "
Your headline and summary (note he doesn't have a headline that matches the rest of his profile) should tell readers the problems you address or solve. If it doesn't, then you will likely disengage readers who mean the most: Your prospective business partners or employers.
2. This is what I've done to ONLY whom it matters. This is simpler to say than it is to write, but Urschel's profile speaks to a few people. We may say that they're nerds, but it makes all the sense in the world.  He doesn't have to state what his goal is nor does he have to convince readers his intentions. Most of us cannot measure the impact or understand what he is publishing. What we can glean is his mission to find mathematical solutions that maybe 1% of people who will ever read will understand. The point: Your profile cannot be effective if it's speaking to everyone. Narrow your focus to the audience that will understand if you. You will say more by speaking to fewer people. If you're not solving a problem, or presenting an argument for us to engage, then at least intrigue us in a brief itinerary of your journey.
3. Nor am I trying to impress all of you. Urschel's audience on his Linkedin profile is not football fans. It is not written for the general public.  The problem with my Linkedin clients (and frankly 80% of Linkedin users) is you want your profile to mirror, sound like, or yes plagiarize someone who put in the real work. If you  want to impress an employer to look at you, shrink your target and INTENT. If your experience is originally yours, then tell your story with your experiences and work.
I am not pointing to Urschel's Linkedin profile as a perfect one. His content is clear storytelling without trying so hard to get the reader to do something right now (better yet, he sounds far from desperate). He is simply beginning the chapters to a career trajectory to become decades long. We can argue whether his headline says enough or if his Summary is too short or that he could use and afford a higher quality photo. We care less (and perhaps forget) that he smashes 300 pound guys for a living, but rather intrigued (at least those of us who are math unabled) that he's a genius.
Marketing self by not marketing is the best marketing. I broke some grammar rules, but I'll bet you will remember it.
What does your Linkedin profile say? Do you think it has your voice? Love to hear your thoughts.
My name is Mark Anthony Dyson, and I am the Founder of The Voice of Job Seekers. I am a career advice writer, but more importantly, I hack and re-imagine the job search process.. I've worked with hundreds of job seekers one-on-one helping them to construct a narrative and strategy that appeals to hiring managers and recruiters. I present at colleges and organizations, and facilitated many workshops including my volunteer effort through a Job Lab. I write and create useful job search content on this blog and write career and workplace advice for blogs such as Glassdoor, Payscale, Job-Hunt.org, Prezi and more. Media Feature highlights: Forbes, Business Insider, NBC News, Glassdoor, LinkedIn's #GetHired, and NPR Freelance writer and content contributor: Glassdoor, Payscale, job-hunt.org, The Financial Diet, RippleMatch.com and more. Contact me to contribute career, job search, or workplace advice for your site at markanthonydyson@gmail.com.