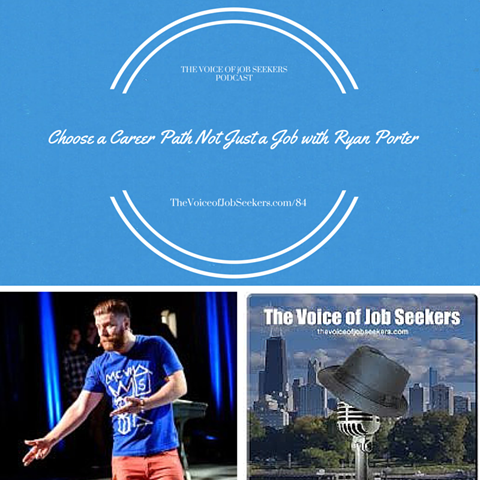 Podcast: Play in new window | Download | Embed
Subscribe: Apple Podcasts | RSS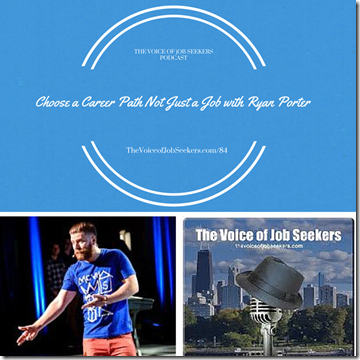 I found a site in the last year that exclusively promotes career paths for those who decide not to pursue post-secondary education. The site was eye-catching, attractive, and hyper-functional for the users as an energetic experience. The founder, Ryan Porter, epitomizes energy and synergy when I talked to him. Any time that a site, an idea, technology or person can positively engage a job seeker to clarity and simplicity, I'm interested in featuring it on the podcast.
Has a lack of a college degree hindered you from career choices? Would a site that had more compatible choices for you help your job search? I would love to hear what you think. There are three ways to let me know what you think:
1) Leave a voicemail or text message at 708-365-9822. Let me know if I can share it on future shows
2) Email me: mark@thevoiceofjobseekers.com
3) Go to TheVoiceofJobSeekers.com and press the "Send Voicemail" button to leave a message online
1. At 21, while hating college, quit his job and college and moved to Tokyo. Eventually moved to Canada and the U.S. and went around the country speaking to schools around the country (more than 900,000 students). He also wrote Make Your Own Lunch: How to Live an Epically Epic Life before founding "Raise Your Flag."
2. Ryan reflects on a book that influenced his thinking written by Samuel Halprin, The Forgotten Half: Pathways to Success for America's Youth and Young Families. The book address that half of high school graduates do not go on to postsecondary education and nothing was being done for them. More than 30 years later, that statistic has not changed. 70% of working Americans have less than a Bachelor's degree.
3.   Ryan observed how the discussion about education was about having a college degree or be like Bill Gates. It's rare when the discussion addresses the majority of people who are in-between.
4. What sets "Raise Your Flag" apart from other sites that every posting has a career path. You click on the career and a path to the next career upward is shown.
5. Ryan believes those who choose their jobs are on a career path and deserve to have the confidence of their career trajectory as a college graduate does.
6. College students are likely to describe his or her retail job as "JUST" a sales associate – when for others it is the launching of a career in retail.
7. Learning and development are essential for many careers but only need a SkillShare class to enhance their skills. Ryan says that employers will drive the shift from emphasizing college to MOOCs (Massive Online Open Courses) as  colleges are deemed to implode through its current business model.
8. Ryan says that what is missing from learning is the context of learning. "Are you learning this to get a good grade or is it useful for you to apply?" It takes two years of college to get the context of why you're there.
9. Many of the volunteer projects and campaigns have the context of learning that it takes two years of college to receive, if not better.
10. "Meaningful work experiences is the true currency of the world of work."
I encourage you to follow them on their Facebook page that has five million members and growing!
Have you subscribed to this show on iTunes? If you haven't, please do so. This is also a great place to write an honest review. Enjoy listening to the show. Let us know what you think.
Do you need help with resume writing or career direction? Do you need coaching or instruction?I can help.
Also, join our community on Linkedin! You'll enjoy some of the insights shared by community members and other career pros!
I am the "The Voice of Job Seekers!" I offer compassionate career and job search advice as I hack and re-imagine the job search process. You need to be "the prescription to an employer's job description." You must be solution-oriented and work in positions in companies where you are the remedy. Your job search must be a lifestyle, and your career must be in front of you constantly. You can no longer shed your aspirations at the change seasons. There are strengths you have that need constant use and development. Be sure you sign up to download my E-Book, "421 Modern Job Search Tips 2021!" You can find my career advice and work in media outlets such as Forbes, Inc., Fast Company, Harvard Business Review, Glassdoor, and many other outlets.