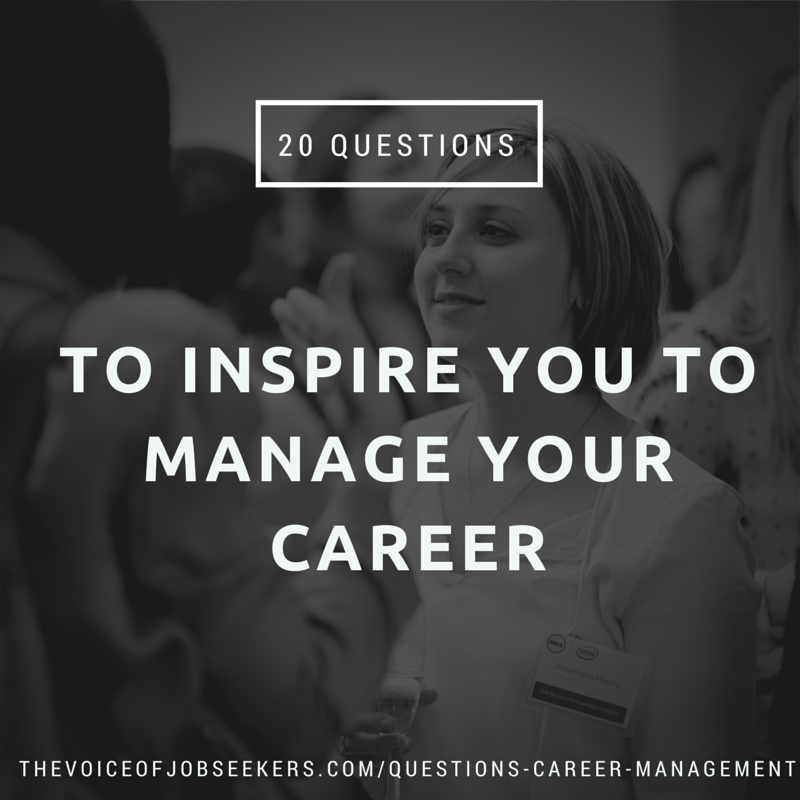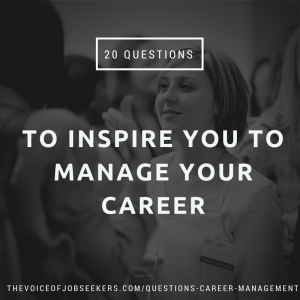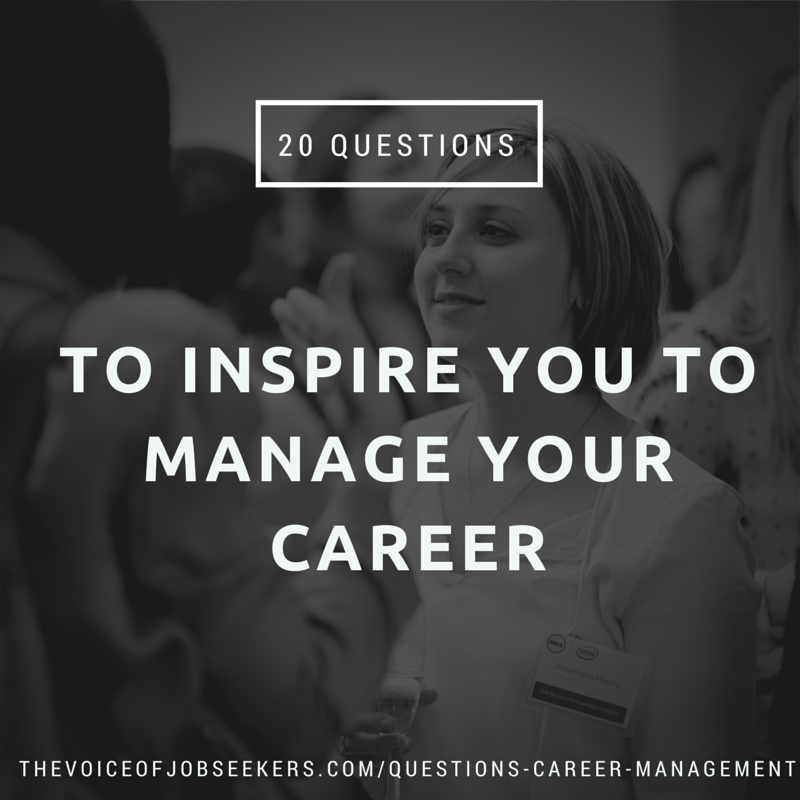 Career management is that second job you'll always have. It's laborious like doing laundry for a family of four. It takes diligence like checking your closet and basement for a useful book you read ten years ago. If you want to prepare for the next bottom to fall out of the economy, you'll need to manage your career as closely as your health (and many of us even closer).
So I would like you to entertain the below 20 questions to stimulate and inspire thoughts about things you can do now. Today. After reading this article go do something that will ready you for your next career move. Note that these questions in no way answer specific problems in career management, but they do bring awareness to potential pitfalls (I also digress a bit too).
1. With all of the QUALITY free learning resources available, why can't you create a basic Linkedin page with a photo?
2. And why is your Linkedin page photo taken with your wife, dog, husband, children, co-workers, parents, far away, one-eyed or with sunglasses? Linkedin is NOT Facebook!
3. What do you have against asking for referrals? What do you against giving referrals? Or encouragement? Or endorsements?
4. Ever noticed networking with the same self-absorbed, self-centered and self-serving people get the same results? #Justsayin'
6. Was your  last "informational interview" an interrogation, Spanish inquisition or a useful conversation?
7. Have you stopped managing your career since you started your new job in October?
8. Ever noticed that "canceled" is spelled correctly with one l and not "cancelled (U.S. only)?"
9. Did you know that your spouse has a network too (he or she may be a career management nut)?
10. Did you know that you can negotiate compensation and benefits even if you don't have a current job?
11. Does talking matter more than listening to a conversation, job search, interview, and/or networking event?
12. What is the purpose of an objective statement? Why do you still have one on your resume?
13. Does the lack of race diversity concern you from your last panel interview?
15. Did your job search start after your last "performance appraisal" or "performance review?"
16. What skills do you possess with more than 75-90% proficiency? Are they highlighted somewhere on the top 30% of your resume?
17. Did you know mom, dad, brother and sister have professional networks too (they may be career management nuts)?
18. Are you sure that follow-up email you sent after your last interview will be enough to be remembered by an employer?
19. So what if the company only has five employees?
20. And why isn't that A+ graduate paper on your personal website devoted to your job search? Or reference on Linkedin with a link to the site where it is posted? Or anything that displays proof of your competence. Or greatness.
My name is Mark Anthony Dyson, and I am the Founder of The Voice of Job Seekers. I am a career advice writer, but more importantly, I hack and re-imagine the job search process.. I've worked with hundreds of job seekers one-on-one helping them to construct a narrative and strategy that appeals to hiring managers and recruiters. I present at colleges and organizations, and facilitated many workshops including my volunteer effort through a Job Lab. I write and create useful job search content on this blog and write career and workplace advice for blogs such as Glassdoor, Payscale, Job-Hunt.org, Prezi and more. Media Feature highlights: Forbes, Business Insider, NBC News, Glassdoor, LinkedIn's #GetHired, and NPR Freelance writer and content contributor: Glassdoor, Payscale, job-hunt.org, The Financial Diet, RippleMatch.com and more. Contact me to contribute career, job search, or workplace advice for your site at markanthonydyson@gmail.com.