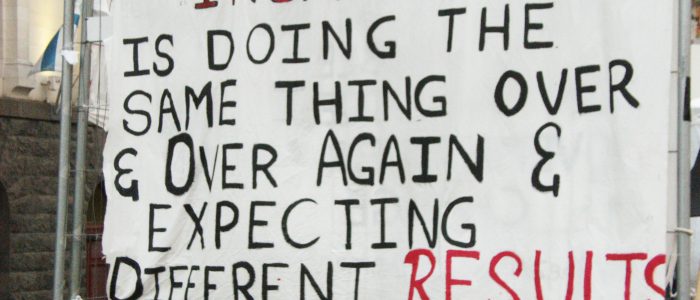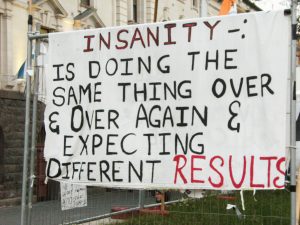 Persistence is necessary for success in your job search. Most of the time you will be uncomfortable asking for the help needed.
No one understands the stress you experience.
Or they're busy.
Yes, you do risk a perception problem. But it's unfair to think people are just waiting to serve you. The world doesn't revolve around you.
That's why persistence must remain a staple in your arsenal:
1. Show persistence or lose
When the competition is heavy and hot, your creativity is what will stand out. You're qualified but forgotten. It's a terrible combination. That why the extra step is needed. Make it difficult for employers to say "no."
Read: Three Signs Underemployment Has Stole Your Soul
2. Show persistence or be forgotten
The value of great conversations often results in being remembered. If you are too shy about asking in a persuasive, full-throated manner for help or advice, people will struggle to remember.
3. Persistence inspires and motivates others (most employers expect it)
Yes, people are encouraged by your efforts if you are putting yourself out there. If you're "helping yourself" then it motivates others to help too. How bad you want it?
Read: Saying No Could Give Your Career Life
4. One time contact is rarely enough
People who see and hear from hundreds of people daily need reminders, and others, persuasion.
So don't take it personally if you find yourself making several requests to the same person.
Listen: Personal Branding for Baby Boomers with Marc Miller
5. The heart of persistence realizes there is so much to lose
Interviewers, employers, recruiters are impressed by the tactful callback, second phone call, or follow-up email. The key is timing,  Although it varies on the medium and the communication, a well-thought out follow-up until denied (told "no"), you should not be afraid to make sure it wasn't meant to be.
People are even grateful you asked if follow-up is OK or even necessary. You'll find many who will say, "Yes. Please follow-up by Thursday so that I won't forget." It's humbling to some degree, but it's needed. Be prepared to ask two or three times for one task someone to act in kind
I am the "The Voice of Job Seekers!" I offer compassionate career and job search advice as I hack and re-imagine the job search process. You need to be "the prescription to an employer's job description." You must be solution-oriented and work in positions in companies where you are the remedy. Your job search must be a lifestyle, and your career must be in front of you constantly. You can no longer shed your aspirations at the change seasons. There are strengths you have that need constant use and development. Be sure you sign up to download my E-Book, "421 Modern Job Search Tips 2021!" You can find my career advice and work in media outlets such as Forbes, Inc., Fast Company, Harvard Business Review, Glassdoor, and many other outlets.