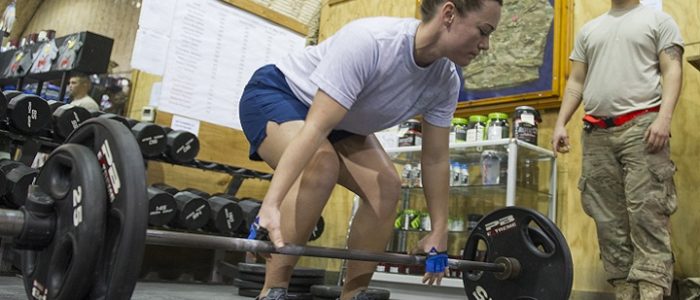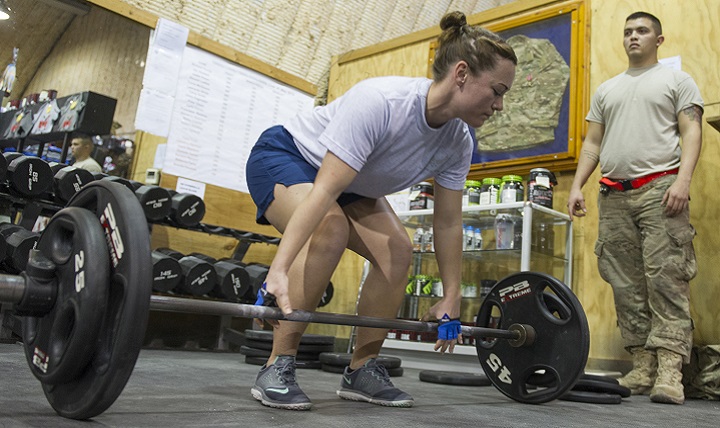 photo creditPeople don't like heavy lifting or soreness when it comes to physical training. As a former personal trainer, few people are willing to buy into the commitment it takes to achieve their goals. It takes resilience, grit, and grind to be consistent, in the areas of diet, self-control, and exercise. All three have to be deployed at once for success.
I am  blessed to be older and experienced in physical fitness, and can still add muscle. A few months out of the year, several weeks at a time, I will do some heavy workouts. The best way I've learned is to use a lower rep range, slower movements, and more time of rest between sets. Sound easy? It's not. The amount of exertion is exhausting even with a 2-3 minute rest between sets.
If you're trying to lift 85-100% of your max weight for a few reps you will sweat, feel your muscles stressed throughout your whole body, and desire the rest. Yes, it will take resilience, grit, and grind. You'll hate the lifts, but to achieve your goals, you must love the process.
In short, this is part of a long term strategy to confuse your muscles to stimulate growth. Most of the lift the same way we did in college instead of diversifying your workouts. But I slightly digress, only to say a heavy workout, like other workouts, take time but the repeating the process is challenging.
Read 9 Snares In Your Job Search to Avoid
His response is like expecting major results after one workout. I think many job seekers think that way. One vigorous exercise should do it all. Or in his case, the same training should yield the desired results.
The body or the job search doesn't work that way.
Your job search will take time. You have to supply the resilience, grit, and grind to be consistent and get results. You must deploy all three at once:
Resilience
Your ability to recover from a strenuous strength training workout is a key to consistency. Squats and deadlifts recruit most of your body's muscles. There are times when you'll experience mental and physical discomfort during recovery in your job search. But to achieve results, you'll need to be consistent and do it all again even if results are infrequent. If you're not gaining results, don't change the intensity, just add or change job search strategies.
Listen to LinkedIn SEO with Susan P Joyce
Grind
Just as strength training leaves you feeling every rep you performed, so will you feel your job search in every call you make, question you answer, or assessment you take.  You check the mirror to see if there is a difference just like you are checking your email and voice messages. Sometimes seeing or experiencing one result or change brings elation. If it produces results in getting more contacts, more interviews, more looks at your LinkedIn profile, keep doing it.
Grit
People who want to see results finish with completeness. Many people give up when obstacles are in sight. If it's raining, there's an excuse. If he or she is tired, they rationalize efforts or the training and miss the opportunities to yield results. But the person with grit knows quitting is an option deferred.
More reps aren't always the answer. You may need to lift heavier with fewer reps. Do things differently.
Legend has it the David Pack, the lead singer for the 70s group Ambrosia (think "You're the Biggest Part of Me"), was trying to get a job with a London Orchestra led by Leonard Bernstein. They hired him as their guitarist but told him he had to learn how to read music. Pack played guitar and keyboards but by ear. When they hired him, they said to come to work in a week, but he must know how to read music.
Although most musicians spend years learning this skill, Pack was determined to find out how in one week. Not only did he learn how to read music, but he played in the orchestra.
Resilience. Grit. Grind. Pack went on to win Grammys, score movie soundtracks, and other great accolades.
I plan to be 80 years old and talking about strength and power training. Similarly, I plan to help others in their careers when I'm older. There won't be a full-time retirement, as I think learning is a lifelong endeavor. Enhancing your career is a lifelong journey. Rest and refresh whenever you need to, but don't forget your career is like a muscle, if unchallenged, it won't grow.
This article was originally published at Jobs2Careers.com
My name is Mark Anthony Dyson, and I am the Founder of The Voice of Job Seekers. I am a career advice writer, but more importantly, I hack and re-imagine the job search process.. I've worked with hundreds of job seekers one-on-one helping them to construct a narrative and strategy that appeals to hiring managers and recruiters. I present at colleges and organizations, and facilitated many workshops including my volunteer effort through a Job Lab. I write and create useful job search content on this blog and write career and workplace advice for blogs such as Glassdoor, Payscale, Job-Hunt.org, Prezi and more. Media Feature highlights: Forbes, Business Insider, NBC News, Glassdoor, LinkedIn's #GetHired, and NPR Freelance writer and content contributor: Glassdoor, Payscale, job-hunt.org, The Financial Diet, RippleMatch.com and more. Contact me to contribute career, job search, or workplace advice for your site at markanthonydyson@gmail.com.