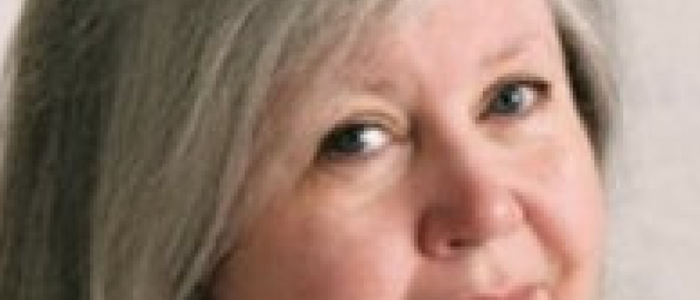 Podcast: Play in new window | Download | Embed
Subscribe: Apple Podcasts | Android | RSS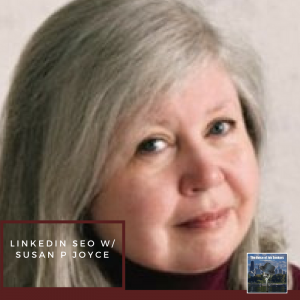 Power users of LinkedIn use proper LinkedIn SEO. Get more out of your LinkedIn profile and listen twice for all of the gems
Susan P Joyce
drops. Go back to our last conversation, and absorb and use the advice on personal SEO. Susan's advice sets you up for a prolific LinkedIn profile and online presence. Improving your LinkedIn SEO will improve your chances for recruiters and employers to find you.
Join in on the conversation. Here's how:
Call and leave a voicemail at 708-365-9822, or text your comments to the same number
Go to TheVoiceofJobSeekers.com, press the "Send Voicemail" button on the right side of your screen and leave a message
Send email feedback to mark@thevoiceofjobseekers.com
Susan is the founder and a pioneer in the online job advice space. She is the founder of job-hunt.org and is an online job search expert. Susan also owns
WorkCoachCafe.com
. She is also a Personal SEO Researcher and Writer and writes for the Huffington Post and Forbes. She frequently writes about LinkedIn SEO to help job seekers increase their visibility online.
Here are some highlights of our discussion:
Based discussion her article, four ways personal impacts job search and careers
Getting your name associated with keywords
Find one version of your name and use it for all online visibility, badges for meetings, business cards, etc.
Submit applications under the same name
Standardize terminology and use current terms with your name – use on LinkedIn profile
Employers look for a title match based on their needs and job description – match the employers
Infuse the summary and professional headline sections using keywords
Think of your professional headline as a billboard, not just for your title(s), be descriptive not labeled
Recruiters use specific terminology, not generalized such as "Experienced professional…"
Do you need coaching or instruction?
I am here for it! Use my contact information above to inquire about individual or group coaching. You can also sign up for my weekly newsletter at the top right of my page. I try to pack as much value in my newsletter to more than 2,000 subscribers as possible.
Grab my updated "118 Job Search Tips for the Modern Job Search in 2018"  here.
I am the "The Voice of Job Seekers," career consultant, job seeker advocate, career writer, and founder of this award-winning blog. I help the employed, unemployed, underemployed, and under-appreciated find jobs using job search strategies to navigate the new job market. I aim to give a safe place online to those with different needs, cultures, and ethnicities to find their voice in the job market. Thousands have read my career advice throughout the web as I write about everything from job search strategies to the mobile job search. I have published more than 400 articles on this blog and some of the largest career sites such as Recruiter.com, YouTern, and Come Recommended. I've been quoted in major online publications such as Monster, TIME/Money, Fortune, Business Insider and MSN. FlexJobs, JobMonkey, Aerotek, Career Pivot, and CareerSherpa listed my podcast as one of the top podcasts to help your job search. Love for you to sign up for the weekly newsletter. I share the latest articles I've written, new podcast episodes, and answer any questions you may have. The new job search is scary and if you need help, I am here for it!