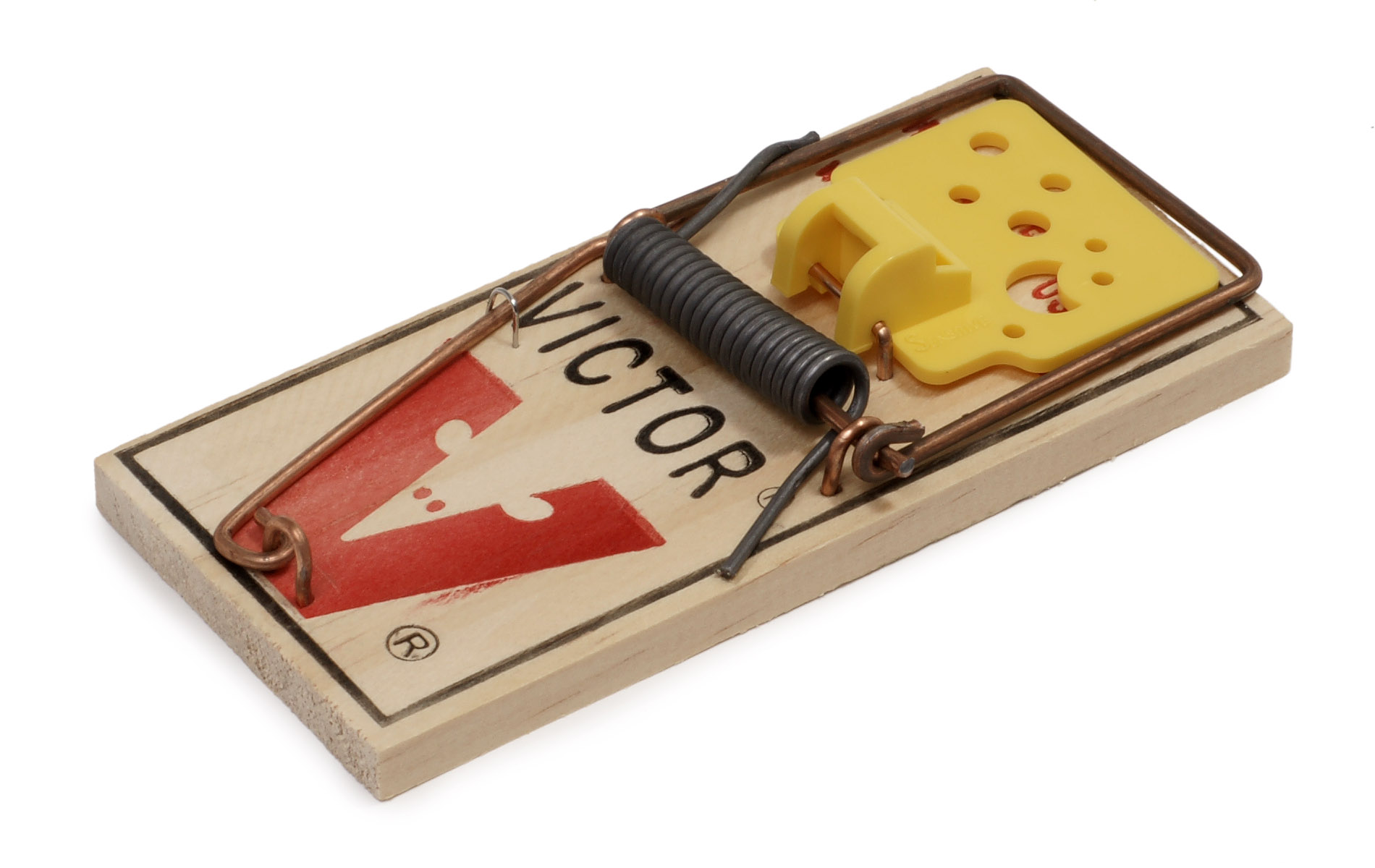 9 Dangerous And Scary Job Search Traps To Avoid by Mark Anthony Dyson
Mouse traps are the simplest snares even a child can assemble. Some job seekers set his or her trap before or during their job search.  If you are stuck or stifled in your job search, you need to consider if you are in your way.
Your concern should be the hidden snares you've set, but no longer can see right away. Snares in your job search are enabled by subtle explanations, inaccuracies in your story. You can have the credentials and experience, but a faulty presentation ruins everything.
Avoid these 9 traps:
Unfinished business
Applicants with serious merits are vetted online for their activity and inactivity. Are your LinkedIn and Facebook profiles complete? If not, do it today. The goal is to engage people who are looking for what you have to offer. Nothing says, "call me" to voyeur recruiters and employers like a 100% completed profile. Make sure quality pictures posted (with a smile), and it's only you on the picture.
The white lie
People lie to get jobs but often terminated later as vetting continues after hire. Credentials are checked far after hiring dates. Even if you're one credit hour short of a degree, you cannot claim the degree. To you, it may be little, but to the employer you have it, or you don't.
Untouchable or unreliable references
Nothing is more frustrating to an employer are obstacles in the reference checking process. Your references should be on notice, know why you asked them to vouch for you, and have clear means of contact. Make sure you're clear how many references the employer requires.  Make it as easy as possible for them.
Mishandling job search intelligence
Listen for hints as well as the explicit. For example, your interviewer emphasizes the furious work pace in their call center. Then tell stories of your work in similar environments. Listening is one of your most critical and mobile tools you use.
No accomplishments
There are two ways to look at this. First, hard work is a small part of your job search. Record of your achievements and results is what will endear decision makers to call you. Attempts in any sport mean nothing if you don't score. Second, you must promote your accomplishments. Often. They must be on the tip of your tongue. Make them a part of your mantra.
No social proof
You want to point to your online presence because it displays a history of competencies. Just having a static profile is so 2010. You don't want to seem irrelevant, do you? Besides, recruiters would like to see them.
No plan or value
What can you do that only you can do for an employer? You want to know so you can tell everyone you know. Can you teach what you know? Can you put it into $ or %? Your challenge – Explain what you've done for the past and current employers.
Little or no preparation
Getting help to answer questions is not hard. Research companies, prepare stories and answers to potential questions. If you're not, success may be elusive. Prepare for the common questions, but also prepare for the challenging ones too.
No volunteer work
You can bridge the gap of experience through volunteering.   Volunteer work can also connect you to companies you wish to work and network. It is also an opportunity to hone your craft regardless of experience. Candidates usually exclude volunteer work, but you can stand out if it's strategic and relevant.
There are many snares you have laid but can control better. Job search is hard work and requires focus. Expect snares are whether it's in your background or your lacking work experience. Whatever your snare is you must avoid it or fall prey to it.
I am the "The Voice of Job Seekers!" I offer compassionate career and job search advice as I hack and re-imagine the job search process. You need to be "the prescription to an employer's job description." You must be solution-oriented and work in positions in companies where you are the remedy. Your job search must be a lifestyle, and your career must be in front of you constantly. You can no longer shed your aspirations at the change seasons. There are strengths you have that need constant use and development. Be sure you sign up to download my E-Book, "421 Modern Job Search Tips 2021!" You can find my career advice and work in media outlets such as Forbes, Inc., Fast Company, Harvard Business Review, Glassdoor, and many other outlets.