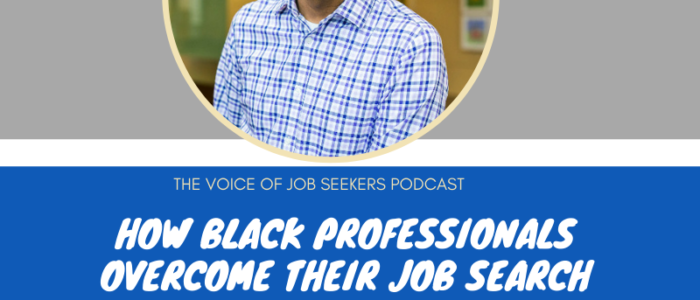 Podcast: Play in new window | Download | Embed
Subscribe: Apple Podcasts | RSS
I am fortunate to have Tristan Layfield on the show to talk more about today's job search and how it is experienced through Black Professionals' lives. Many of the long-standing challenges for Black professionals are exacerbated by the COVID pandemic and the civil uprising last summer. This is one way to keep the momentum and exposure of equality issues resolved in the new workplace.
You are more than welcome to join the discussion. Here are three ways you can:
– Call and leave a voicemail at 708-365-9822, or text your comments to the same number
– Go to TheVoiceofJobSeekers.com, press the "Send Voicemail" button on the right side of your screen and leave a message
– Send email feedback to mark@thevoiceofjobseekers.com
Let me tell you more about Tristan:
He is the founder of
LayfieldResume.com
, a service helping professionals with resumes, cover letters, career coaching, and the like. He is a LinkedIn Top Voice for 2020 in job search and careers and featured in Black Enterprise and The Muse.
Here are a few of our discussion highlights: 
✊🏾 A large percentage of Black workers are essential workers and at greater risk of exposure.
✊🏾 1 of 5 Black workers can work from home, much lower than other groups
✊🏾 Black people will need to strategize differently when it comes to finding a diverse company.
✊🏾 Understand better at applying effective strategies so it will feel like progress
✊🏾 Developing networks, mentors, boosters, and sponsors can optimize a job search.
✊🏾 Many times Black people are not connected well to corporate connections.
✊🏾 Relationships are essential to creating resources from networking.
✊🏾 We discuss whether or not if it's worth working for companies that exclude Black or Brown people.
✊🏾 Employers should spend more money recruiting Black by going where Blacks are, such as HBCUs (Historically Black Colleges and Universities).
If you haven't read my Medium column exclusively about the plight of the black professional job search experience,
go here to read
.
My name is Mark Anthony Dyson, and I am the Founder of The Voice of Job Seekers. I am a career advice writer, but more importantly, I hack and re-imagine the job search process.. I've worked with hundreds of job seekers one-on-one helping them to construct a narrative and strategy that appeals to hiring managers and recruiters. I present at colleges and organizations, and facilitated many workshops including my volunteer effort through a Job Lab. I write and create useful job search content on this blog and write career and workplace advice for blogs such as Glassdoor, Payscale, Job-Hunt.org, Prezi and more. Media Feature highlights: Forbes, Business Insider, NBC News, Glassdoor, LinkedIn's #GetHired, and NPR Freelance writer and content contributor: Glassdoor, Payscale, job-hunt.org, The Financial Diet, RippleMatch.com and more. Contact me to contribute career, job search, or workplace advice for your site at markanthonydyson@gmail.com.