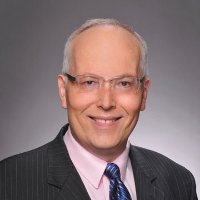 Podcast: Play in new window | Download | Embed
Subscribe: Apple Podcasts | RSS
This episode pieces together two North Carolinaoans (I made that word up) in Damien Birkell (@damienbirkell), author of The Job Search Checklist (Episode #12) and Fields Jackson (@fleejack), publisher of Racing Toward Diversity.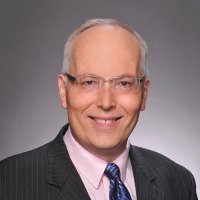 Damien offers some great holiday job search advice and says that job seekers should spend 10% at the computer and 90% networking at holiday parties. He also offers a refreshing perspective on business cards and using them effectively while networking. I should warn some of you who are introverts (like me) that Damien advises that we should go to as many parties we are invited you.
I wanted to re-edit my interview with Fields so that it can be found on iTunes and Stitcher and the other podcast directories. It is an important subject where people are interested in learning to find the dialogue and advice. The original SoundCloud audio is no longer available from the article re-publishing it here was a great way of the conversation taking on an evergreen life.
Fields Jackson  is the diversity and inclusion advocate who is zealous about having the dialogue with large companies about workplace and hiring practices. He is also an adjunct professor at Chicago State University in the business school. Fields was recognized in 2012 as a Small Business Influencer by smallbiztrends.com. Here are some of our talking points:
Fields says that companies in general have yet to have a candid conversation about diversity and explains why
Fields also offers game changing advice to job seekers who are looking for companies who really promote diversity and inclusive workplaces
He advises that job seekers research diligently and work hard to ask the right questions
Please, enjoy our show and please join us for the holiday show next week. We are giving out gifts in the form of advice for your job search next year. We will publish episodes on Dec. 24 and Dec. 31 (Tuesdays instead of Wednesdays) so please note that change in your feed.
My name is Mark Anthony Dyson, and I am the Founder of The Voice of Job Seekers. I am a career advice writer, but more importantly, I hack and re-imagine the job search process.. I've worked with hundreds of job seekers one-on-one helping them to construct a narrative and strategy that appeals to hiring managers and recruiters. I present at colleges and organizations, and facilitated many workshops including my volunteer effort through a Job Lab. I write and create useful job search content on this blog and write career and workplace advice for blogs such as Glassdoor, Payscale, Job-Hunt.org, Prezi and more. Media Feature highlights: Forbes, Business Insider, NBC News, Glassdoor, LinkedIn's #GetHired, and NPR Freelance writer and content contributor: Glassdoor, Payscale, job-hunt.org, The Financial Diet, RippleMatch.com and more. Contact me to contribute career, job search, or workplace advice for your site at markanthonydyson@gmail.com.