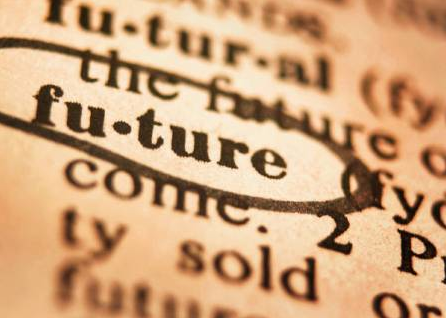 Do you know someone who is currently unemployed? Whether you've been unemployed yourself or you know someone who's been affected by the economic turbulence over the past four years, it can be quite frustrating. Having experienced unemployment before, I can tell you it's terribly frustrating. Do you know what skills employers are looking for?
One reason among others, why unemployment is so frustrating, is the fact that the number of unemployed workers outnumbers the number of unfilled jobs 4 to 1.
Seems rather strange wouldn't you agree?
There's a gap in the skills employers require and workers possess.
According to the Bureau of Labor Statistics they're currently 12.1 million unemployed persons in the United States.
Approximately 50 percent of the 1,361 U.S.based companies surveyed indicated in a recent survey by Manpower, U.S.companies are having difficulty filling open positions . Positions include high skilled jobs requiring advanced training. Additionally, the study showed American companies are less likely to invest in training than their foreign counterparts.
Similarly, a USA Today article cited 58% of high skilled  Manufacturing and Engineering jobs go unfilled for at least three to six months.
Why?
Well one reason is training. Job Training is a major issue in the U.S.  If employers want to fill high skilled jobs, they'll need find the right talent.
Similarly if potential hires are pursuing careers in one of these sectors, they'll need to find out what skills employers are looking for.
Furthermore, what does this mean for job seekers?
It means job seekers will have to shift their thinking and how they view work in the new economy.
In order to fill highly skilled jobs, candidates should consider adopting an entrepreneurial mindset. This includes exploring three ideas in how they approach their job search:
Find the need and fill it.
Find out what specific skills employers are looking for. Then find out how to acquire those skills.
Do you have to obtain formal training from a university or community college?
Are workshops and seminars available?
Google is a great research tool to find free and paid events in and around your city related to your industry.
What skills are hot right now?
Try attending industry workshops and seminars to find out what direction the industry headed.
Who are the leaders in the industry?
Using LinkedIn can be a valuable resource to research companies and leaders within those organizations.
Answering the questions above is the first step to help you develop a plan to narrow your professional skills gap. It will also help you determine how you can differentiate yourself from other job seekers.
Finding Work Is Your Business
Potential hires have to look at finding work as their business and not the headhunter or corporate recruiter.  Every interview is like a new lead that could lead to a new job.
How many leads do you have in the pipeline?  Look at this way.  The more people you meet, the more leads you'll be able to generate.
Additionally, treat the employer like a first class business would treat a customer.  Think of the company hiring as a client.
3. Find a Network that's Working
In a previous post, I posed the question "Is Your Social Network Working?" and the importance of utilizing your online network to find work.  Basically, if you're not on LinkedIn, join.
Start developing you're online portfolio by building your online network.  Creating a LinkedIn profile will help you build your online portfolio.
As I mentioned before, I highly recommend creating a profile on LinkedIn if you're looking for work or a career change. Join groups and find people on LinkedIn that are working in your specific industry.  LinkedIn also recognizes the "Top Influencer of the Week" for members who share information that others either like or post a comment. Begin networking people who are proven leaders in your industry.
Don't be intimidated. Remember, they were once job seekers themselves and sat in the same seat you are currently seated.
What about you? What are your plans to acquire skills to improve your job search and career?
WETALKtoday stands for "Web Entrepreneurs Talk" and provides a platform for business and tech savvy entrepreneurs with information and resources to grow their business in the new economy.